Sino Concept: how did everything start?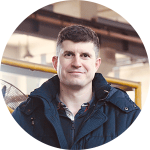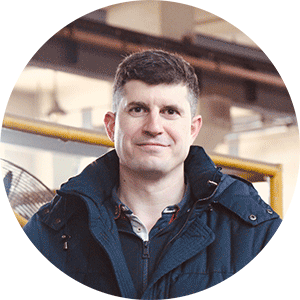 Hey, I'm Felix Bizouard, I am French and have been living in China since 2008. I opened Sino Concept in Qingdao in 2009. We have now 3 factories, where we manufacture rubber, metal and plastic products.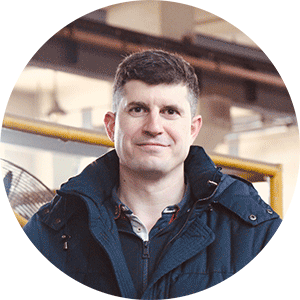 Hey, I'm Felix Bizouard, I am French and have been living in China since 2008. I opened Sino Concept in Qingdao in 2009. We have now 3 factories, where we manufacture rubber, metal and plastic products.
Our mission:
We help you to reduce your cost and import Traffic control & Parking Equipment directly from our factories in China.
Our clients:
We help companies looking to grow their business, reduce their costs by buying directly from the manufacturer. If you also want to grow your business, whether you are a manufacturer, wholesaler or online store, feel free to contact us! We export our products to more than 20 countries: 80% in Europe and 20% in the rest of the world.
When you think about importing from China, you might be concerned about the following
problems:
Quality issues or nonconformities.
Unreliable packing & damaged goods.
Communication problems & misunderstandings.
Logistics & customs clearance problems.
We have GOOD NEWS for you! The reason why we have created Sino Concept is to face all these problems!

Quality first:
By having our own 3 factories here in Qingdao, managed by both European and Chinese people, we can ensure you will get the product you are expecting. Do you want to check our quality? Don't hesitate to ask for free samples!

Reliable packing:
We pack all our products into steel racks, wooden crates or metal pallets. This guarantees safe transportation (China is very far from your place), safe unloading & easy storage in your warehouse.

Reduce your shipping costs:
You don't know how to import from China and deliver the products to your warehouse? Don't worry, our team can arrange your order from our factory to your place!

Overcome communication barriers:
We have sales offices in France, Germany and Finland, so we can easily communicate with you.
If you have any questions, feel free to send us a message below or email us at [email protected], you can also reach our French office on 0033 9 71 39 29 67.
We are always happy to help, as much as we can!
1-piece PVC traffic road cone 50 cm by Sino Concept
If you are looking for construction cones, safety cones or orange cones used for the construction site zone, go with our 1-piece injection moulded 500 mm PVC cone. Indeed, we manufacture our PVC cones of pure and high-quality plastic. The durable material ensures that our roadway cones withstand the impacts of traffic and harsh weather. And since all our street cones go through a final examination before shipment, we are sure they will meet your strict quality requirements.
As a direct manufacturer, we can also modify our bright orange cone design, dimensions and colour, and let you choose our cone with high reflective sleeves in classes 1 and 2.
In general, our 50 cm cones are favoured by traffic management and construction companies, road cone resellers because of their high visibility, attractive price and lightweight but sturdy PVC material. Indeed, we have received five stars rated product reviews and feedback from our traffic safety store clients.
We are happy to offer this type of crowd control cones in large bulk quantities at affordable factory-direct prices (no VAT included). Thanks to our quick production times, we can provide plastic cones on time. So please, send us your product requirements and quantities, and we will be glad to send you an offer.
And if you have any questions, please kindly feel free to contact us by e-mail, contact form or directly call our staff! We always reply within 24 hours.
Would you also be interested in viewing our product selection of 30 cm budget cones, 500mm weighted based safety cones, 750mm traffic cones, 750mm weighted based traffic cones or highway safety cones? Please check our catalogue.
What to know more about our 50 cm traffic safety cones?

Where are our 50 cm height plastic cones ideal for use?
Our medium-sized traffic cones (500 mm) are ideal for traffic control measures, construction sites and safety applications.
For example, they are perfect to be installed in traffic islands, parking lots, intersections, construction zones or for site protection during construction road works. Due to their moderate height, weight and stability, our roadside cones are a popular solution for all types of outdoor traffic management applications.
Also, our 1-piece 50 cm road work cones are great tools for traffic safety measures, like collapsible cones, expandable cone barrier bars, construction signs, parking signs, sign stands, school signs or other types of road signage and equipment.

Hi reflective sheeting traffic warning cones for sale
Our 50 cm height road cone models are available with hi reflective sheeting class 1 and high-intensity class 2.
We recommend class 1 striping films for daytime use at low traffic volume areas. The class 2 reflective strips ensure that our 50 cm PVC cone stays visible and functional during poor visibility situations such as nighttime. If you require any further assistance on our film options, please get in touch with our sales staff.
Our energetic and professional sales team is happy to help you with your traffic safety equipment needs. Do you require any further details about our products? Please get in touch with us, and we will be glad to provide the necessary information.

How do we manufacture our PVC road cones?
We choose high-quality and 100% PVC raw material for our roadway cones. The raw plastic materials are tested during production, polished and cleaned before injection moulding. After the injection process and attaching reflective stripes, our road cones are hand-inspected before being manually packed for quality control purposes. Finally, we pack the products into sturdy heavy-duty wooden crates to ensure safe shipment from our factory to your delivery destination.
Furthermore, we manufacture our road cones UK to comply with European and EU standards regarding the reflective stripes, colour, material and cone dimensions. So no longer do you have to worry if you are placing an order from the United Kingdom (UK), Germany, Poland, Netherlands, Belgium, Finland etc.
Why choose Sino Concept to purchase 50 cm safety cones?

Orange safety cone supplies at competitive prices
Are you looking to buy PVC cones online at a factory-direct price? In that case, you will discover that our traffic safety equipment is excellent value for money. Thanks to our local manufacturing, you can cut the middlemen of your supply chain and save money when sourcing goods.
Purchase cones in bulk at low economic costs simply by placing your order online or e-mailing our friendly customer service team. Are you a product seller or safety store owner specialising in traffic control devices, pavement marking, traffic barrier systems, traffic signs, no-parking bollards, road signs, warning signs or even aid kits? If so, you can also take advantage of our factory-direct cone prices to stock up your warehouse or road construction projects with excellent equipment. So, would you like to place your cone order today? Our 50 cm orange traffic cones will be safely delivered to you anywhere in the world within a short period, thanks to our worldwide delivery service. If you require more information on the price per unit or quick product delivery, please contact our sales team today.

More than a road-traffic control equipment manufacturer
In addition to safety orange cones, we also manufacture urban steel furnishings and traffic management products. So, we at Sino Concept can provide products such as speed bumps, rubber base ramps, cable protector ramps, bike racks, receptacle litter bins, and pedestrian crowd barriers at one stop. Combine our road cones with other traffic management products to get complete traffic safety system supplies.
Another benefit is that we can add and pack different products together in the same shipping container to keep the transportation costs low. Are you a shop owner or a reseller of road markers, caution tapes, bollard posts, crossing signs, street signs, information signs, safety signs or road flares? Then we are made to work together! Indeed, you may take advantage of our 50 cm plastic cone supplies at factory-direct prices. Also, to view our entire product range, please visit our new catalogue page. If you have any inquiries regarding our goods or need a price per item, please get in touch with our friendly and helpful European management team.

Place your 500 mm traffic cone UK order!
Our selection does not include a shopping basket or cart, but we can offer UK stackable cones manufactured to your specifications.
So, please feel free to contact us today with your list of products, quantities, reflective tape film types, and we will get back to you with a quotation and affordable safety cone prices as soon as possible.
Is your business related to equipment such as cone kit chain systems, self-weighted cones, barrier systems, floor signs, custom signs, caution signs or security signs?
Excellent, then we are a great match to work together. If you have any questions, you can reach us via our contact form, e-mail, call or add us on LinkedIn for a quick chat. Do you want to know more about our cone manufacturing processes, delivery methods or price per item?
Contact us or get more information about our factories and company through our "About Us" page section.
Our full range of Traffic cones