Sino Concept: how did everything start?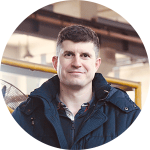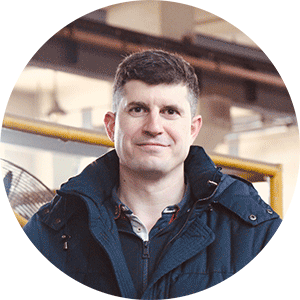 Hey, I'm Felix Bizouard, I am French and have been living in China since 2008. I opened Sino Concept in Qingdao in 2009. We have now 3 factories, where we manufacture rubber, metal and plastic products.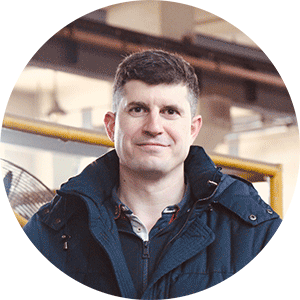 Hey, I'm Felix Bizouard, I am French and have been living in China since 2008. I opened Sino Concept in Qingdao in 2009. We have now 3 factories, where we manufacture rubber, metal and plastic products.
Our mission:
We help you to reduce your cost and import Traffic control & Parking Equipment directly from our factories in China.
Our clients:
We help companies looking to grow their business, reduce their costs by buying directly from the manufacturer. If you also want to grow your business, whether you are a manufacturer, wholesaler or online store, feel free to contact us! We export our products to more than 20 countries: 80% in Europe and 20% in the rest of the world.
When you think about importing from China, you might be concerned about the following
problems:
Quality issues or nonconformities.
Unreliable packing & damaged goods.
Communication problems & misunderstandings.
Logistics & customs clearance problems.
We have GOOD NEWS for you! The reason why we have created Sino Concept is to face all these problems!

Quality first:
By having our own 3 factories here in Qingdao, managed by both European and Chinese people, we can ensure you will get the product you are expecting. Do you want to check our quality? Don't hesitate to ask for free samples!

Reliable packing:
We pack all our products into steel racks, wooden crates or metal pallets. This guarantees safe transportation (China is very far from your place), safe unloading & easy storage in your warehouse.

Reduce your shipping costs:
You don't know how to import from China and deliver the products to your warehouse? Don't worry, our team can arrange your order from our factory to your place!

Overcome communication barriers:
We have sales offices in France, Germany and Finland, so we can easily communicate with you.
If you have any questions, feel free to send us a message below or email us at [email protected], you can also reach our French office on 0033 9 71 39 29 67.
We are always happy to help, as much as we can!
750 mm road traffic cone by Sino Concept
We manufacture our 75 cm self-weighted road cones of pure plastic. Indeed, our hi-reflective cones are ideal traffic control devices used as a visual warning to drivers and pedestrians and to regulate traffic flow.
Thanks to the cone heavyweight (4.3 kg) and black base part, they can not be easily knocked over by high wind or large vehicles such as trucks, buses and cars.
As a result, our 750 mm weighted cone is ideally used on temporary traffic management, worksite protection, highway maintenance, road construction sites, streets and roadways, intersections and other road safety situations.
Moreover, we ensure that our 2-piece road cones are of excellent quality: Before shipping, each street cone goes through various inspection and quality control processes before being packed for delivery. We mainly ship 75 cm cones throughout the UK (United Kingdom), France, Poland, Italy, Belgium, Netherlands and Germany, even though we have the capacity to export worldwide.
To guarantee our heavy-duty 750 mm traffic cones excellent visibility even during night or low-visibility conditions, we suggest reflective sheeting with a single sleeve or two stripes of:
Class RA1 (engineering grade);
Class RA2 (high-intensity grade);
Class RA3 (prismatic grade).
Are you a traffic safety equipment shop owner or selling traffic signs, no-parking signs, barrier posts, road flares, pavement marking services, construction signs or even safety vests?
In that case, you might also benefit from adding our competitively priced 750 mm weighted traffic cones to your product stock.
Also, you might be interested in checking our light 30 cm budget cones, stackable 1-piece 50 cm roadway cones, 50 cm traffic cone with weighted base, 75 safety cones or 75 cm highway cones.
Need more information about our traffic safety cones?

Fantastic 750 mm traffic cone (weighted) durability
At Sino Concept, we can ensure that our safety orange cones are of the finest quality. In fact, we manufacture our plastic cones with professional traffic cone production equipment and by pure PVC injection moulding method. Also, we put high-visibility and durable reflective sheeting to ensure our 75 cm traffic cones comply with European, EU, UK and international standards.
It makes each traffic safety cone by Sino Concept perfect for temporary or long-term use, both in rural and city areas. We also have received excellent customer feedback (5 stars) about our traffic cones durability and reflectivity. Would you like to examine the construction cone quality before purchasing? Then get in touch with our helpful sales team, and we will be happy to send you our traffic cone product sample with just the shipping cost.

Custom 750 mm height traffic control cones available
Do you have special requirements related to road cones? If so, we can work with you to develop a traffic cone that meets your specific needs.
Indeed, our product engineer experts can help design custom PVC cones for use at warehouses, factories, sports stadiums, basketball training, trade shows, schools, airports or any areas where traffic control is essential.
For example, we can offer caution cones in bespoke dimensions and various colours such as bright yellow, red, green, blue, purple or orange-red. Please let us know your highway cone requirements, and we would be happy to provide you with more information!

Heavy-duty road safety cones at economical prices
Are you looking to buy 75 cm orange cones in large bulk quantities? In that case, at Sino Concept, we are proud to offer our 750 mm traffic cone at factory-direct prices.
In fact, we are one of the few traffic equipment suppliers that can provide both premium quality traffic cones and excellent customer service.
This is thanks to our European management team and direct product manufacturing in Qingdao, China.
Would you be interested in our self-weighted road cone price (no VAT incl.) or in learning more about us? In that case, please feel free to contact us.
Why make Sino Concept your direct safety cones manufacturer?

Secure reflective cone packing and worldwide delivery
We have been shipping traffic cones, street furniture and other equipment worldwide since 2009.
So you no longer have to worry about logistics – we at Sino Concept manufacture the products and ship them to you in flawless condition.
We precisely pack them into heavy-duty wooden pallets to ensure that our work zone cones arrive in the best possible condition.
And to further minimise damage during shipment, we wrap each PVC cone pallet individually with stretch-wrap plastic film. Would you like to learn more about our delivery methods, product accessories or price per unit?
In that case, please contact our professional sales team.

Weighted 750 mm PVC safety cones and urban street furniture
Besides 75 cm (weighted) highway cones, we also produce road traffic equipment and steel site furnishings. Our wide selection includes crowd control barriers, parking bollards, cycle racks, outdoor fencing, litter bins, cable covers, speed bumps, road humps, speed cushions, wheel stops, among many other products.
This allows you to combine traffic equipment and street furniture at one stop when sourcing. Also, thanks to our space-efficient packing methods and vast product range, you may save time and delivery costs when working with us. Are you a traffic safety store owner, or are you selling convex mirrors, road signs, guide signs, cone plastic chain sets, floor signs, sign stands, safety signs, parking signs or pedestrian safety barriers? If so, we could be an ideal supplier to fulfil your stock with our weighted 750 mm PVC cones.

Order 75 cm roadway cone today!
If our 750 mm self weighted cone matches your requirements and you want to proceed with the order, please fill our online contact form, and our helpful team of sales representatives will get back to you as soon as possible. Alternatively, you can contact us through LinkedIn chat or by email. What is more?
Thanks to our quick cone manufacturing time, possible product stock and responsive customer service, we can have your 75 cm street cones ready for shipment in a short time manner. Do you have any questions about our product range, delivery options or price per street cone? In that case, please get in touch with us, and we are happy to provide you with answers to your questions. And to discover our entire product range of road safety, site furnishings and traffic control devices, feel free to view our product catalogue page.
Our full range of Traffic cones