Sino Concept: how did everything start?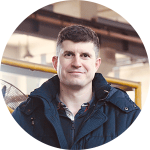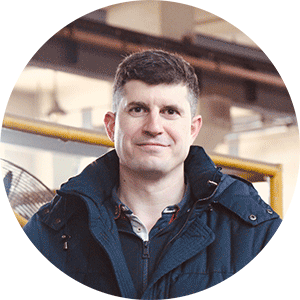 Hey, I'm Felix Bizouard, I am French and have been living in China since 2008. I opened Sino Concept in Qingdao in 2009. We have now 3 factories, where we manufacture rubber, metal and plastic products.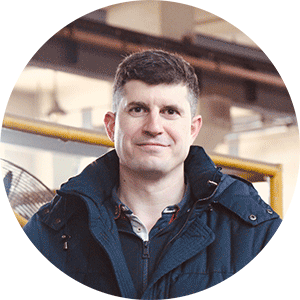 Hey, I'm Felix Bizouard, I am French and have been living in China since 2008. I opened Sino Concept in Qingdao in 2009. We have now 3 factories, where we manufacture rubber, metal and plastic products.
Our mission:
We help you to reduce your cost and import Traffic control & Parking Equipment directly from our factories in China.
Our clients:
We help companies looking to grow their business, reduce their costs by buying directly from the manufacturer. If you also want to grow your business, whether you are a manufacturer, wholesaler or online store, feel free to contact us! We export our products to more than 20 countries: 80% in Europe and 20% in the rest of the world.
When you think about importing from China, you might be concerned about the following
problems:
Quality issues or nonconformities.
Unreliable packing & damaged goods.
Communication problems & misunderstandings.
Logistics & customs clearance problems.
We have GOOD NEWS for you! The reason why we have created Sino Concept is to face all these problems!

Quality first:
By having our own 3 factories here in Qingdao, managed by both European and Chinese people, we can ensure you will get the product you are expecting. Do you want to check our quality? Don't hesitate to ask for free samples!

Reliable packing:
We pack all our products into steel racks, wooden crates or metal pallets. This guarantees safe transportation (China is very far from your place), safe unloading & easy storage in your warehouse.

Reduce your shipping costs:
You don't know how to import from China and deliver the products to your warehouse? Don't worry, our team can arrange your order from our factory to your place!

Overcome communication barriers:
We have sales offices in France, Germany and Finland, so we can easily communicate with you.
If you have any questions, feel free to send us a message below or email us at [email protected], you can also reach our French office on 0033 9 71 39 29 67.
We are always happy to help, as much as we can!
Safety ensured in car parks and parking lots with our 1830 mm rubber parking wheel stops
Wheel stops are used to force vehicles to be well parked on a parking spot. They can be implemented in all parking areas, parking facilities and parking structures like public parking lots or even for individual parking.
We manufacture our 1830 mm wheel stop of durable recycled rubber. That way, our largest parking block is a product that perfectly withstands vehicle impacts in any parking structure or under harsh weather conditions.
Furthermore, we choose our rubber raw materials with great care: This ensures that our parking curbs have a subtle rubber odour, making them ideal for indoor and outdoor use. And with just one 1830 mm tyre stopper, you can conveniently cover the whole parking space in any car park.
Also, we apply bright retro-reflective polyresin films on the wheel stopper sides to make sure that our parking block is highly visible and safe to use in any parking facility.
And to ease our tyre stopper installation, we integrated convenient carrying handles and provided the necessary fixing sets for solid instalment on tarmac, asphalt or concrete surfaces.
Are you looking for different size rubber wheel stops or less heavy models? We also manufacture 550 mm parking blocks, 900 mm parking blocks and 1220 mm parking blocks. For any special customisation inquiries, please get in touch with our expert sales team. We are always happy to assist you!
Where use 1830 mm rubber parking wheel stops?
Our 1830 mm wheel stops are ideal to protect buildings, sidewalks, pedestrian zones and cars' bumpers. They definitely prevent chocs when parking on a spot and they allow smoother parking arrangements in any car park setting. As we said before, our rubber parking blocks are suitable for indoor and outdoor purposes: Tyre stops can be used for example in warehouses, factories, shopping centres or industrial facilities.
In addition, wheel stops can help truck drivers to park their vehicles quicker, as the visibility for trucks is limited. Don't forget to set up a speed hump, ramp or any bump to also ensure enforced safety.

Heavy-duty 1830 mm wheel stopper supplies
Since 2009, we have manufactured rubber parking lot equipment such as speed bumps or ramps, speed humps and parking curbs in our factories located in Qingdao, China. We are fully equipped to meet bulk orders, and our wheel stops are available in different sizes, ranging from 550 mm to 1830 mm.
So no matter about your parking capacity, we can easily equip any public parking area. We also pay attention to our client's specific needs with a strong focus on the wheel stop manufacturing itself. As a result, we can provide custom parking blocks according to your requirements. We can also integrate specific logos or texts of your choice on the wheel stops. Please get in touch with our professional staff for further details and a free quote.

Easy-to-install parking stoppers
Our parking curbs are quick to install on any surface: Concrete, tarmac or asphalt. To install the parking block, simply press it firmly onto place on a parking lot surface, drill the holes and bolt it down.
Compared to concrete wheel stops, lighter rubber parking stops require less maintenance and allow easier installation. In addition, we provide the necessary fixings to secure our parking stoppers to stay steady on the ground. If the parking surface is uneven, you can even fill the parking place with rubble or dirt to make it stable.
For any questions related to wheel stop installation, please feel free to contact our professional sales team.

Black and yellow rubber parking curbs for increased visibility
The high contrasting black and yellow colours and reflective strips ensure our wheel stops to be easy to perceive even when the light is poor. Indeed, no matter what type of weather it is, you can securely use our 1830 mm parking curbs with peace of mind.
We can provide reflective strip colours for different parking layout purposes. As an example in some countries where accessible parking spaces are required, blue is recommended to indicate handicapped parking spaces for disabled users.
You can also choose to get one colour per parking level zones to make parking spots more recognizable and increase accessibility.
More advantages of using our parking wheel stoppers

Rubber parking curbs delivery
To ensure a parking curbs' delivery in flawless condition, we pack them into sturdy wooden pallets or heavy-duty steel collars. Also, no longer do you have to worry about the logistics.
At Sino Concept, our priority is to safely deliver parking stops to you while respecting strict transportation deadlines. Indeed, we have clients in various countries, especially in Europe in the United Kingdom (UK), Italy, Germany, Denmark, Netherlands, and many others.

Low-cost wheel stops directly from a manufacturer
We can manufacture parking curbs in bulk quantities at attractive factory-direct prices. Indeed, cut all external intermediaries of your distribution chain and receive parking lot equipment supplies directly from a factory. Besides, we are manufacturer of temporary traffic-control equipment, road devices, street furniture and others. Save time and mix products from different categories into the same order container. For example, we often deliver wheel stops with steel parking bollards, rubber speed bumps, crowd control barriers, cable protection etc.

Wheel stops' price quotation
To receive parking stoppers with premium quality and the most competitive prices, contact our professional team! For example, please give us a call or send us an email.
We are happy to answer your questions and provide you with any information or a free quote, no strings attached. You can also contact us regarding any of the products related to wheel stops like cable protectors, cycle bike racks or any construction accessories like plastic traffic cones or steel barriers.
Parking wheel stops' characteristics