Sino Concept: how did everything start?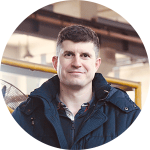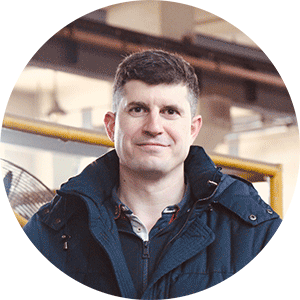 Hey, I'm Felix Bizouard, I am French and have been living in China since 2008. I opened Sino Concept in Qingdao in 2009. We have now 3 factories, where we manufacture rubber, metal and plastic products.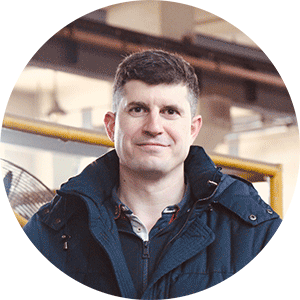 Hey, I'm Felix Bizouard, I am French and have been living in China since 2008. I opened Sino Concept in Qingdao in 2009. We have now 3 factories, where we manufacture rubber, metal and plastic products.
Our mission:
We help you to reduce your cost and import Traffic control & Parking Equipment directly from our factories in China.
Our clients:
We help companies looking to grow their business, reduce their costs by buying directly from the manufacturer. If you also want to grow your business, whether you are a manufacturer, wholesaler or online store, feel free to contact us! We export our products to more than 20 countries: 80% in Europe and 20% in the rest of the world.
When you think about importing from China, you might be concerned about the following
problems:
Quality issues or nonconformities.
Unreliable packing & damaged goods.
Communication problems & misunderstandings.
Logistics & customs clearance problems.
We have GOOD NEWS for you! The reason why we have created Sino Concept is to face all these problems!

Quality first:
By having our own 3 factories here in Qingdao, managed by both European and Chinese people, we can ensure you will get the product you are expecting. Do you want to check our quality? Don't hesitate to ask for free samples!

Reliable packing:
We pack all our products into steel racks, wooden crates or metal pallets. This guarantees safe transportation (China is very far from your place), safe unloading & easy storage in your warehouse.

Reduce your shipping costs:
You don't know how to import from China and deliver the products to your warehouse? Don't worry, our team can arrange your order from our factory to your place!

Overcome communication barriers:
We have sales offices in France, Germany and Finland, so we can easily communicate with you.
If you have any questions, feel free to send us a message below or email us at [email protected], you can also reach our French office on 0033 9 71 39 29 67.
We are always happy to help, as much as we can!
900 mm recycled rubber parking block by Sino Concept
The 900 mm parking wheel stop is the most popular model of wheel stops. Its convenient size is ideal for helping people park their cars in the right place. We manufacture our wheel stops of recycled rubber.
Thanks to the premium rubber and anti-UV treatment, our parking blocks are perfectly durable when installed outdoors or indoors. Compared to concrete or plastic (PVC) parking curbs, the rubber parking curb is superior.
Indeed, rubber wheel stoppers will not crack, break, and the colour will not fade, even after long periods.
Our 900 mm tyre stoppers can be used for example, in parking garages, parking facilities, warehouses, electric vehicle charging, airport parking areas or in any car park setting.
They are ideal for preventing accidents between vehicles, cars and obstacles such as walls by stopping wheels.
Moreover, related to its length of 900 mm, we advise placing two parking blocks per parking bay to cover the entire width. In addition, we offer a wide range of reflective strip colour options for our rubber wheel stops.
Are you working for a traffic safety store or reselling products such as traffic barriers, barrier post guards, garage mats, convex mirrors or cycle rack accessories?
Then our car park equipment could be an ideal match for your business! If you have any questions about our wheel stops, please contact us directly today.
What to know about our rubber wheel stops?

Sturdy tyre stopper supplies at low costs
As a manufacturer, we produce rubber parking blocks at factory-direct prices (no VAT incl). Indeed, you can cut any intermediaries of your distribution chain and buy car wheel stops at the lowest prices in the market.
Also, to ensure you receive high-quality parking stoppers that last well in use, we carefully monitor the manufacturing process and examine the product before shipping. Besides, if you want to receive a product sample for quality checking, we are happy to send you one (delivery fees not included).

Custom-made parking blocks
We offer various vehicle parking bay stopper customisation possibilities. For example, we can add a logo or text of your choice on the parking block or modify the reflective film colours. Also, we manufacture traffic calming and parking lot equipment such as speed cushions, speed humps and speed bumps. Thus, our product customisation possibilities are numerous to fulfil your parking space and parking lot area protection requirements. Please contact our professional sales team to discover further information about our custom garage parking blocks or delivery options.

Wheel stops quick-to-install
Our 900 mm parking block is quick to deploy and install on the desired parking area. The rubber material ensures a maximum grip on both asphalt and concrete surfaces. Compared to concrete parking blocks, our lightweight rubber wheel stops are easy to carry and install.
To make the carrying even easier, we designed an underlying carrying handle into it. Besides, we provide the required fixing screws for stable wheel stop fixing on the ground.
Why choose Sino Concept's rubber parking blocks?

High visibility yellow and black parking blocks with reflective strips
With our highly visible 900 mm parking curbs, parking facility security is no longer an issue.
Indeed, the bright yellow reflective strips ensure optimal visibility even in poor lighting conditions.
Certainly, our parking stoppers are highly visible, even at night or under cloudy skies.
If you want to buy wheel stops that are easy to spot, then our high contrasting black and yellow parking curbs are just the right equipment for you.

Parking bumper delivery arranged
We offer wheel stop transportation services conveniently. Since 2009, we have managed transportation from our factories located in China to worldwide, even though our customers are located mainly in Europe, for example in the United Kingdom (UK), France, Italy, Germany and others.
To ensure you receive the 900 mm parking blocks in flawless condition, we pack them into reinforced wooden pallets or heavy-duty steel collars, depending on the needs. Moreover, we pack all the goods in a way that they are easy to store and unpack.

Buy wheel stops directly from a manufacturer
For any further information about parking block packaging or delivery methods, please get in touch with us. Please note that you can also mix different lengths into the purchasing order of parking curbs. For example, you can install 550 mm parking curbs, 1220 mm parking blocks and 1830 mm parking stops simultaneously. And as we manufacture traffic control, traffic calming and temporary traffic management devices, you can add safety cones, steel bollards, crowd control barriers, light-duty polyurethane ramp covers and cable protector ramps to your order. This way, minimum order quantity (MOQ) can be reduced, and you may save on shipping costs.
More questions about our car park equipment and rubber wheel stops?
Where to install our 900 mm recycled rubber parking curbs?
Our 900 mm rubber wheel stoppers are ideal for use in any car parking area. Because rubber is a flexible material, it can be deployed on different surfaces, whether asphalt or concrete. Also, our rubber wheel stops are weatherproof and come with anti-UV treatment. This means that rubber parking curbs can be installed outdoors as well as indoors. Indeed, our wheel stops have only a slight rubber odour, and this feature makes rubber parking blocks compatible for use in many car parks.
For example, our car park wheel stops can be used in: parking garages, public parking lots, valet-parking, visitor parking, hotel or retail car parks, car parking facilities, industrial warehouses, vehicle charging stations, parking services, homes and on public parking spot property. Moreover, parking curbs are ideal for parking bays, parking spots, parking spaces, parking lanes, and others.
Why choose rubber parking bay stoppers instead of concrete or steel?
Compared to concrete, rubber is a light and flexible material. This makes rubber wheel stoppers easy to carry and install compared to their heavy concrete counterparts. Moreover, rubber wheel stops are a more environmentally friendly option.
Also, because we manufacture our parking blocks of recycled rubber, our rubber parking curbs have a very low carbon footprint. To sum up, rubber is a flexible and durable material that will assure you great benefits for an affordable price. At Sino Concept, we can also offer complementary products if your business is related to speed hump or speed bump accessories, collapsible traffic cones, recycled plastic cones, pavement marking, road reflector markings, wheel chocks, bike racks, traffic signs or road signage. You can for sure benefit from our vast traffic control, roadway safety and street furniture product range.
Is a 900 mm wheel stop suitable for your requirements?
The choice of rubber wheel stops is directly related to the car park's size and usage. If you are looking for rubber parking curbs to cover only one parking bay, installing two 900 mm rubber wheel stops will do the trick. Do you need help choosing the correct wheel stop for your car park layout? We are at your service. Contact us, and we will help you select rubber parking curbs to suit your needs and budget. We also manufacture 550 mm, 1220 mm and 1830 mm length parking blocks.
If you have any questions related to parking curbs, delivery methods, other products or prices, we are here to help. Please feel free to contact us to provide you with all the information you need. We are at your complete disposal and always happy to be of your assistance. And don't forget to take a look at our entire product selection and check out our new catalogue page!
Parking wheel stops' characteristics