Sino Concept: how did everything start?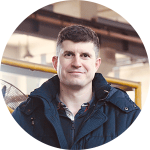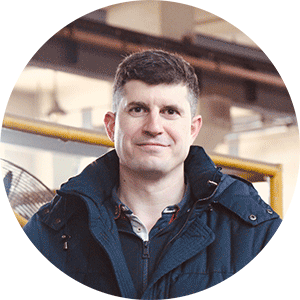 Hey, I'm Felix Bizouard, I am French and have been living in China since 2008. I opened Sino Concept in Qingdao in 2009. We have now 3 factories, where we manufacture rubber, metal and plastic products.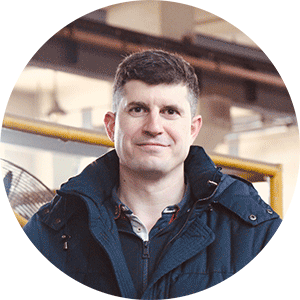 Hey, I'm Felix Bizouard, I am French and have been living in China since 2008. I opened Sino Concept in Qingdao in 2009. We have now 3 factories, where we manufacture rubber, metal and plastic products.
Our mission:
We help you to reduce your cost and import Traffic control & Parking Equipment directly from our factories in China.
Our clients:
We help companies looking to grow their business, reduce their costs by buying directly from the manufacturer. If you also want to grow your business, whether you are a manufacturer, wholesaler or online store, feel free to contact us! We export our products to more than 20 countries: 80% in Europe and 20% in the rest of the world.
When you think about importing from China, you might be concerned about the following
problems:
Quality issues or nonconformities.
Unreliable packing & damaged goods.
Communication problems & misunderstandings.
Logistics & customs clearance problems.
We have GOOD NEWS for you! The reason why we have created Sino Concept is to face all these problems!

Quality first:
By having our own 3 factories here in Qingdao, managed by both European and Chinese people, we can ensure you will get the product you are expecting. Do you want to check our quality? Don't hesitate to ask for free samples!

Reliable packing:
We pack all our products into steel racks, wooden crates or metal pallets. This guarantees safe transportation (China is very far from your place), safe unloading & easy storage in your warehouse.

Reduce your shipping costs:
You don't know how to import from China and deliver the products to your warehouse? Don't worry, our team can arrange your order from our factory to your place!

Overcome communication barriers:
We have sales offices in France, Germany and Finland, so we can easily communicate with you.
If you have any questions, feel free to send us a message below or email us at [email protected], you can also reach our French office on 0033 9 71 39 29 67.
We are always happy to help, as much as we can!
550 mm rubber parking blocks by Sino Concept
We manufacture our parking stops with sturdy vulcanised rubber. Indeed, they are perfectly suitable for any car park lot, indoor and outdoor.
It is quick to deploy and helps prevent parking collision accidents between vehicular traffic, car bumper or motorcycle wheel and obstacles such as walls.
We recommend installing two 550 mm parking blocks to stop each vehicles' tyre or truck wheels for one car parking space.
Are you looking for tyre stoppers in other sizes?
We also manufacture wheel stops with the following lengths:
Our wheel stops can be a perfect addition to your traffic barriers, no-parking bollards, post barrier guards, convex mirrors, rubber mats or cycle rack stands for a car park area that is admired by motorists and drivers of motorcycles, cars, buses and oversized vehicles.
For the installation of parking blocks, we recommend that you contact local car park maintenance company for assistance.
For different lengths or customisation requirements, please get in touch with us directly.
Make sure your car park is safe and organised with our high-quality parking stops! – Choose Sino Concept and order yours today. If you have any questions about our products or services, please do not hesitate to contact us.
And always remember: Your Success is Our Success!
Weatherproof recycled rubber wheel stops with premium quality
Our small size (550 mm) parking stops are intended to be used in any parking area. For example, they are suitable for garage parking, valet parking, airport parking, terminals, warehouses, electric vehicle-charging areas, parking halls, vehicle charging stations, handicap parking, accessible parking bays, shopping centre entrances among other car parks.
Besides, for us at Sino Concept, product quality is one of the most important aspects. Thus, we carefully choose the rubber raw materials and monitor each manufacturing process step. As a result, our five stars reviewed wheel stop is extremely long-lasting, with only a slight rubber odour, making it ideal for indoor and outdoor applications.
Also, it lasts under the sunlight, thanks to the special anti-UV treatment. By purchasing from us, you receive superior quality 550 cm wheel stops at competitive factory-direct prices. Are you interested in receiving a product sample before making a final purchasing decision or interested in price per item? No worries, we at Sino Concept would be happy to send you our 550 mm wheel stop model for free (delivery cost not included).
In addition, thanks to our broad production capacities, we can offer powder coated steel products such as crowd barriers or various rubber speed hump and speed hump customisation possibilities.

Custom black and yellow parking curbs
Do you have any special inquiries related to wheel stops? We can offer various tyre stopper customisation options. For example, we can attach any colour reflective strips on the sides. You can choose from colours such as blue, yellow, red, among many others. On parking areas for people with reduced mobility, blue and black coloured wheel stops could suit perfectly. Also, we can also mould the logo and text of your choice onto the parking block surface.

Quick-to-install 550 mm parking blocks
Thanks to the integrated underlying handle, the carrying and installation go with ease. Indeed, place the parking curb in the desired parking space and drill on the ground for long-term wheel stop placement.
Besides, we carefully select bolts and fixings to ensure that the parking blocks stay stable on the ground with minimum maintenance required.

Parking curbs with high visibility reflective stripes
We mould reflective strips on the sides of our tyre stoppers, allowing them to be well perceived day and night.
Indeed, our car wheel stoppers are perfectly suitable for outdoor and indoor parking areas or places where well-arranged parking systems are required. For any further information or specific requests, please get in touch with us!
More advantages about our rubber wheel stops

Rubber car park parking stops at low costs
Are you looking to buy car park equipment such as wheel curbs directly from a supplier? We at Sino Concept have manufactured parking lot and traffic safety equipment such as speed bumps, wheel stops, cable ramps and other rubber equipment since 2009 in our in-house factories located in Qingdao, China.
Thus, we offer professional customer service and a direct supply chain without additional intermediaries. Our vulcanised wheel stop prices are the lowest among the market with quality that is made to last. Are you a traffic safety store owner or reseller of collapsible roadway cones, road signage, recycled plastic cones, driveway markings, paving services, light-duty polyurethane wire ramps, worksite security or cable protector ramp equipment? In that case, we believe that we could be excellent to work together thanks to our attractive price levels (no VAT incl.) and comprehensive car park garage equipment range. To view our entire product selection, please visit our new catalogue page.

Safe delivery arranged to your destination
Are you worried about long delivery times or that the goods could get damaged during the transportation? Do not worry any longer, we have specialised in logistics and packing for over twelve years.
Indeed, we have satisfied clients from various countries worldwide, mainly from Europe, from countries like the United Kingdom (UK), Germany, Poland, France, Belgium, Switzerland and Netherlands. Our priority is to keep you updated throughout the transportation process and to reach strict delivery deadlines. Do you wonder how do we pack our parking blocks for safe delivery worldwide?
Regarding our customers' needs, we pack our wheel stops with reinforced wooden pallets or heavy-duty steel racks. Indeed, we want to ensure you receive the goods in flawless condition and that the products are easy to store and unpack. To sum up, we offer reliable transportation services with great care!

To whom our premium rubber parking curbs could be ideal?
Is your company or business related to wheel chocks, parking lot devices, parking spots, pavement or road marking, traffic signs, parking services, parking meters, vehicle parking accessories, public parking, parking spaces, public parking lots or others?
In that case, we are sure that you would benefit from adding our solid 550 mm rubber parking curbs to your parking lot equipment supplies. Moreover, you can add various items from our vast traffic control and street furniture product range, such as steel bollards, pedestrian safety barriers, speed humps, speed cushions, steel construction bike racks, road reflector studs, plastic (PVC) traffic cones, to the complete order. Do you have any questions?
Please feel free to contact us to discover more information on our vehicle park protection products, sales conditions, and delivery methods. We are always delighted to be of your assistance.
Parking wheel stops' characteristics