Sino Concept: how did everything start?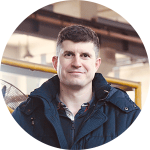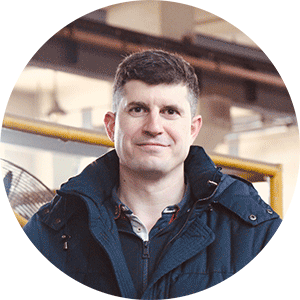 Hey, I'm Felix Bizouard, I am French and have been living in China since 2008. I opened Sino Concept in Qingdao in 2009. We have now 3 factories, where we manufacture rubber, metal and plastic products.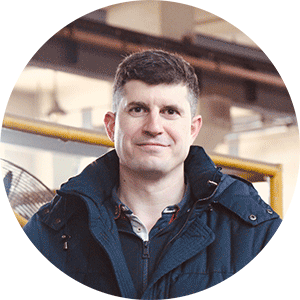 Hey, I'm Felix Bizouard, I am French and have been living in China since 2008. I opened Sino Concept in Qingdao in 2009. We have now 3 factories, where we manufacture rubber, metal and plastic products.
Our mission:
We help you to reduce your cost and import Traffic control & Parking Equipment directly from our factories in China.
Our clients:
We help companies looking to grow their business, reduce their costs by buying directly from the manufacturer. If you also want to grow your business, whether you are a manufacturer, wholesaler or online store, feel free to contact us! We export our products to more than 20 countries: 80% in Europe and 20% in the rest of the world.
When you think about importing from China, you might be concerned about the following
problems:
Quality issues or nonconformities.
Unreliable packing & damaged goods.
Communication problems & misunderstandings.
Logistics & customs clearance problems.
We have GOOD NEWS for you! The reason why we have created Sino Concept is to face all these problems!

Quality first:
By having our own 3 factories here in Qingdao, managed by both European and Chinese people, we can ensure you will get the product you are expecting. Do you want to check our quality? Don't hesitate to ask for free samples!

Reliable packing:
We pack all our products into steel racks, wooden crates or metal pallets. This guarantees safe transportation (China is very far from your place), safe unloading & easy storage in your warehouse.

Reduce your shipping costs:
You don't know how to import from China and deliver the products to your warehouse? Don't worry, our team can arrange your order from our factory to your place!

Overcome communication barriers:
We have sales offices in France, Germany and Finland, so we can easily communicate with you.
If you have any questions, feel free to send us a message below or email us at [email protected], you can also reach our French office on 0033 9 71 39 29 67.
We are always happy to help, as much as we can!
1220 mm parking blocks by Sino Concept
Our 1220 mm parking curbs are an ideal choice for any car park settings. We manufacture them with recycled rubber that is sturdy and perfectly compatible for indoor and outdoor purposes.
It is perfectly resistant to vehicles and will not fade, crack or chip. We design every rubber wheels stops with an integrated carrying handle and provide fixing sets to ease the installation.
Besides, our parking blocks are durable, anti-UV and weatherproof. The contrasting wheel stop colours black and yellow and two reflective strips ensure perfect visibility day and night.
Are you looking for another size of parking tyre stoppers? We also manufacture 550 mm parking stops, 900 mm parking stops, and 1830 mm parking stops. If you look for wheel stops in other dimensions, please get in touch with us. Also, for more parking curbs of different sizes, please check out our online catalogue.
If you are sourcing for a traffic safety store or reselling equipment such as traffic barriers, barrier post guards, bollard signs, road marking or cycle rack accessories, we are sure that we can offer traffic safety items available that would ideally suit your business.
Advantages of purchasing Sino Concept's rubber wheel stops

Easy-to-install parking curbs
To ensure that our car park wheel stops are easy to install, we provide all the necessary fixing kits for instalment on asphalt, concrete or tarmac.
Moreover, our parking blocks stay stable once installed: Compared to concrete parking blocks, rubber parking curbs are much lighter but also more resistant.
In addition, our 1220 mm tyre stoppers are easy to install and replace in case of maintenance.

Excellent quality wheel stoppers directly from a manufacturer
We carefully monitor each manufacturing process step to ensure our wheel stops are of the best quality. Besides, before launching the product, we test rubber wheel stops on real cars and parking bays. Our rubber wheel stops meet all national and international requirements, making them a perfect addition to your parking lot or parking facilities. If you desire to receive a product sample of our wheel stops, please contact us. We'll be happy to ship it to your chosen delivery address for the cost of transportation.

Custom designs rubber wheel stops
If you are looking for custom-made wheel stops, we at Sino Concept can offer rubber wheel stops in special sizes, with various reflective strip colours or mould your logo or text on the surface.
Indeed, if you require customised parking blocks, please get in touch with our sales team. We will be happy to help.
1220 mm parking block for indoor and outdoor applications
Our parking curbs are made with recycled rubber, making them more resistant to car impacts than parking bay stoppers made with other materials such as plastic (PVC), steel or concrete. Also, our parking blocks are UV-resistant and weatherproof to help you add optimal protection to the parking spaces. In addition, thanks to our carefully selected rubber raw materials and manufacturing process, our parking blocks benefit only from a slight rubber odour.

Rubber parking wheel stops at competitive prices
Are you looking to buy wheel stops directly from a factory?
Excellent to hear! We manufacture parking curbs at our in-house factories located in Qingdao, China, to ensure competitive prices. Indeed, if you are looking for parking blocks in bulk, take advantage of our volume discounts.
To have further information on our price per item (no VAT incl.), please get in touch with our sales team. We will be happy to be your trusted wheel stops' supplier and manufacturer.

Manufacturer of car park equipment, traffic control and street furniture
More than manufacturing 1220 mm parking blocks and steel parking bollards, we also produce speed bumps, speed humps, roadway cushions, traffic cones, roadside reflector studs, heavy-duty cable protectors, polyurethane light-duty wire ramps and other temporary traffic control products.
Moreover, this allows you to add various products of different categories into the order, letting you save on shipping costs per item. So if you are looking for a reliable parking facility products supplier, Sino Concept is the one to contact.

High visibility parking curbs to improve parking area safety
The black parking blocks with highly contrasting yellow reflective strips ensure the highest visibility day and night.
As they are highly visible, parking stops reveal your car parking bays with ease. Besides, you may also select parking curbs in blue colour for spaces dedicated to accessibility or disabled parking areas.
Do you need help to choose the correct car park curb length? We at Sino Concept are happy to be of your assistance.
You may wonder where to use your reflective 1220 mm parking blocks?
Well, they are ideal for any type of car park.
For example, they are used on valet parking, garage parking, airport parking, electric vehicle charging stations, event parking, handicapped parking, short-term parking, parking services, reversed parking, public parking, campus parking and another type of vehicle parking areas.
1220 mm length rubber curbs are also extremely resistant to weather conditions: It does not matter if it's winter or summer, parking lot parking curbs manufactured from recycled rubber will stay stable in all conditions. The parking curbs also provide excellent traction even in wet weather, preventing accidents and ensuring the safety of your parking lot and parking spots.
Please also note that our rubber parking stops are much more environmentally friendly than concrete parking curbs, whose manufacture results in very high CO2 emissions. Indeed, our products are made from durable recycled rubber.
And thanks to their included built-in handles, they are more simple to transport and place down. The goal was not only to make it easier to transport but also efficient to install. Indeed, you can easily transport numerous rubber curbs without getting tired by utilising these handles.
Eventually, don't forget the dual-use as a wheel stop and cable ramp protector: Each of our wheel stops is outfitted with a cellular base that allows the passage of two 20 mm cables. This means that our parking blocks can be used in two ways: As parking curbs and also cable protectors. Take advantage of optimised car park equipment that can also function as a cable ramp and parking stop!
Do you need any additional information on our rubber wheel stops?
We are particularly experienced in the planning and development of parking lots at Sino Concept. Are you looking for wheel stops or other parking equipment? Please feel free to contact us for further information on our product line, as our staff will respond to you as soon as possible. Indeed, we are happy to assist you and answer your questions about parking area equipment.
Especially if your business is related to traffic barriers, parking garage mats, convex mirrors, bike racks, car park security, street signs, road signage, or parking accessories, we could be a perfect match to your company's parking-related needs.
But also if you are a reseller of collapsible cones, recycled plastic cones, wheel chocks, cycle racks, pavement markings, or parking space equipment, then our range of products could genuinely fit your business!
Also, please view our new catalogue to get familiar with our comprehensive parking spot product range.
About the delivery and transportation, please know that our main priority is to ensure the parking products we supply are delivered to you in a safe and timely manner.
That's why we pack our 1220 mm parking blocks into reinforced wooden pallets or heavy-duty steel collars. This ensures safe delivery to your destination. Since 2009 we have managed wheel stops delivery worldwide to countries like the United Kingdom (UK), Switzerland, Germany, and Poland. Indeed, we know how to get the goods to you without any obstacles.
Parking wheel stops' characteristics