Things to consider before purchasing cable protectors for an event
Exposed wires and cables can cause accidents and even fatalities at events. You need to cover them to offer security and protection to visitors and guests of the function. This is where cable protectors come to help. To know more detailed information, feel free to check cable protectors used in different locations!
They not only protect cables but also reduce trip hazards and electrical issues. To use cable protectors at events, you must know the key elements you should consider before purchasing them.
This buyer's guide has highlighted all the main factors you should check before buying cable protectors for events.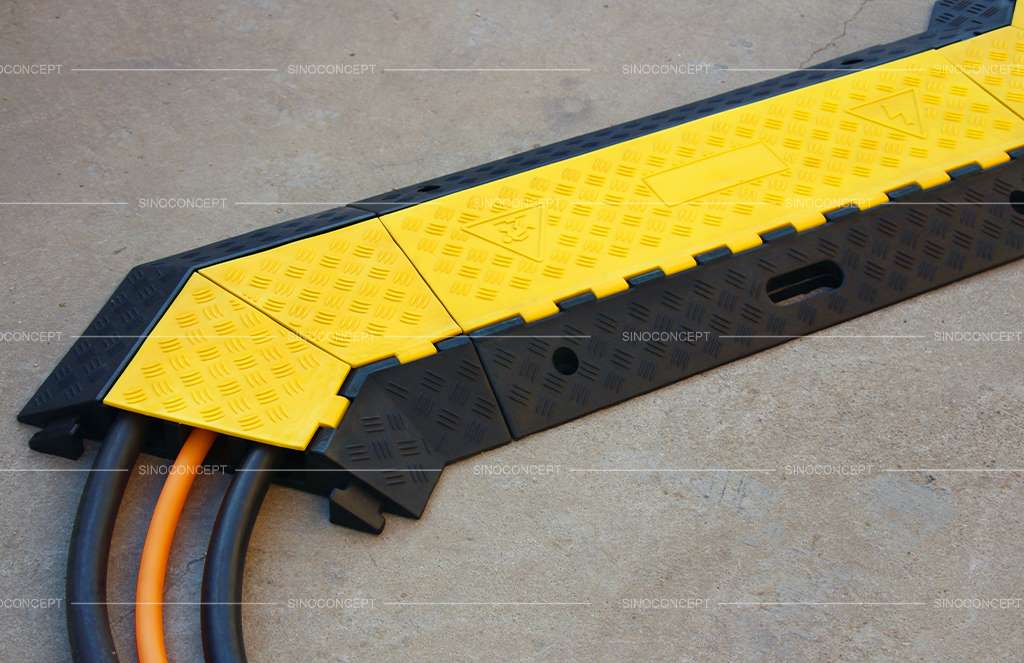 Key points to look for when purchasing cable protectors
Choosing a cable protector for a particular event can be tricky. But suppose you know the event's traffic situation (the number of vehicular traffic and pedestrians). In that case, you can match the right cable protector with your event needs and correctly protect the cables, cords, and hoses.
All you have to do is to observe your surroundings thoroughly, then note down the places where cable wire, data cable, power cable, electrical cable, home cable, industrial cable, or any other sort of wire is exposed to the traffic.
Design a cable management or wire management plan in your mind and buy a suitable cable cover or wire cover accordingly.
After determining the event's needs, you should consider the following things to buy the right cable or cord covers.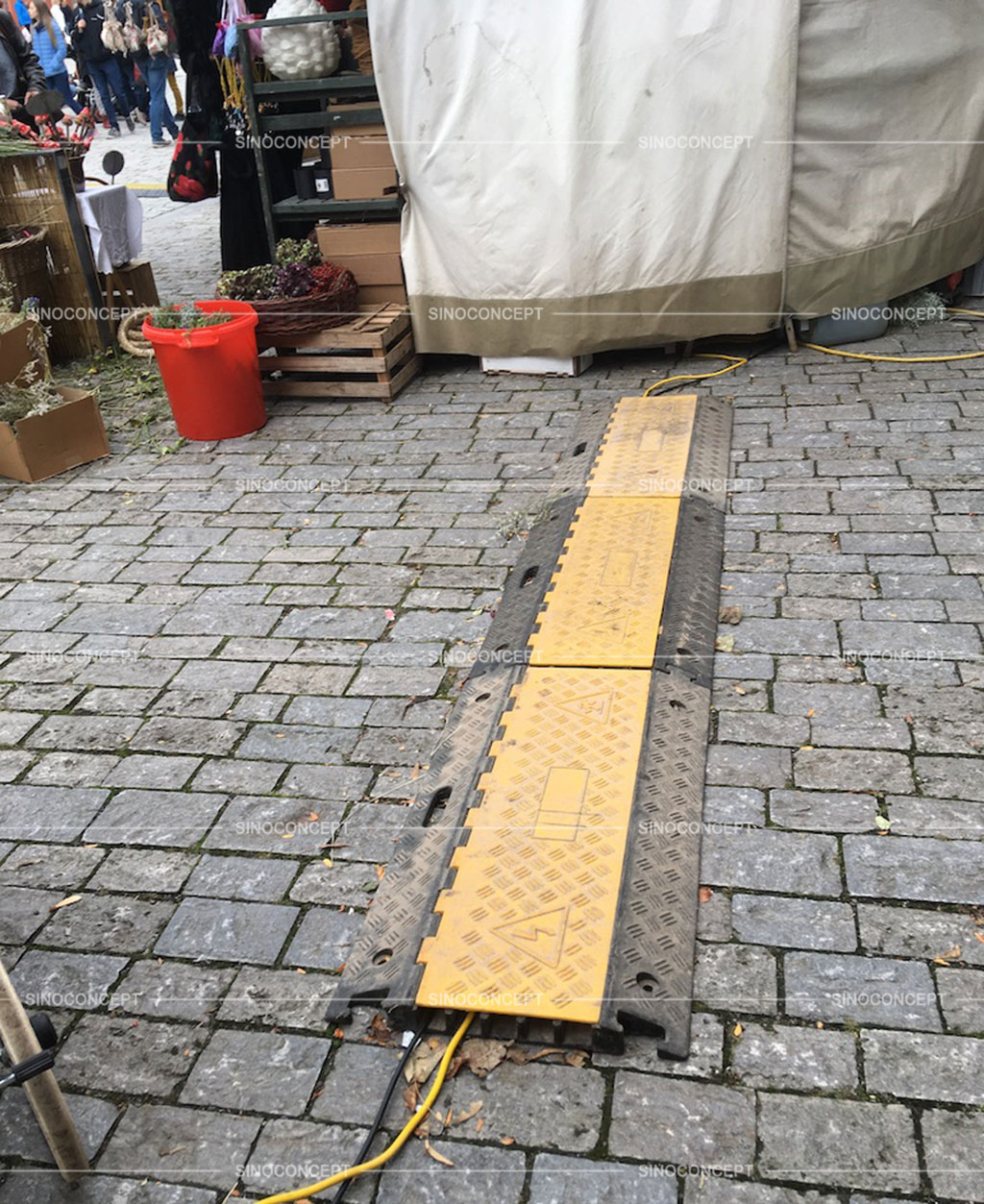 You can use a cord cover to protect multiple wires. Wire covers can have more than one slot. These slots are called channels.
If there is a group of cables in an area that you need to cover, it is best to choose a wider protector that has several cable channels.
You can place each cable in a different channel. Determine the wire and cable width and height you want to protect. Then, find cord covers with suitable height and width channels where your wires can easily fit.
Usually, cable protectors with more channels are less heightened than those with fewer channels.
Ensure you check the height of the electrical wire, HDMI cable, custom cable, Ethernet cable or any cable you must protect. Then, get a protector whose channel size matches the size of the wire cable.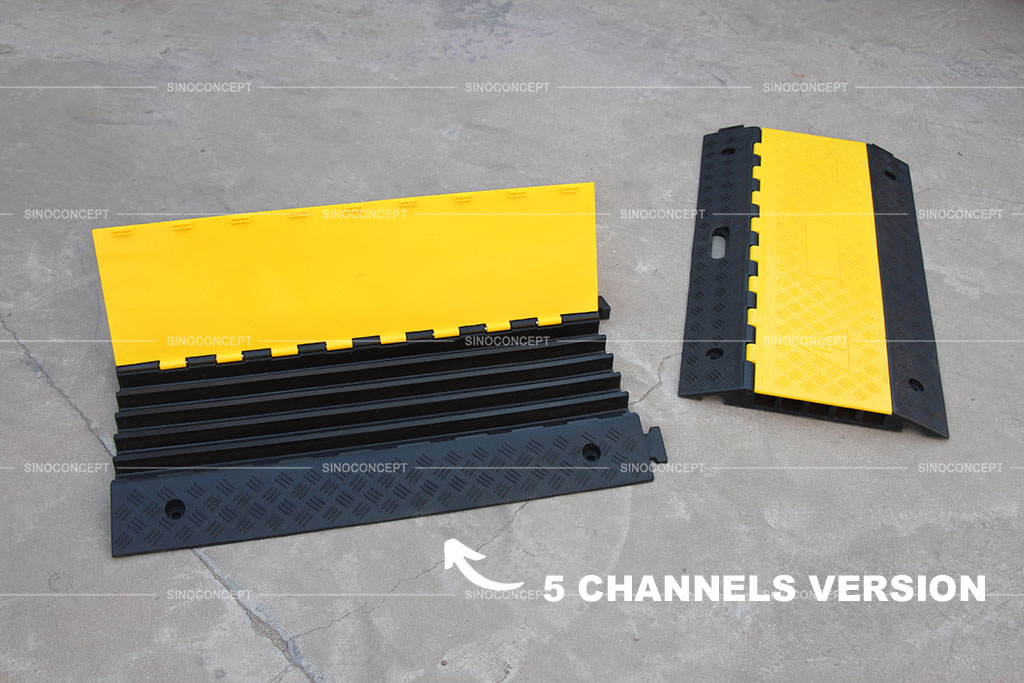 The next thing you need to check is the weight-bearing capacity of cable protectors. For this, you should know what will be crossing over them.
Cable protectors are made up of sturdy material that can withstand hundreds to thousands of pounds. Still, the weight-bearing capacity of cable protectors varies from one to the other.
If you want to cover patch cords and cable bundles in an area where trucks and heavy vehicles will be crossing over the cable protectors, then it is best to buy heavy-duty cable protectors. These cable protectors are designed to bear heavy weight without breaking.
On the other hand, you should prefer light-duty cable protectors if you want to use them in an area where pedestrian carts and light to heavy pedestrian traffic pass.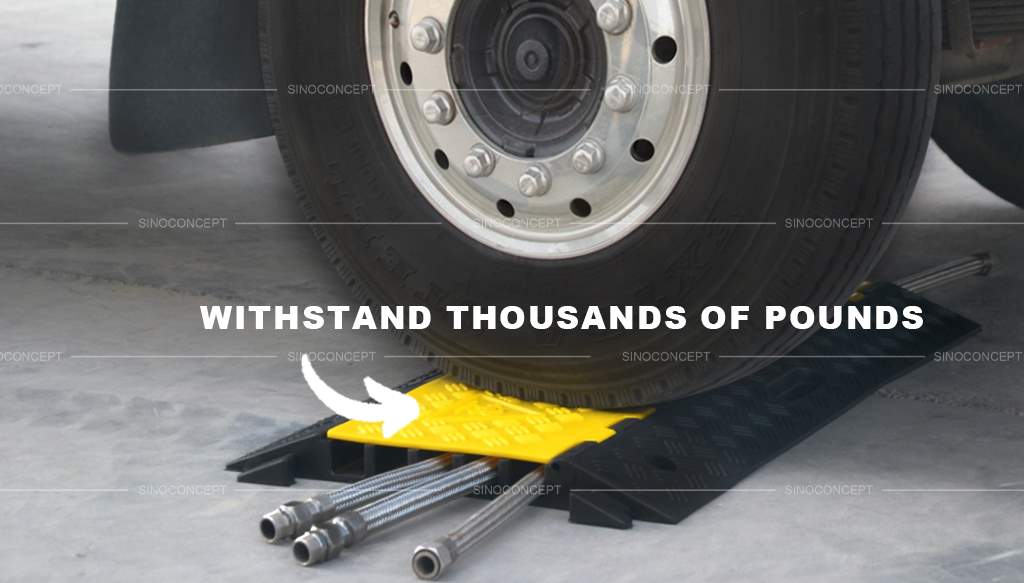 All the cord management or cable management solutions, such as a cable tray, cable ladder, cable wrap, spiral wrap, cable duct, cable guard, cable-tie, braided sleeving, etc., come in a wide variety of materials. Each material has its attributes, which makes it unique and suitable for a particular situation.
Cable protectors for events are usually available in two common materials: rubber and recycled PVC. Rubber cable protectors are softer compared to recycled PVC cable protectors. That is why they are preferred for light-duty applications. You can use them in low to heavy foot-traffic areas.
In contrast, recycled PVC cable protectors are harder compared to rubber protectors. Due to this reason, they are preferred for heavy-duty applications. You can use them in areas where heavy vehicular traffic or heavy equipment has to pass.
Both materials are durable and can withstand different environmental conditions. You should select one of them based on the area where you want to use them. Cable protectors are available in many other materials as well.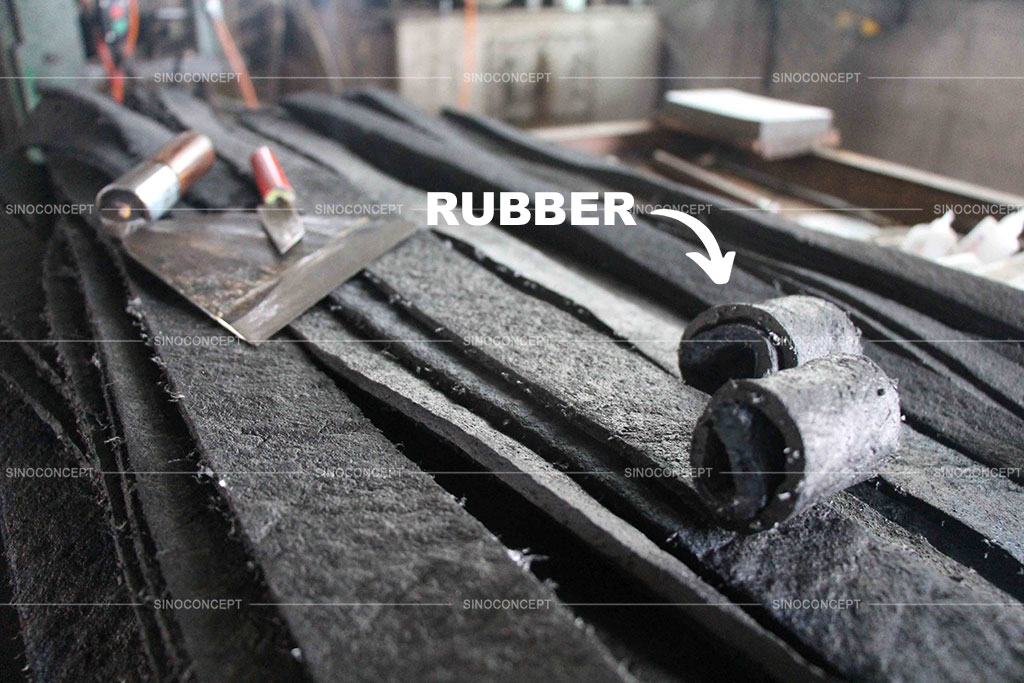 Cable ramps consist of several pieces or units that are joined together with the help of connectors. You can connect as many cable ramp units as possible to achieve your desired cable protector length. Connectors can be of different shapes or designs.
The common shapes of connectors are:
L-shaped connector: Designed in the alphabet L shape.
T-shaped connector: Designed in the alphabet T-shape.
Dog bone-shaped connector: Has a dog bone-like shape.
Hourglass-shaped connector: Has an hourglass-like shape.
Gripper connector: Similar to a straight rod with a slight curve on the surface to offer grip.
These connectors are used when interlocking ramp pieces. You should check the connector type to protect a rubber, control, network, or CAT6 cable and buy the ones you prefer.
Many companies offer various cable protection solutions on the commercial level.
You can find cable ties, cable racks, cable clips, cable trays, wire clips, cable straps, cable fasteners, cable hooks, and speed bumps in different forms. But know that not all forms are created equal, and not all manufacturers provide quality products.
For this reason, you should buy a cord organizer, cable organizer and protection item from reputable manufacturers.
Today, most digital companies have their own websites. If you plan to buy cable protectors from a particular brand, visit their website and verify their authenticity.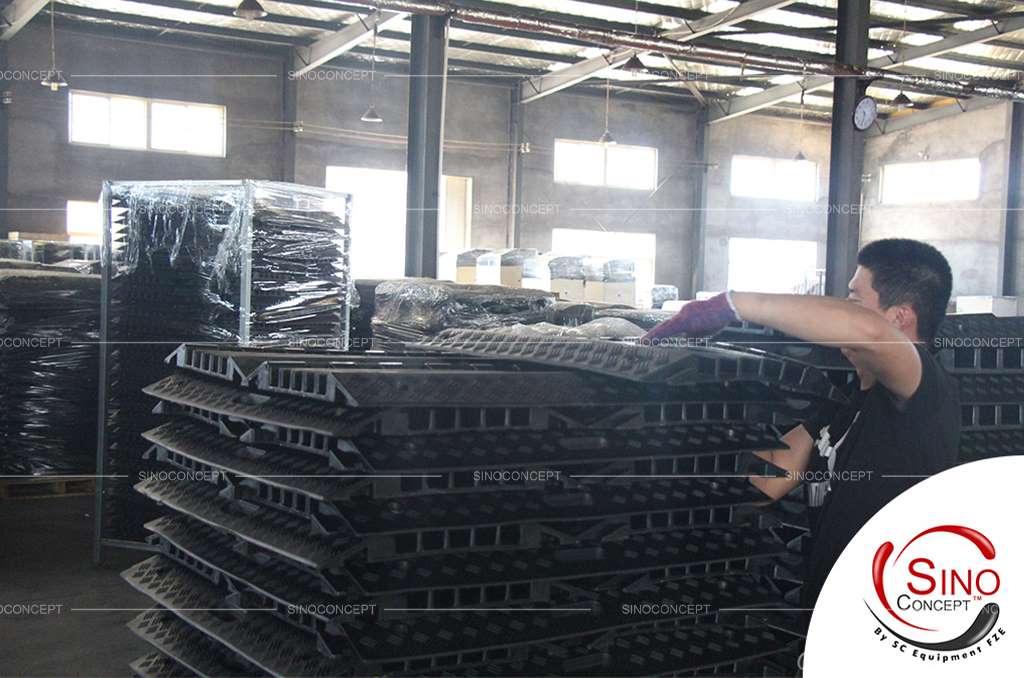 Other features you should also consider before purchasing cable protectors are the cost, colour, and additional accessories.
They should have a bright colour and high visibility to reduce the tripping hazard. Passersby and drivers should be able to view them from a distance. Black, white, and yellow are the popular colours of cable protectors.
You should also consider the cost. The product should be reasonably priced. The net cost should be according to your budget.
You can also buy additional accessories, such as end caps and cross intersections, to improve the functionality of your cable protectors.

You must consider many things while buying cable protectors for a special event. You should check the needs of the events and then buy the cable protector accordingly.
The size of cable channels should match the size of the cable. It should have a good weight-bearing capacity so that it can protect wires the right way. You should also consider the construction material. Rubber and polyurethane materials are good options to choose from.
Cable protector cost, manufacturer/brand, connector type, and additional accessories are a few elements you must consider while buying cable protectors. Its cost should be economical.
The manufacturers should be trustworthy and dependable. You can check their reliability through customer reviews. You can also buy some additional accessories to improve the performance of your cable protectors.
To learn more, we advise you to refer to the following pages: