A few features that determine the cost of speed humps
Speed humps are traffic calming devices intended to reduce the speed of oncoming traffic, giving bumps on the road. Vehicles pass over speed humps with less of a jolt and safely maintain a speed of 15 to 20 miles per hour (mph).
When traffic speed is controlled on intersections, roundabouts, roadways, driveways, and even in parking lots, everyone gets the right of way with safety.
Drivers, riders, bicyclists, motorists, pedestrians, and other road users get a sense of security with these traffic control devices that help to discourage fatalities.
To achieve all these benefits of speed humps, you need to make the best purchase after reading the speed hump purchasing guide to avoid wasting money. Additionally, ensure you know all features that affect the cost of speed humps.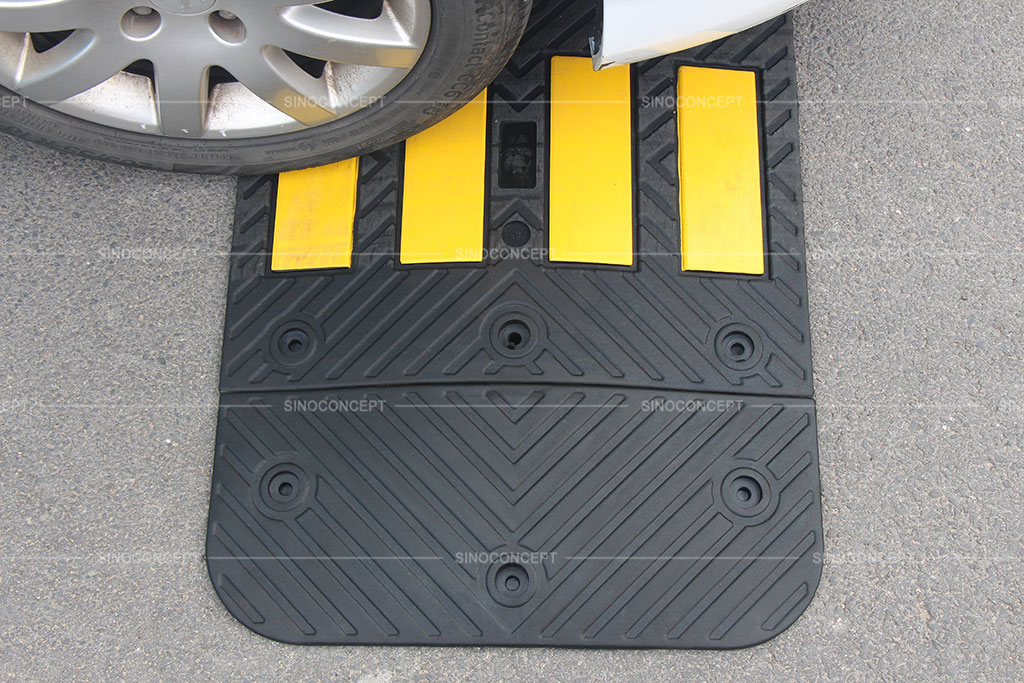 Things affecting the cost of speed humps
Speed humps come in a huge range of prices. Some cost a bit more than others, while different price tags reflect the features and qualities of the product. Your input needs to find appropriate traffic calming devices according to the budget and road conditions.
For instance, if you are unaware of the features of good speed humps, you can make the wrong purchase. Therefore, always cross-check the efficiency of speed humps with the price.
Make sure to go through these essential features that determine the cost of speed humps to understand what you can buy in your budget.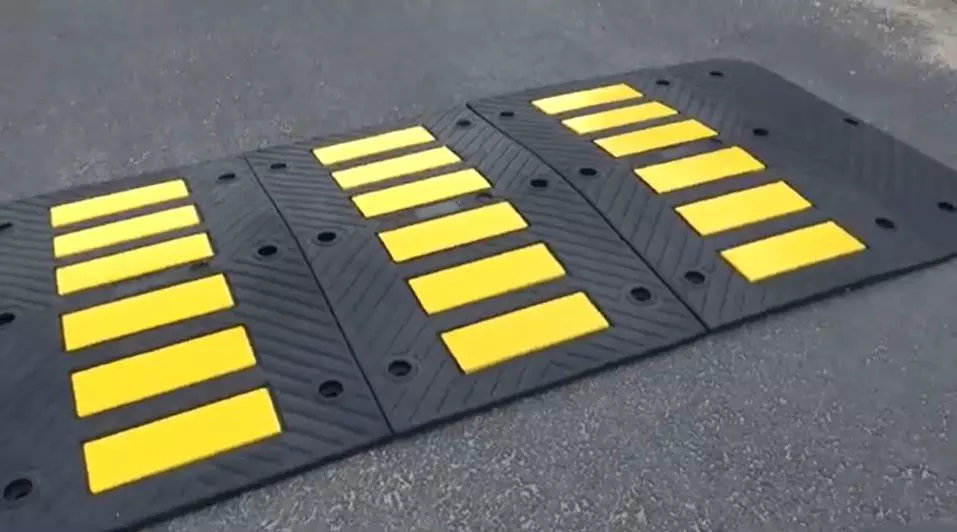 Material of speed humps is one of the primary features directly affecting their cost. Generally, speed humps are made of recycled rubber, concrete, and asphalt. Recycled plastic and metal options are also available. These speed humps serve as an obstacle or speed control alarm for overspeeding drivers to slow down.
But the strength or capability of the materials mentioned above to handle traffic varies. Concrete, plastic, or asphalt speed humps have less compression.
Bicyclists, motorists, and other vehicular traffic that hit such speed humps too quickly at an angle are more likely to cause vehicle damage. On the other hand, rubber has great compression that allows vehicles to travel smoothly without damage.
Clearly visible traffic calming measures discourage the collision of vehicles to discourage fatalities and ensure traffic management. This visibility is acquired with colours or reflective tapes on the speed humps that affect their price.
Drivers can only get the presence of clearly visible speed humps, so paying a little more for added visibility is worth it. Just be sure to go for speed humps that are permanently visible, like their colour is moulded in the manufacturing.
If you go for speed humps with a painted surface, there is no doubt that colour will wash away with the snow, water, and other environmental factors.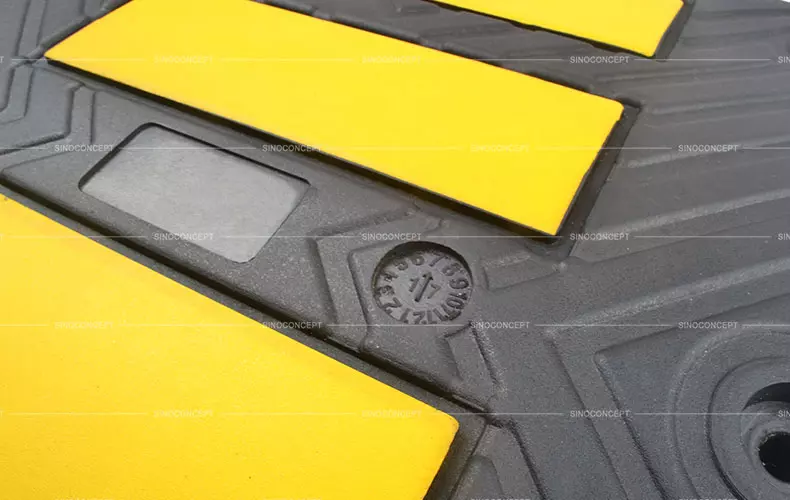 Whether looking for speed humps to control traffic in residential areas, city streets, or highways, you cannot compromise on design and quality. These two features make road safety devices a bit costly but save money in the long run.
You know roads are always busy with buses, emergency vehicles, cyclists, motorists, and ambulances. If you use poor quality, fragile or incompatible speed humps, you will get nothing but broken pieces after some time. Therefore, do not hesitate to pay a few more bucks in return for good quality.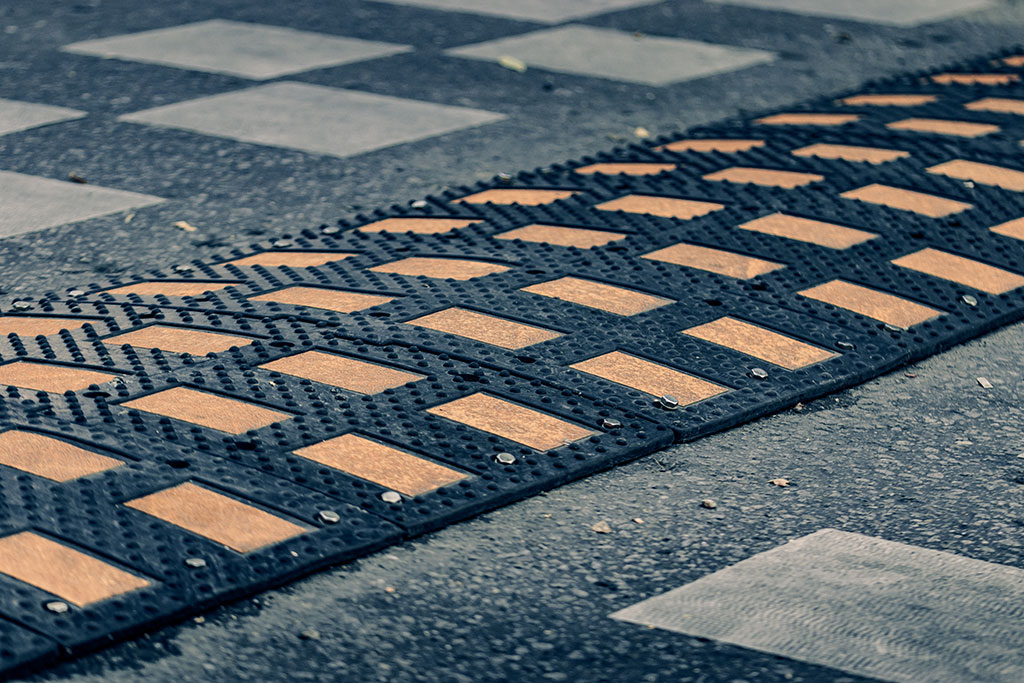 You can save speed humps from any damage, but weather conditions are not in your control. On constantly hot days, freezing nights, rain, and even storm, speed humps should be resistant enough to withstand such changing weather conditions.
The weather resistance of speed humps depends on the material you have chosen. Like plastic, it is vulnerable to heat and cold. The chances of plastic speed humps' breakage are higher than rubber speed humps.
The same applies to concrete, as water can weaken speed humps, causing early cracking. Thus, you can only achieve resilient speed humps by paying some price.
Do rubber speed humps costly?
You may claim rubber speed humps are costly in the market, but there is not much difference between rubber and other materials. Even if it makes you uncomfortable, remember all the features you will get with rubber speed humps.
On top of the advantages, rubber speed humps do not need to be replaced more often. Installing rubber speed humps allows every kind of traffic to pass without risk of damage. You can call it durability, as traffic engineers ensure proper manufacturing of speed humps to make them super strong.
Secondly, they don't mind water or moist road conditions. You can fearlessly install them on roads, streets, or wherever needed.
Road safety devices installed on the roads may cause tripping hazards, and pedestrians risk such accidents. But fortunately, rubber speed humps are free from such problems. Rubber firmly grips and does not let people fall on the road.
If you are a local resident and want a calm traffic flow with no noise, rubber speed humps are for you. These calming speed humps act as noise absorbers, giving property owners, drivers, police enforcement, and other road users a quiet area.
So, after considering all these features, you will happily pay for rubber speed humps to increase livability and get dynamic speed on the roads.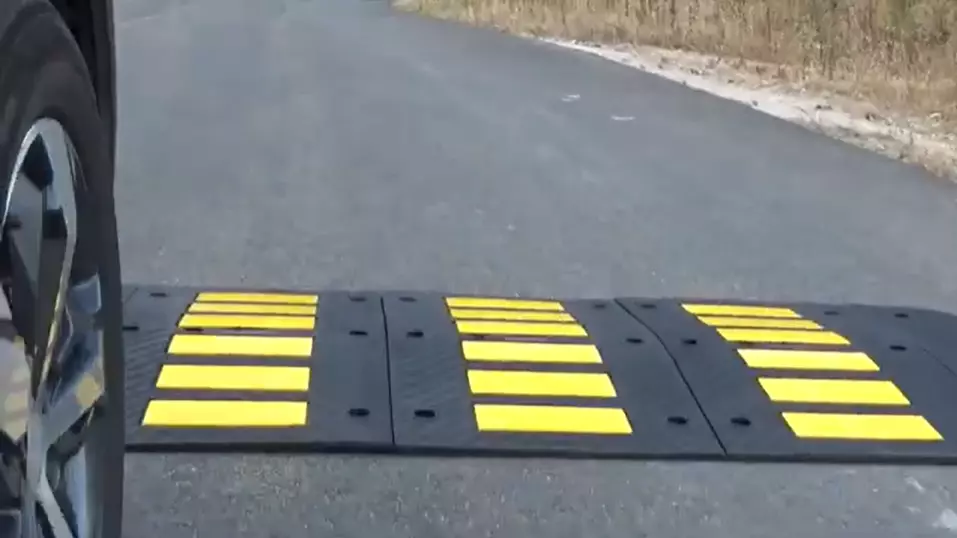 Does speed hump installation take your extra money?
If you want to install speed humps in your locality and are concerned about their installation cost, calm yourself, as it does not take much of your budget. Installing requirements vary for different speed humps, but you can take advantage of easy-to-install guidelines and do it yourself.
You will get the instructions with the speed humps kit and accessories. You need to check fixtures, bolts, end caps, and screws carefully, according to the speed humps you bought, and then fix them on a clean road.
Remember, a contractor or installation expert may need to cover a large road area with heavy-speed humps.
In addition to speed humps, do not forget to use traffic signals, speed signs, road signs, speed reduction signs, pedestrian signals, speed limit signs, warning signs, and other variable message signs for maximum road safety.
Just be sure to follow right-of-way rules and traffic laws to prevent unsafe installation. Go for traffic lanes, and use traffic control signs, traffic lights and regulatory signs to give traffic directions.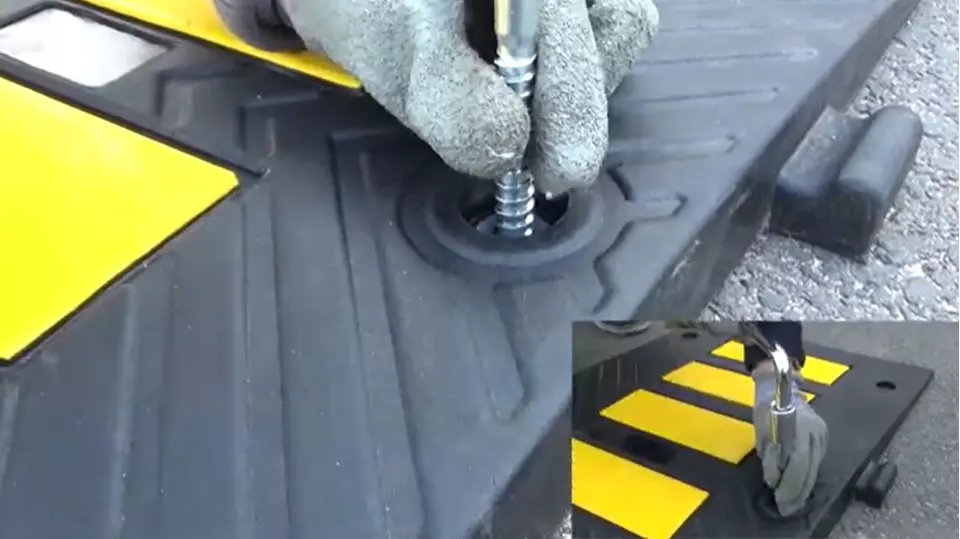 Where to find the best speed humps?
There are multiple options to buy speed humps. In this age of technology, everything is on fingerprints, and you can also order your traffic calming devices sitting anywhere in the world. Just do a little research online, find feature prices, and solve other questions.
You can also personally visit suppliers to find the best products and order after complete satisfaction. Their support team enters your traffic control plan details, asks about your requirements, and gives suggestions to meet your needs.
Whatever route you want to follow, always keep quality as your prime concern and make a final choice.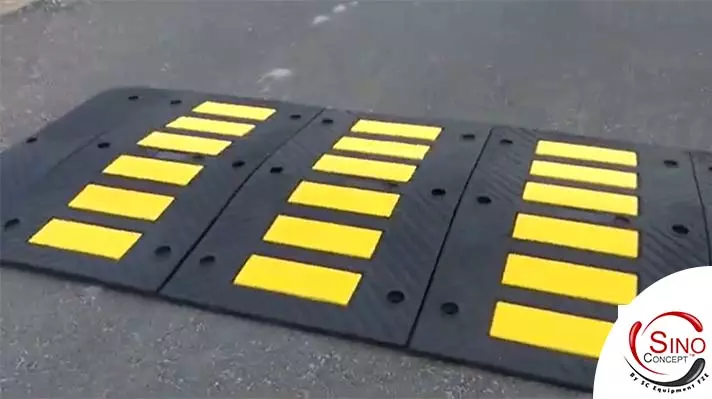 Speed humps are among the most significant road traffic safety devices that prevent hazardous accidents on uncontrolled intersections, city streets, urban areas, and similar sites.
The traffic volume is reduced with an intelligent transportation system as the raised section of speed humps slows down vehicles. The bumps on the road help speed, reduce city traffic and ensure highway safety by making it a slow zone.
The transportation department also ensures pedestrian safety with speed humps, tables, traffic cones, rumble strips, traffic barriers, wheel stops, and similar traffic calming measures.
To learn more, we advise you to refer to the following pages: