A complete guide to Sino Concept speed humps!
Speed humps are traffic calming measures designed to slow down traffic in residential or busy pedestrian areas.
These traffic control devices are installed across the road for speed reduction or placed in several humps to prevent cars from speeding before and after the hump. When cars, motorists, or bicyclists pass over the speed humps, they get bumps on the road, reminding them to be careful about speed.
Buying and installing speed humps should not be clueless; proper research should be done to finalize speed humps. We advise you to discover our speed hump purchasing guide to reach for more detailed information. Multiple speed hump suppliers are out there offering a wide range of products. So, don't get deceived and mark Sino Concept as the best for your speed humps.
Let's get into their complete range of speed humps.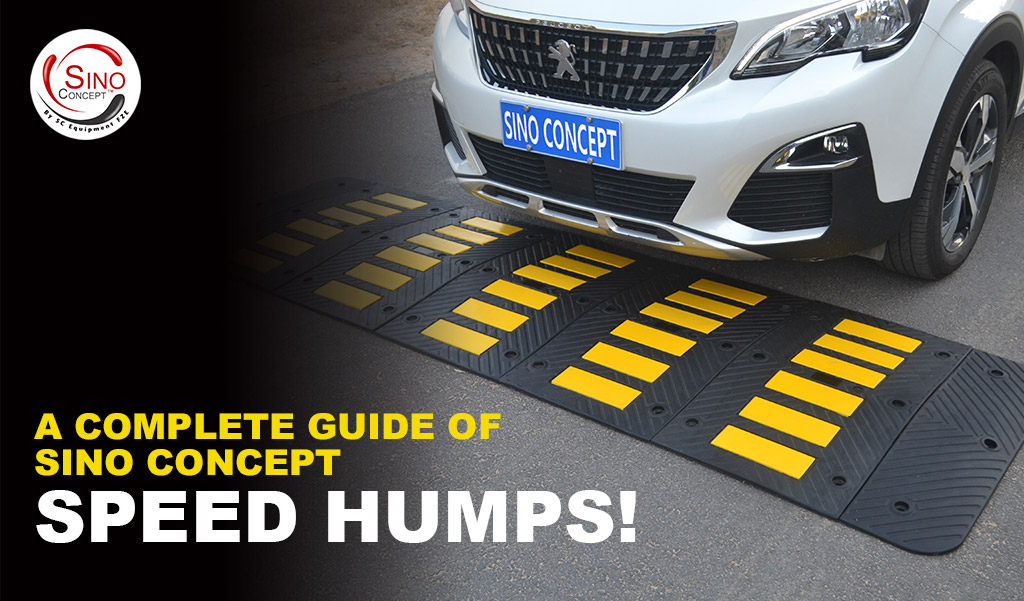 What speed humps styles are available at Sino Concept?
Sino Concept offers many traffic calming measures, including speed bumps, speed tables, speed cushions, and wheel stops.
Among all, speed humps are one of the selling products due to their increased functionality and durability. All speed hump styles' objectives, materials, and construction are the same, but the major difference arises in their dimensions and speed reduction capability.
Therefore, all speed humps are good for speed control and ensure pedestrian safety by giving the right of way to all people on the roads.
Here you can get about basic speed humps style available at Sino Concept:
One of the most widely used Sino Concept speed hump designs is 900mm or 3 feet wide, limiting vehicles' speed in different traffic lanes.
The drivers experience quite a high bump on the road and are forced to slow down regardless of their speed. High does not mean an aggressive bump because speed humps are gentle road safety devices with no abrupt round shape to give a sudden jolt.
Drivers passing over these speed humps get a dynamic speed and adjust their speed to get slow down. This design is used for private roads or near pedestrian zones to slow down vehicle traffic and slows a vehicle to a maximum speed of 30 miles per hour (mph).
The dimensions (LxWxH) of 900mm Sino Concept speed humps are:
Mid-section – 500 x 900 x 50mm
End cap – 250 x 900 x 50mm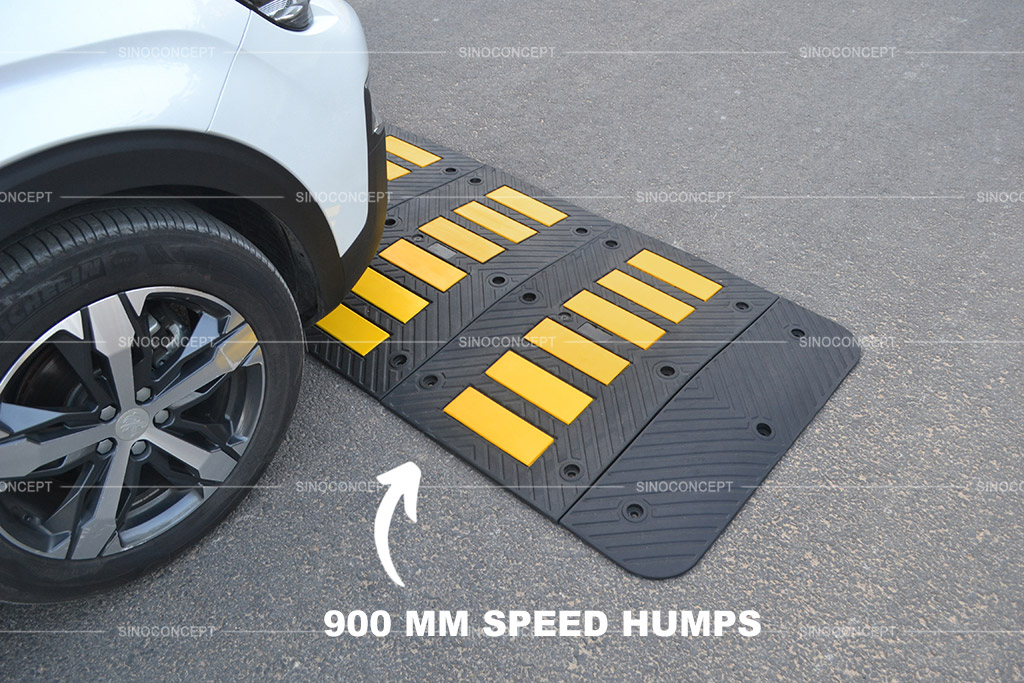 600mm or 2 feet wide speed humps can slow a vehicle to a maximum speed of 25 miles per hour and are installed on intersections, roadways, driveways, other public or private sites. They prevent drivers from colliding with pedestrians, bicyclists and even other cars.
If they collide despite speed humps, there will be less risk of damage to the cars and riders. Similarly, you can adjust the 600mm speed hump length according to your requirement. Using shorter lengths proves beneficial in city streets or narrow traffic lanes. At the same time, longer-speed humps do well in school zones and public works.
Similarly, the dimensions (LxWxH) of 600mm Sino Concept speed humps are:
Mid-section – 500 x 600 x 50mm
End cap – 250 x 600 x 50mm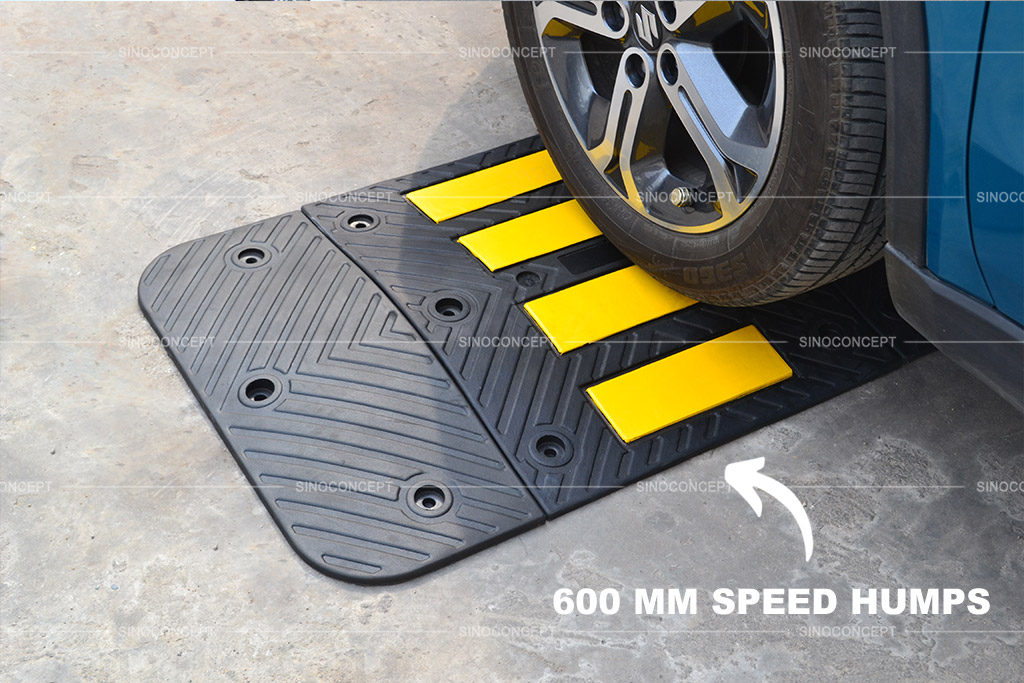 What are the main qualities of the Sino Concept speed hump?
Sinoconcept traffic-engineering department designs speed humps under strict guidelines to ensure premium quality. Transportation engineers consider road conditions and traffic laws and keep everything in mind for proper traffic management.
So, here you can find the main qualities of Sino Concept speed humps and get about their product features:
First, Sino Concept speed humps are made of recycled rubber that neither breaks nor cracks. Above all, many people underestimate rubber speed humps because of the intense rubber odour.
But thanks to the Sino Concept manufacturing team, they strictly select raw materials to ensure that speed humps do not smell inconvenient. So, Sino Concept speed humps are free from intense or uncomfortable smells.
Speed humps are resilient and durable to withstand a load of heavy traffic. Ambulances, fire trucks, and other vehicular traffic can safely pass over Sino Concept speed humps. Additionally, there is no harmful impact from harsh weather conditions like heat, cold, water and snow.
Sino Concept speed humps do not have a surface coated with paint. The yellow is moulded in the rubber during manufacturing and does not fade with time. You can use them anywhere on the road, and they will not disappoint with visibility.
Speed humps available at Sino Concept are soundproof means they do not produce any sound to annoy property owners. The raised section of speed humps facilitates traffic safety without any discomfort.
Similarly, pedestrians cannot fall over Sino Concept speed humps as they are not slippery and make a firm grip to avoid tripping accidents. This is a huge benefit for a pedestrian crossing that prevents hazardous situations.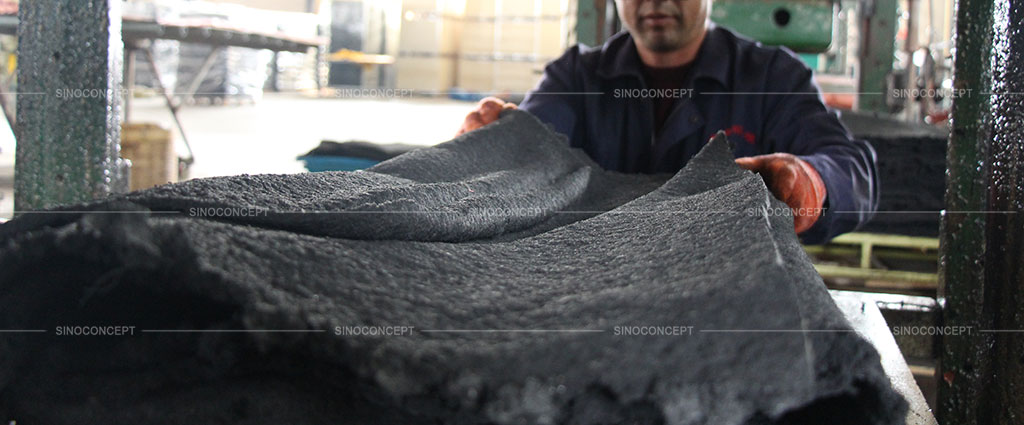 How to use Sino Concept speed humps?
Installing Sino Concept speed humps is not a big deal, as one person can easily handle their placement on the road. You receive all necessary installation accessories and kit, including screws, bolts and plastic anchors. Plus, speed humps will be in sections, the end caps and the midsections.
You need to place all parts on a clean road and interlock end caps with other sections to make a complete speed hump.
Now secure this calming traffic device to the road with the given accessories. This fixing keeps speed humps firmly held on the road and prevents collision accidents.
For added benefit, use speed limit signs, traffic signs, stop signs, signage, signposts, parking signs and warning signs to let people know about speed humps. Traffic cones, rumble strips, traffic barriers and other vertical deflections discourage overspeeding and help reduce road speed.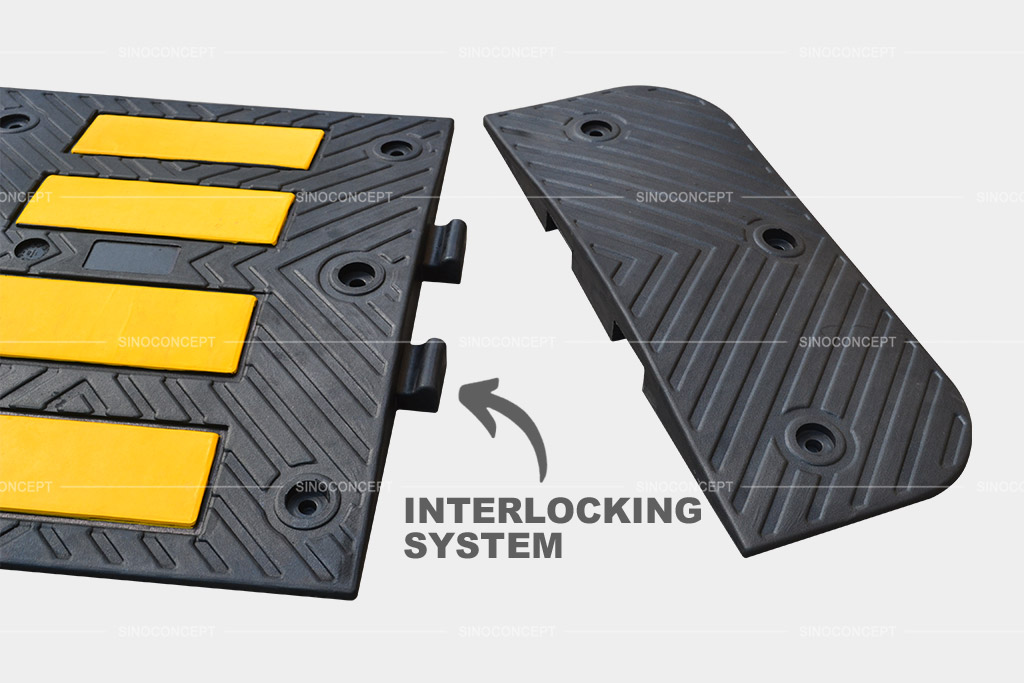 Why purchase speed humps from Sino Concept?
Sino Concept has been one of the most reliable road safety product suppliers in the road safety industry for over a decade.
Their products meet UK traffic rules and help police enforcement to control traffic. Similarly, multiple checkpoints ensure product quality before delivering products to customers.
Considerable warranty and customer support make Sino Concept one of the best suppliers. In fact, you can visit or contact their team to get a briefing or discuss your road plan. You will get all queries solved and develop trust.
There is no limitation on their use regarding Sino Concept speed humps. They are equally suitable for residential areas, city streets, parking lots, public works, school zones and other sites to make a slow zone.
So, if it is your first experience buying speed humps or other road safety products, keep Sino Concept on top of the list and must go through their products.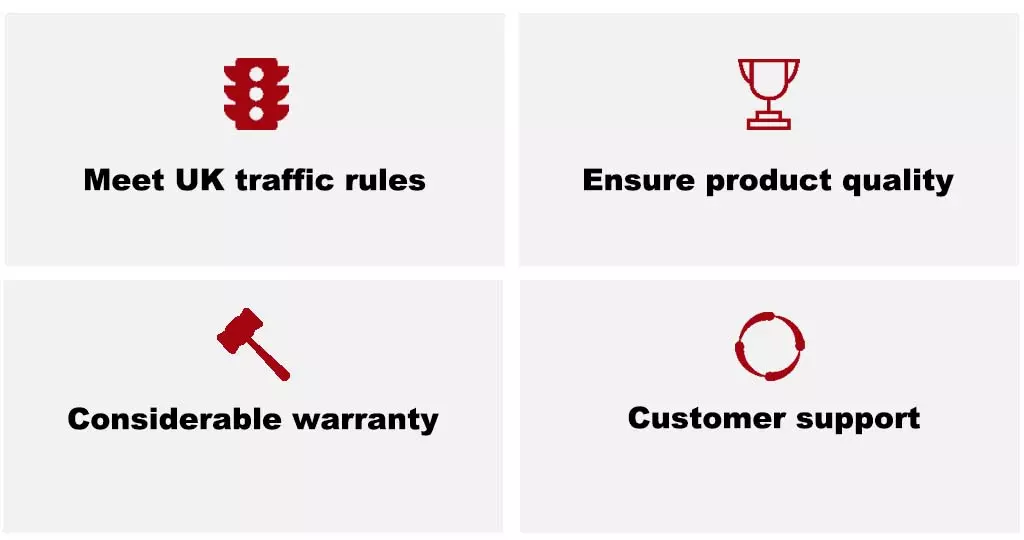 Speed humps are also called road humps, and they act as a barrier on the road for overspeeding vehicles. Drivers can overrule road signs but cannot deny speed humps under their wheels. They get forced to slow down on speed humps, and you get the purpose of their installation.
So, if you want a safe zone where pedestrians, bicyclists, motorists, buses, passenger cars, and other vehicles travel without any collision risk, just be sure to use speed humps. Plus, go for durable, visible, weather-resistant and soundproof speed humps to give road users complete safety.
To learn more, we advise you to refer to the following pages: