Get to know top speed hump suppliers!
Speed humps are traffic safety products installed on roads for controlled traffic flow and pedestrian safety. These traffic road safety devices are intended to limit the speed of vehicles with raised sections and bumps on the road.
Overspeeding vehicles passing over these speed humps get a mild jolt that serves as an alarm to slow down.
Department of Transportation also favours speed humps and similar products like speed tables, speed cushions, rumble strips and speed breakers to discourage collisions. As a result, safe driving proves to be less hazardous with minimum road accidents.
To get all these benefits, first, you need to know about the speed hump purchasing guide; then, the next step is to find top speed hump suppliers, and you don't need to go anywhere for this query.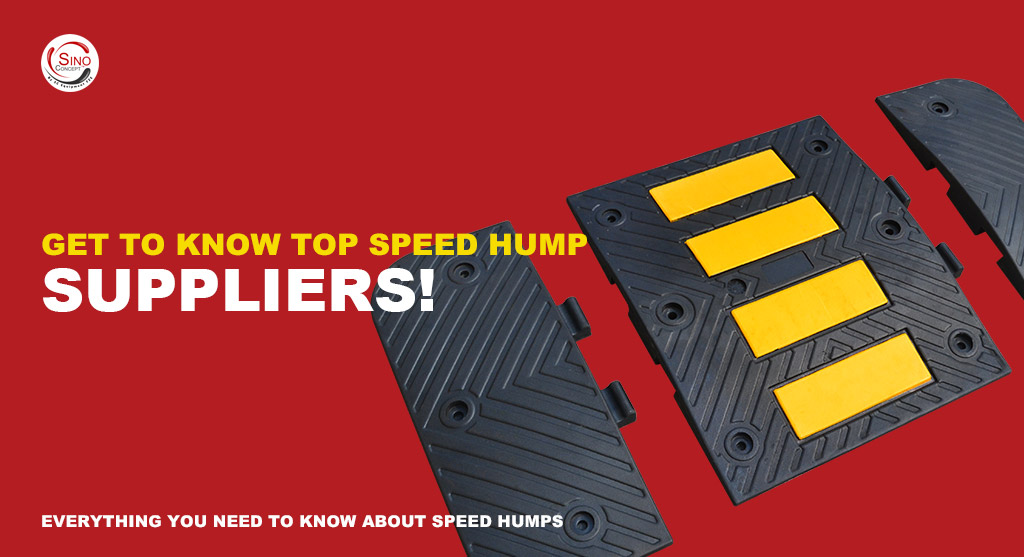 Traffic Logix speed humps
Traffic Logix speed humps do not make much traffic noise in residential or commercial areas. They are free from tripping hazards. Rubber makes a firm grip and avoids falling accidents.
Regarding the resilience of Traffic Logix speed humps, they are durable and strong enough to withstand traffic load. High-speed traffic cannot break or crack these speed humps.
There is no weather or water damage risk as rubber is a safe material to bear changing weather.
Above all, they do not get damaged during installation and removal from one side to the other because traffic engineers make these products for intelligent transportation systems and help in traffic control plans.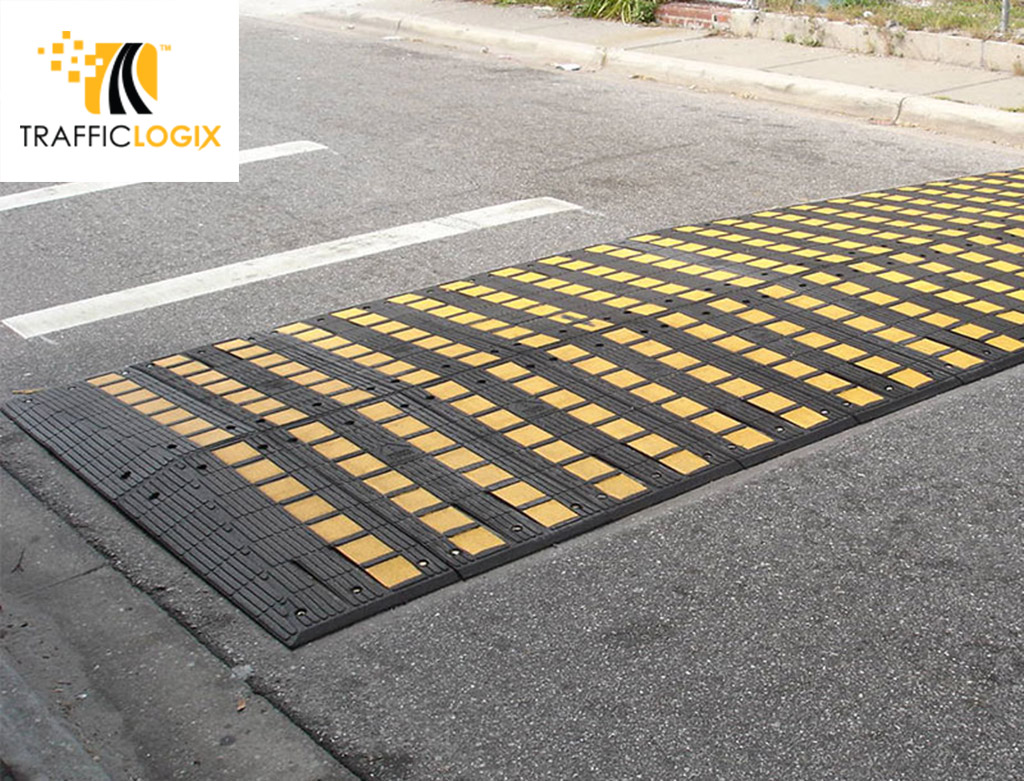 Typically, Sino Concept speed humps are of two main designs such as:
900mm speed humps design is suitable for traffic management in high-traffic areas to slow down vehicles and limit the speed to 30 miles per hour (mph).
600mm speed humps are comparatively less wide than other speed humps designs. These speed humps limit the speed of vehicles to 25 miles per hour (mph).
Regardless of designs and styles, all Sino Concept speed humps are highly durable with a chance of damage. Heavy vehicles can pass over these traffic calming measures and leave no impact.
Drivers and pedestrians can locate them on the road even in darkness, and their plus point is bright colours of Sino Concept speed humps remain intact despite all wear and tear.
But rubber does not mind such conditions and allows buses, bicyclists, motorists, and other vehicles to pass over speed humps without damage.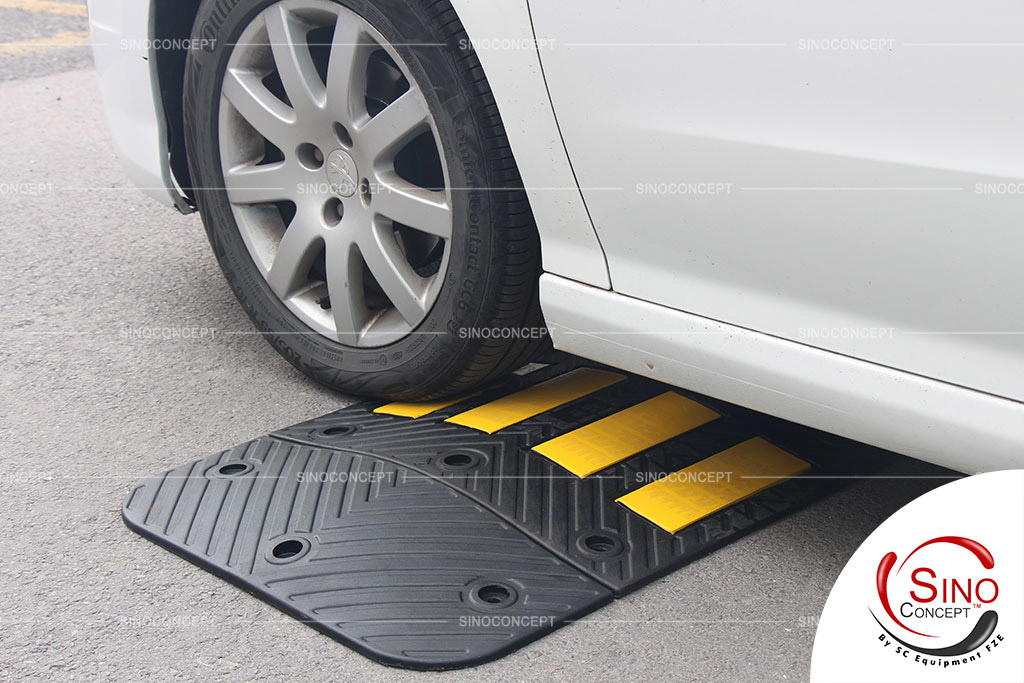 Pittman Traffic speed humps
Pittman Traffic speed humps are available in different designs that prevent speeding and collision of vehicular traffic at the roadway, crosswalk, intersection, driveway and highway.
Typically, the Pittman Traffic speed humps are made of recycled rubber, so they are durable. Cars and HGVs pass over these speed humps with no issues.
The main varieties of Pittman Traffic speed humps are:
50mm speed humps are suitable for urban areas where pedestrian safety is the main concern. You get mid-section and end-caps with each product. While the mid-section is 900mm long, 500m wide and 50mm high. On the other hand, each end cap is 900mm long, 450mm wide and 50mm high. These speed humps reduce speed to 15 miles per hour.
The other variety of Pittman Traffic speed humps is 75mm speed humps, and like the previous one, they have both sections. The length of the 75mm speed humps' mid sections is 900mm; the width is 500mm, and the height is 75mm. At the same time, end caps are 900mm long, 450mm wide and 75mm high. These speed humps help in speed reduction to approximately 10 miles per hour.
In addition, to complete speed humps packages, Pittman Traffic offers speed humps main section to interlink and extend humps on the road.
The speed humps are visible due to yellow reflective panels and a black base. You can install these speed humps even in low-light areas because drivers and pedestrians can easily locate them.
Similarly, there is no hectic installation needed. The speed humps kit includes fixings, bolts, screws, and installation-related things.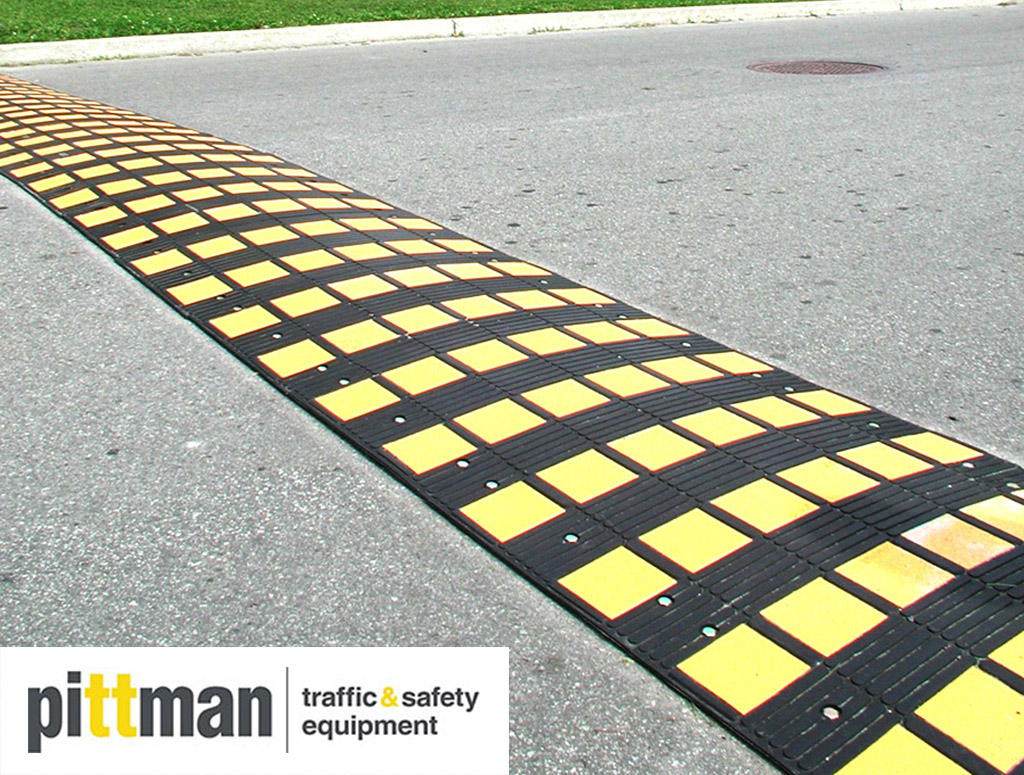 Barriers Direct speed humps
Barriers Direct road humps help reduce speed in city streets, residential areas, roadways, driveways, and other sites to slow oncoming traffic.
The property owners or traffic control authorities install these speed humps in public works, traffic lanes and uncontrolled intersections to avoid hazards and fatalities.
Here are the main qualities of Barriers to Direct speed humps:
Barriers Direct speed humps have rubber construction material and are not vulnerable to breakage or cracks.-These speed humps are tough and durable for the speed reduction of different vehicles. Passenger cars, school buses, motorists, bicyclists and even HGVs can also cross these speed humps.-You can find two heights in Barriers Direct speed hump that include 50mm or 75mm while they are 900m long and 500mm wide.
This raised section of these speed humps gives drivers discomfort on the road to slow down.
Barriers Direct speed humps are equally suitable for airports, parking lots, hospitals, public areas, entrances and exits of open car parking. Proper spacing between multiple-speed humps helps drivers to go steadily without overspeeding. Speed limit, regulatory, stop signage, and speed signs alert drivers about road conditions.
Floor fixings are also included in the Barriers Direct speed humps, and you can install them on roads as per your requirement.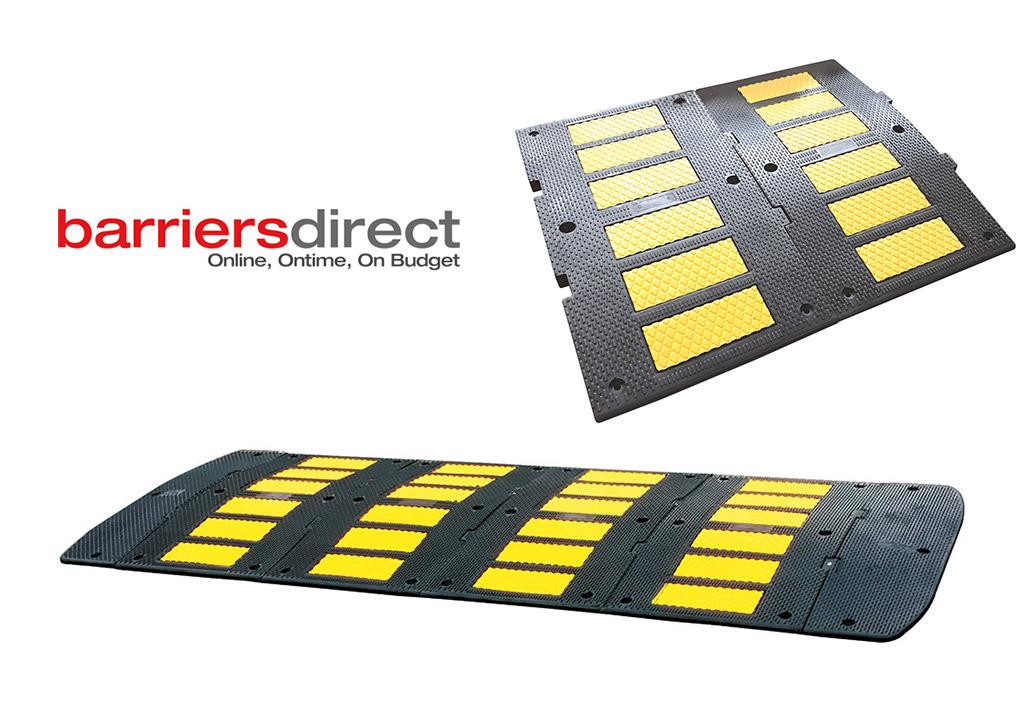 Conclusion
Speed humps are effective traffic calming measures installed on roads to reduce plenty of speed at crosswalks, parking spaces and other high-traffic areas.
The speed humps are a physical barrier for drivers and help them slow down. Traffic engineers make speed humps and other traffic control devices like speed bumps, speed cushions and rumble strips to increase the safety of road users.
So, whether you want speed humps for any large project or for personal installation in your zone, be sure to get about top-speed humps suppliers and install them at your place after approval from the city council.
Once everything is done perfectly, there will be less risk of collisions or fatalities on roadsides.
To learn more, we advise you to refer to the following pages: