A complete guide of speed hump installation!
Believe it or not, speed humps are the most common traffic calming measures out there. Walk around your neighbourhood, and you'll be surprised to spot plenty of them. These traffic control devices play a vital role in reducing speed and increasing pedestrian safety.
But did you ever wonder how these traffic control devices got planted in specific areas? If you are enthusiastic about learning about their installation method, you're at the right place to learn everything about speed humps.
In this simple guide, you'll learn about their installation procedures and methods. Without any further ado, let's get started.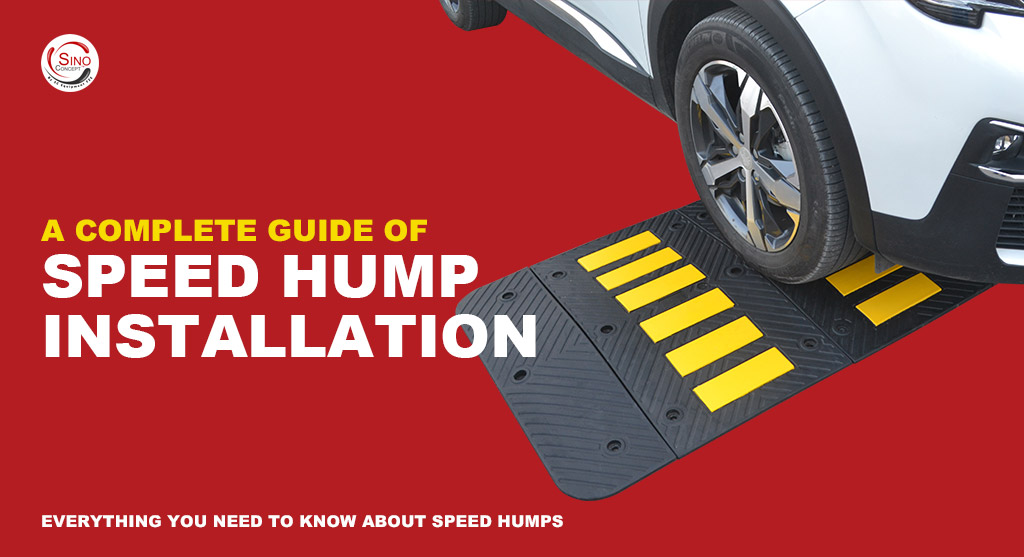 How to get a road hump installed in your neighbourhood?
Installing a road hump is not a walk in the park. You cannot just simply wake up one fine morning and decide to install the speed humps right away. If you're a property owner, there are several regulations and procedures you must go through.
Not only that, but you must also have the consent of other property owners on your street. Here's a stepwise guideline that provides a roadmap for installing speed humps.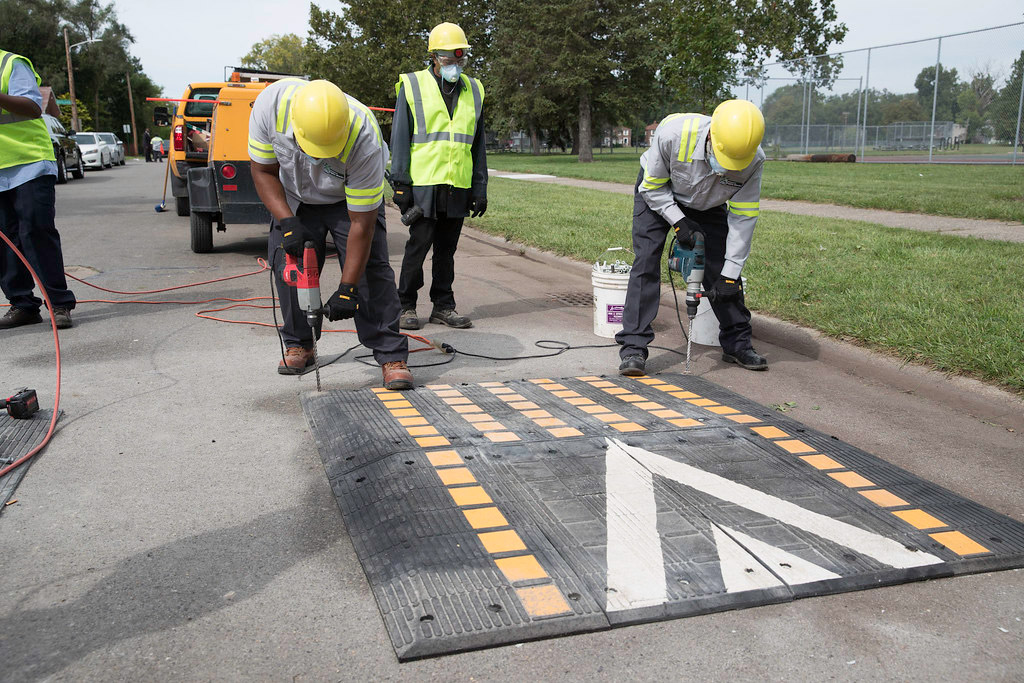 1. Gather your neighbours
If you're planning to disrupt the road design of a street, it'll affect all the members of society. Therefore, you must have the consent of your neighbours. Ask them about the potential traffic and speeding problems.
Arrange a meeting and identify solutions to rectify the traffic control problems. If your neighbours are affected by traffic issues and are interested in traffic control devices, you have the first green signal to move forward.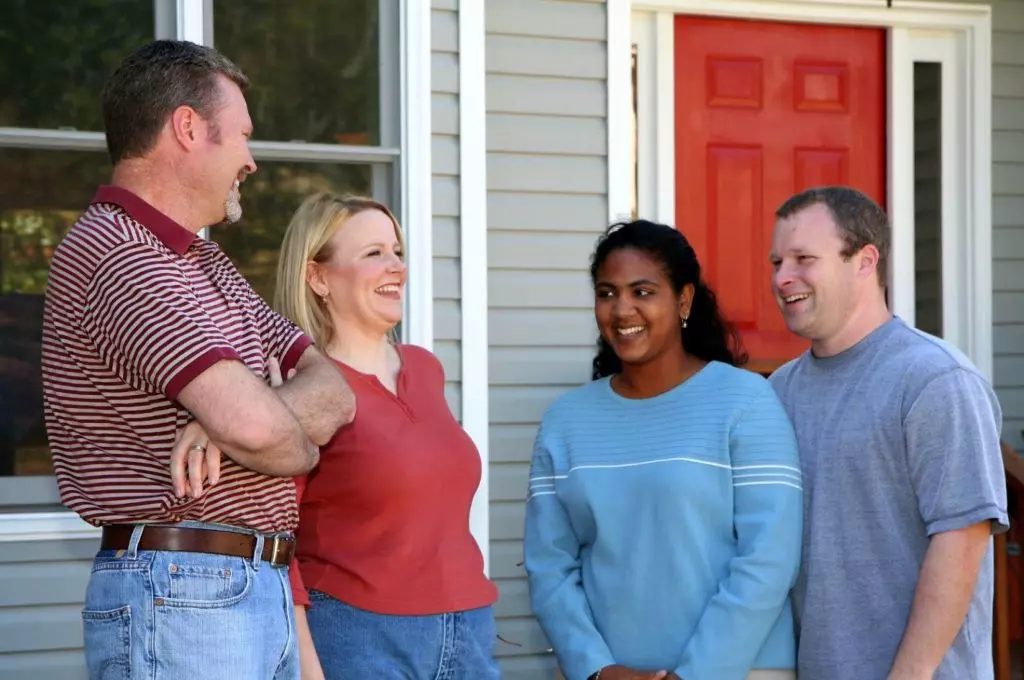 2. Know your city's procedure
Convincing your neighbours was the first step. You must identify the legal procedures for installing speed humps in your area.
The best way is to approach related organizations such as the Department of Transportation and the Federal Highway Administration. Research your area's most suitable tools and requirements by finding traffic studies.
Once you have the complete plan for installing traffic calming measures in your area, you must meet the neighbours and discuss the entire plan. Assign specific duties to each person and contact local officials to proceed with your plan.
Pitch the traffic issues you're facing in your locality to the local officials. You can use the demographic data of your area to identify the number of vulnerable people.
Furthermore, you can indicate the area segment you want to cover with traffic control devices and when most of the speeding occurs. To convince the local officials, petitions and local signatories can help bring voice to your demands.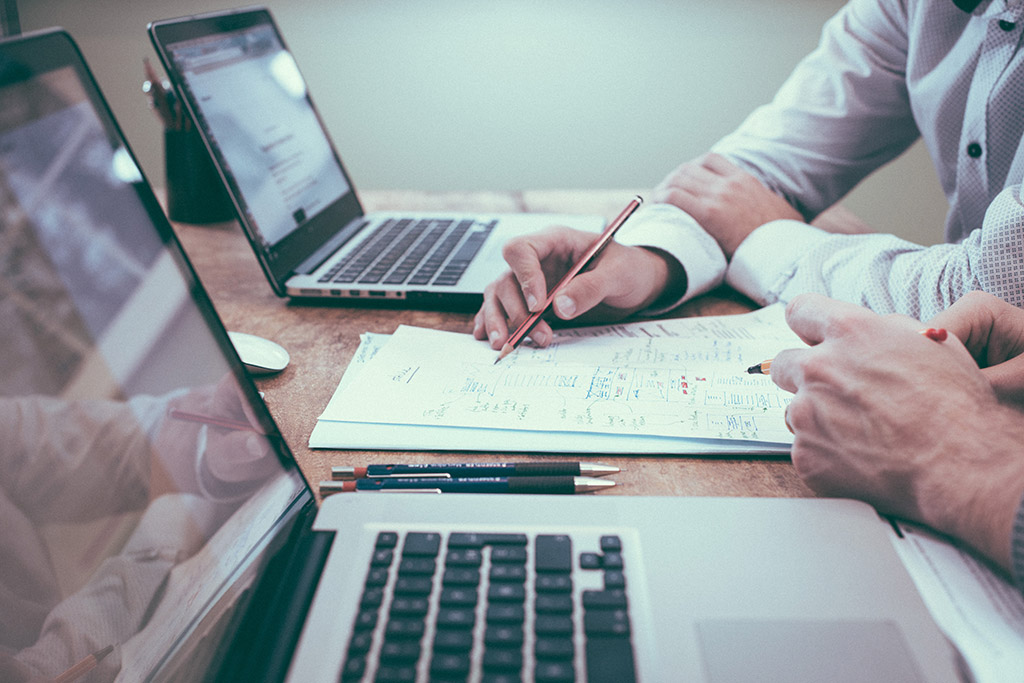 This is where you'll identify whether a speed hump perfectly answers your traffic issues. You must ensure that the road segment is local and is a relatively flat area with speed limits under 30 miles per hour.
If the conditions are met, you can file your request with all the documentation, including petitions, cover letters, and contact info. Don't forget to follow up with the related legal department if you don't hear from them within two weeks.
Contact them frequently to get a positive answer.
Factors that will affect speed hump installation!
Getting the required approval and documentation done is just one part. Some important factors can affect your quest to install speed humps. Some of them include the following:
Local officials and legal considerations
Firstly, the major part is deciding what speed hump you'll install in the area. There are many options for speed humps that differ in terms of material composition and size.
Unfortunately, each speed hump type can have a slightly different installation process. You might have to consider the labour, power, and machinery needed to install speed humps, significantly affecting the installation.
Furthermore, there are legal laws regarding speed humps. For example, speed humps must have a height ranging from 25-100 mm and at least 900 in length.
Also, you cannot install them anywhere; only places with speed limits under 30 miles per hour (mph) suit their installation.
Similarly, there can be disagreements amongst the local officials or your neighbours regarding installing speed humps. There's a high chance that local officials may turn down your request, or you may not find enough support to file a petition.
Hence, the time taken to gather all the support is a primary consideration that can massively impact the installation.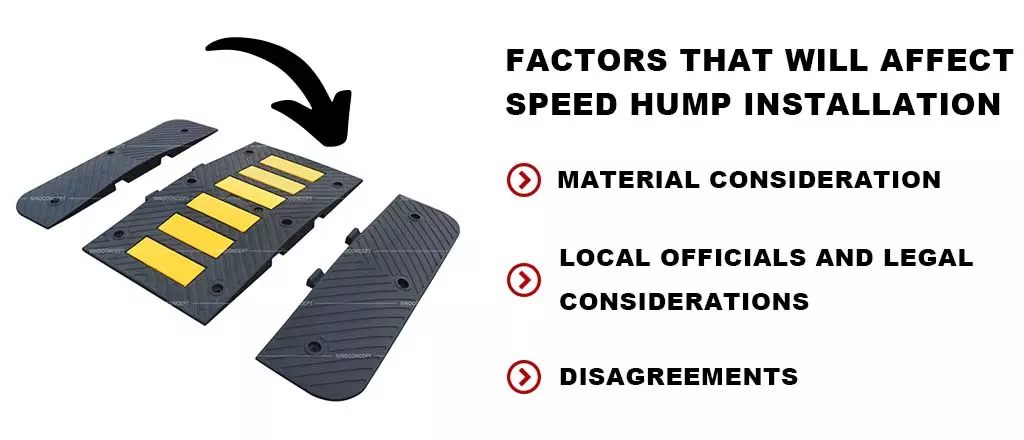 Different installation processes for speed humps of different materials
As mentioned above, speed humps of different materials can have different installation processes. There are usually four materials for speed humps, including rubber, recycled plastic, steel, and concrete.
Most of them may have a similar process for installation. Let's briefly check the installation procedure for each hump.
Rubber speed humps are among the most durable, versatile, and strong versions. They can even withstand the weight of heavy emergency vehicles, including buses, fire trucks, and ambulances.
Usually, these speed humps are available in interlocking segments design, allowing you to add as many segments as possible to reach the desired length.
Here's a little about installing them:
You'll need lag bolts for concrete surfaces or spikes for asphalt surfaces. Moreover, the crew will require a drilling machine with a 10-12 inches long drill bit and an epoxy adhesive.
Mark the area where you want to install speed humps.
Assemble all the segments on the roadway.
Use the drilling machine to create a 3.5-4 inches deep hole. You can use the existing bolted holes within the speed humps to drill.
Remove the speed humps and insert plastic shields to prevent bolts or material from moving after installation. Alternatively, epoxy can be used for the same purpose.
Place speed humps again in the same position and aligns them closely.
Pick up your sledgehammer and fasten the bolts.
The above is a simple guide for installing them. Most rubber speed humps have reflectors or reflective strips, making them ignite in dark surroundings that warn motorists about the speed limits. They are an effective way to enable motorists to drive their automobiles slowly.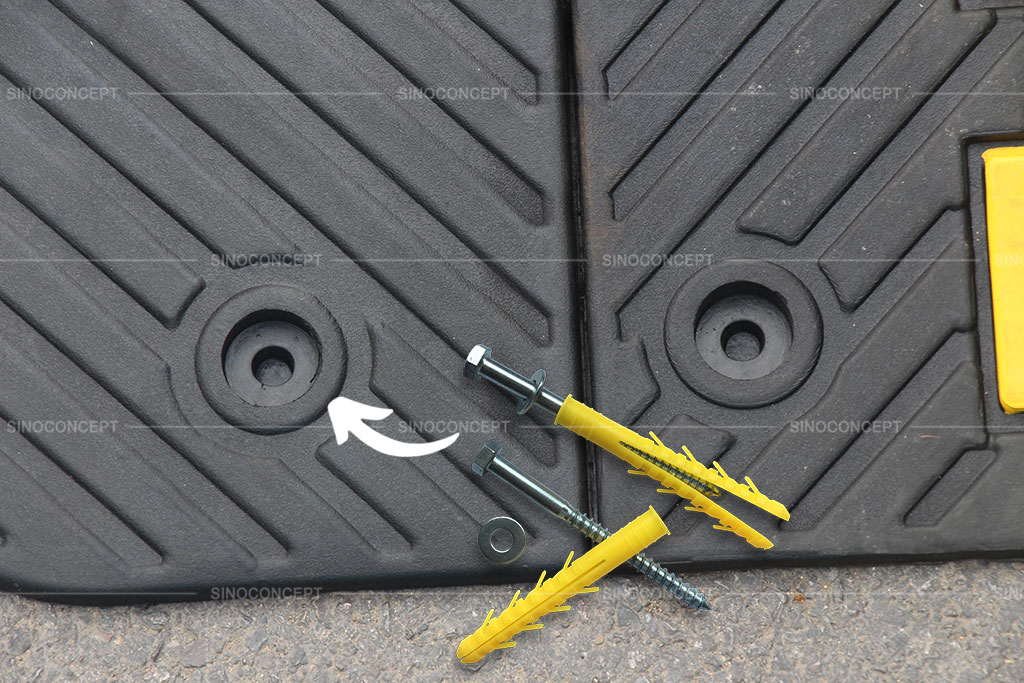 PVC recycled plastic is another cost-effective, strong material for speed humps. It has a high capacity to bear loads and is available in striking, vibrant colours. You can install it in the same way as rubber speed humps.
They are also in a modular design and require bolts for installation.
Steel is another solid material for creating road humps. It has a floor plate and 6x fixing bolts, making it indestructible and allowing it to endure the weight of heavy motor vehicles. However, the heavy surface may cause considerable vehicular damage.
They also have the same installation process as rubber and plastic speed humps. But they don't usually have end caps that can give an aesthetic finish to their body.
Here's one of the most traditional speed humps' materials. Concrete or asphalt is not like other materials. Instead, it's strong, harder, and permanent. Since it's heavier, there can be a lot of traffic noise, but they are still effective.
However, since they are permanent, they have a different installation process, which is as follows:
You'll need concrete or asphalt mix with several workers.
The crew can start by cleaning the area and marking the dimensions for the speed humps.
Create a notch around the perimeter of speed humps to pour in all the mixture.
The bumper is filled with tack oil, and the asphalt is poured over the marked areas of the speed hump.
Now, duties are assigned to each crew member. One spreads the asphalt over the speed breaker, and one rakes the asphalt while other members are involved in cleaning the area.
A seal coat is placed to give time to speed humps for healing.
The process is quite laborious and requires a lot of machinery and power. Hence, installing concrete/asphalt speed humps can be expensive.
Supporting traffic calming measures
Now you've installed all your speed humps, but still, the traffic safety of your area is incomplete. There are some supportive traffic tools you can set up to improve traffic control.
Some of the ways include:
Change the road designs by installing curbs, rumble strips, bollards, and pavement markings to discourage speeding.
Install signages and markings on the roads, such as road traffic signs, regulatory signs, speed limit signs, stop signs, and parking signs. There can even be instructional guides such as informational signs, warning signs, road markings, and traffic rules to improve road safety.
Traffic police enforcement is another excellent way. Issuing fines and speeding tickets to motorists for not following traffic control signs can help in speed reduction. Moreover, traffic circles, roundabouts, traffic cones, and crossings on the road can regulate the traffic flow and reduce congestion.
There can be public education campaigns regarding the importance of road traffic safety and instructions about traffic signals.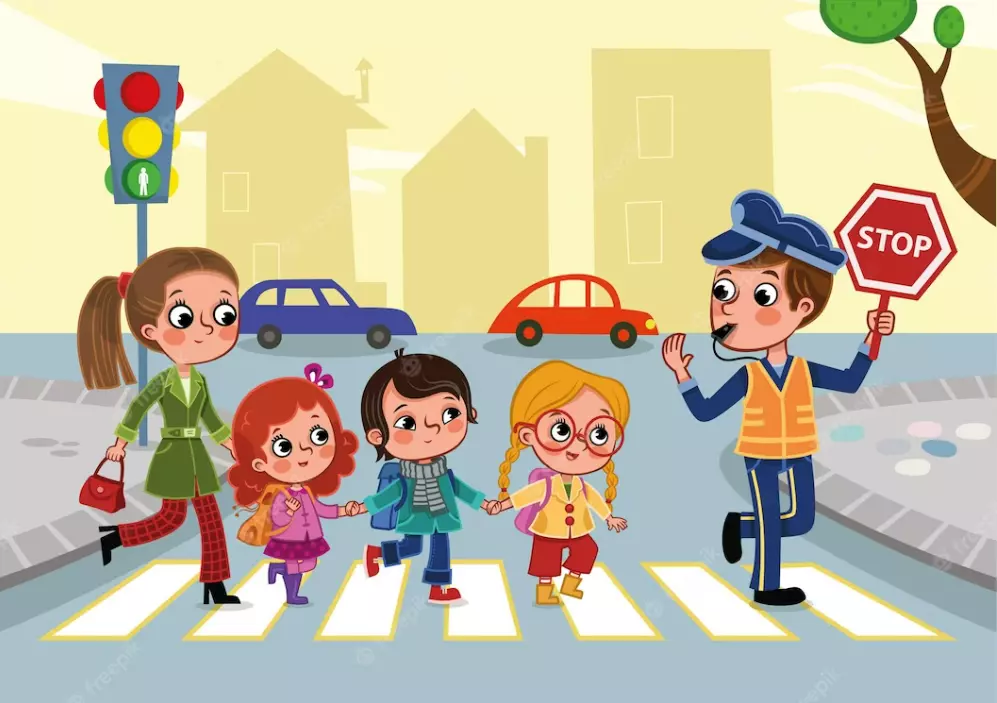 Until now, this informational guide must have helped you set up a traffic safety plan. Using the above guidelines and instructions, you can also secure your neighbourhood and prevent traffic accidents, collisions, crashes, and traffic fatalities.
Are you a property owner who's concerned about traffic safety on the city streets? Are you looking forward to improving the conditions and making your municipality safe? Well, don't worry. Sino Concept has got you covered.
We are manufacturers of high-quality traffic control devices. You can even customize your speed humps by requesting us. Browse through our massive product offerings to find the traffic-calming measures you need.
To learn more, we advise you to refer to the following pages: