Sino Concept: how did everything start?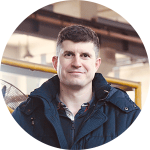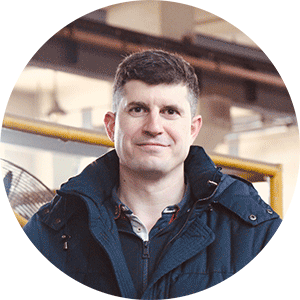 Hey, I'm Felix Bizouard, I am French and have been living in China since 2008. I opened Sino Concept in Qingdao in 2009. We have now 3 factories, where we manufacture rubber, metal and plastic products.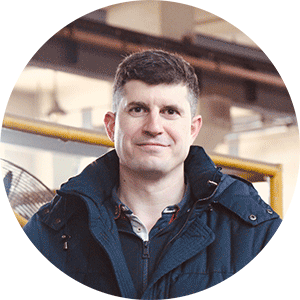 Hey, I'm Felix Bizouard, I am French and have been living in China since 2008. I opened Sino Concept in Qingdao in 2009. We have now 3 factories, where we manufacture rubber, metal and plastic products.
Our mission:
We help you to reduce your cost and import Traffic control & Parking Equipment directly from our factories in China.
Our clients:
We help companies looking to grow their business, reduce their costs by buying directly from the manufacturer. If you also want to grow your business, whether you are a manufacturer, wholesaler or online store, feel free to contact us! We export our products to more than 20 countries: 80% in Europe and 20% in the rest of the world.
When you think about importing from China, you might be concerned about the following
problems:
Quality issues or nonconformities.
Unreliable packing & damaged goods.
Communication problems & misunderstandings.
Logistics & customs clearance problems.
We have GOOD NEWS for you! The reason why we have created Sino Concept is to face all these problems!

Quality first:
By having our own 3 factories here in Qingdao, managed by both European and Chinese people, we can ensure you will get the product you are expecting. Do you want to check our quality? Don't hesitate to ask for free samples!

Reliable packing:
We pack all our products into steel racks, wooden crates or metal pallets. This guarantees safe transportation (China is very far from your place), safe unloading & easy storage in your warehouse.

Reduce your shipping costs:
You don't know how to import from China and deliver the products to your warehouse? Don't worry, our team can arrange your order from our factory to your place!

Overcome communication barriers:
We have sales offices in France, Germany and Finland, so we can easily communicate with you.
If you have any questions, feel free to send us a message below or email us at [email protected], you can also reach our French office on 0033 9 71 39 29 67.
We are always happy to help, as much as we can!
Sturdy 2-channels cable ramps on sale directly from the manufacturer
We at Sino Concept manufacture our 2-channels cable ramps to be sturdy and long-lasting even with heavy vehicle and pedestrian traffic. To ensure its resistance, we carefully select our rubber raw materials. Indeed, our light-duty two-channels cable protector withstands a weight of 5 450 kg per tyre. Thanks to its durable materials and bright yellow colour cover, it is excellent cable management equipment for:
Moreover, our two-channels cable cover has only a slight rubber odour, making it a suitable cable management solution for temporary indoor and outdoor wire protection. Choose Sino Concept as your direct rubber cable ramp supplier, and benefit from an efficient cable protection system to hide and protect wires and cables at low factory-direct prices.
If you are looking for a model of cable protector with more channels, we also manufacture 3-channels and 5-channels cable ramps. For indoor cable management solutions, we recommend our high-density polyurethane (PU) cable and lightweight and flexible PVC wire covers, especially suitable for offices, warehouses or other areas where electric wires must be kept tidy, hidden and protected.
Why choose two-channels interlocking rubber cable protectors by Sino Concept?
Purchasing wire management equipment such as cable protectors directly from a trusted manufacturer and supplier has many benefits:
Indeed, it is our main principle to offer high-resistance cable covers at low factory-direct prices without compromising quality;
To ensure its high-performance features, we carefully control each step of the manufacturing process. For example, we chose to manufacture our cable ramps of vulcanised rubber, the yellow plastic cover is made of sturdy polyethene, and the interlocking connecting parts are made of nylon (PVC);
Thanks to all these factors, we can ensure that our cable protectors are perfect for fulfilling your cable protector equipment supplies.
Besides, our 2-channels cable protector is just as solid as our 5-channels outdoor cable bridge or 3-channels cable protector. This allows a capacity to withstand repeated crossings of road users, including motorists, cyclists, trucks, cars, ambulances, forklifts, fire trucks and other vehicles.

Custom cable wire protectors and covers
Thanks to our in-house factories, we offer the possibility to purchase customised cable ramps and covers.
For example, we can adjust the colours of the cover or the rubber:
Currently, the black and yellow coloured heavy-duty cable ramp is our best-selling wire and cable guard equipment, as we manufacture 50 000 cable protectors annually.
Besides, the black cable covers are a common choice for exhibitions, trade shows, music concerts, festivals and sports events.
Thanks to the discreet look, our black cable protectors provide a stylish way to secure cables.
For further information on our numerous cable cover customisation options, please get in touch with us.

Convenient cable management with easy installation
Quick to deploy, our two-channels industrial cable ramp is a convenient way to manage, protect and hide cables. Thanks to the interlocking connection system, our sturdy 2-channels cable protector is quickly applied for the desired length and shape of your choice. After deploying the cable protectors on the ground, the cover can be opened and the cords placed inside. Indeed, the effortless installation makes our 2-channels heavy-duty cable protector ideal anywhere where cables and wires require protection.
Besides, to make the carrying convenient, we integrated a handle part in our cable protectors, allowing one person to carry two cable ramps simultaneously, making it an efficient and safe way to cover cables. So by choosing to work with Sino Concept, benefit from efficient but straightforward cable management systems that ease the arrangement of electrical wires.
In addition, we designed an integrated and resistant connection system to our cable ramps: this way, the modular cable protector parts can be easily connected. Your cable management layout will then be able to adapt perfectly to the length of your cables.

Anti-slip cable covers and protectors
To ensure especially pedestrian safety, we designed our cable ramps cover part with a reinforced anti-slip texture.
Thanks to the firm grip of the cover, our cable ramps prevent falling and slipping accidents of crossing pedestrians even in rainy weather.
We have also included in our cable ramps, four holes on the protector end parts to allow fixing on the ground and provide more stability whenever required.
However, we do not recommend to fix cable protectors on the ground since there are intended to be used punctually.
By choosing Sino Concept as your supplier of cord management equipment, benefit from a safe and secure way of protecting cables, whether for private or public use.
To enhance safety and visibility, we recommend accompanying our expandable cable ramps with warning symbols and signs.
External 2-channels cable ramps available for sale

What is new in our cable ramp design?
At Sino Concept, we strive to develop our products and consistently innovate for new things.
Indeed, we were the first to implement an integrated handle to the cable protectors.
This convenient handle allows quick installation of the cable covers for the desired area, as one person can easily carry a cable ramp in each hand.
Also, our cable ramps can be used as traffic calming speed bumps thanks to their raised top shape!
To discover further information on our external cable management systems, see our catalogue or our cable protectors and covers product pages.

Economical and low priced cable ramp supplies
By acquiring cable ramps from a manufacturer, benefit from a direct distribution chain without any additional intermediates.
This way, get reduced costs of your cable management equipment.
This also allows an in-house quality control in our factories in Qingdao, China.
Besides, if you have any special customisation inquiries regarding our cable protection and event management equipment, please get in touch with us.
We are delighted to do our best to meet your requirements.

Where use our cord protectors and wire covers?
Our cable protectors are perfectly suitable to hide and protect cables.
They can be used at several places such as:
They are also intended to be used temporarily to protect electric cables, hoses and electrical cords.
Secure delivery of cable protectors and cable ramps to Europe and worldwide
Are you either an event equipment professional or working in a construction company and looking for an efficient way to hide, protect and conceal cables and hoses at your worksite? Or are you a retailer of office cord covers, extension cords, wheel chocks, electrical boxes, tv cables, workstations, wheelchair ramps, speed bump end-caps, cable bundles, patch cords, power cords, nylon cable ties or other type cable management related accessories?
Excellent! In that case, we are sure that you would benefit from fulfilling your product range with our two-channels cable ramps.
At Sino Concept, one of our main priorities is respecting delivery deadlines and securing safe delivery to your destination. To ensure you receive the two-channels cable ramps in flawless condition, we pack them into sturdy heavy-duty metal stacking racks. Besides, thanks to our over twelve-year experience in manufacturing and importing from our rubber factories in Qingdao, China, we have the logistics know-how to meet strict transportation deadlines. So far, we have satisfied event management, construction companies, and cable protector retailer clients from various countries worldwide, especially in Europe from countries such as the United Kingdom (UK), France, Germany, Poland, Belgium, Italy, Sweden, Switzerland, etc.
Would you be interested in complementary products? We also manufacture:
Sino Concept's 2 channels cable ramp features
Our full range of Cable covers and cable protectors