Sino Concept: how did everything start?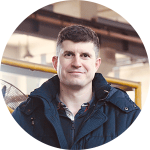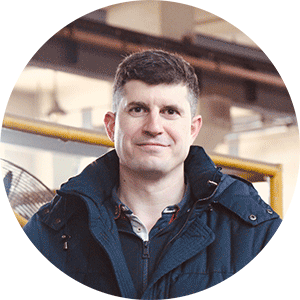 Hey, I'm Felix Bizouard, I am French and have been living in China since 2008. I opened Sino Concept in Qingdao in 2009. We have now 3 factories, where we manufacture rubber, metal and plastic products.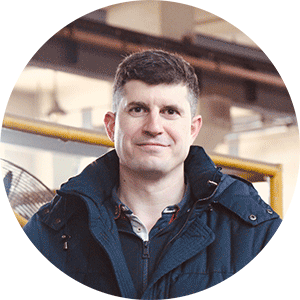 Hey, I'm Felix Bizouard, I am French and have been living in China since 2008. I opened Sino Concept in Qingdao in 2009. We have now 3 factories, where we manufacture rubber, metal and plastic products.
Our mission:
We help you to reduce your cost and import Traffic control & Parking Equipment directly from our factories in China.
Our clients:
We help companies looking to grow their business, reduce their costs by buying directly from the manufacturer. If you also want to grow your business, whether you are a manufacturer, wholesaler or online store, feel free to contact us! We export our products to more than 20 countries: 80% in Europe and 20% in the rest of the world.
When you think about importing from China, you might be concerned about the following
problems:
Quality issues or nonconformities.
Unreliable packing & damaged goods.
Communication problems & misunderstandings.
Logistics & customs clearance problems.
We have GOOD NEWS for you! The reason why we have created Sino Concept is to face all these problems!

Quality first:
By having our own 3 factories here in Qingdao, managed by both European and Chinese people, we can ensure you will get the product you are expecting. Do you want to check our quality? Don't hesitate to ask for free samples!

Reliable packing:
We pack all our products into steel racks, wooden crates or metal pallets. This guarantees safe transportation (China is very far from your place), safe unloading & easy storage in your warehouse.

Reduce your shipping costs:
You don't know how to import from China and deliver the products to your warehouse? Don't worry, our team can arrange your order from our factory to your place!

Overcome communication barriers:
We have sales offices in France, Germany and Finland, so we can easily communicate with you.
If you have any questions, feel free to send us a message below or email us at [email protected], you can also reach our French office on 0033 9 71 39 29 67.
We are always happy to help, as much as we can!
The hose protector ramp by Sino Concept
We manufacture our rubber hose ramps to protect hoses and cables on pedestrian and vehicular traffic paths.
Indeed, our heavy-duty hose protectors are ideal for any professional who wishes to secure hoses in areas such as warehouses, construction sites and high-traffic areas.
Also, our hose protectors are suitable for fire service measures and firefighter use.
Our cable ramps come with dual channels for cables up to size 70 mm and 120 mm in diameter. Moreover, our industrial cable ramp cover has convenient carrying handles to ease its application.
In addition, we attach two reflective strips on the sides to increase its visibility and unique anti-slip structure to prevent slipping and tripping hazards of pedestrian foot traffic.
Besides, you can attach as many cable ramp protectors for the desired hose management length thanks to the integrated locking mechanism. If you are looking for economical and safe pieces of cable management supplies, we at Sino Concept are delighted to be of your assistance.
Would you need cable protection equipment suitable for different applications or sizes of hoses, wires or cables? We also offer cable protectors of 2-, 3-, and 5- channels.
For indoor cable protection measures, we manufacture light-duty polyurethane a small model of cable drop over covers, a larger drop over cable protector, 1 channel floor cable covers and 3 channels floor cable covers.
Also, we do our utmost to provide suitable wire and cable management solutions since we can manufacture bespoke custom cable protection equipment. For any further information, contact our friendly sales team. We are always happy to help you!
What to know about our hose ramp protectors?

Where use rubber cable hose ramps?
Our rubber cable ramp bridges are especially suitable for construction, pedestrian zone, or other areas where cables, wires, or ducts must be protected while maintaining roadway access.
Also, our hose bridges can withstand passages of buses and HVG. Is your business related to industrial hose products, PVC hose covers, rubber hoses, cable ties, electrical cords, water hoses, cable ducts, cord covers, wheel chocks, industrial rubber ramps, hose assemblies or rubber products? In that case, we are sure that you would also benefit from our supplies of cable protection equipment.

Heavy-duty hose ramps directly from a factory
We manufacture our cable ramp protectors to be sturdy and durable under the frequent passage of heavyweight vehicles such as forklifts or fire engines. Indeed, we carefully select the rubber raw materials of our hose ramps and carry out constant quality checks throughout the manufacturing process. Our cable ramp withstands 9000 kg of weight per axle and is ideal for outdoor hose protection measures.
If you are looking for a way to obtain cable ramps at low costs, we are ready to supply you with our large stock of high-quality flexible rubber cable ramps.

The quick layout of outdoor cable protector ramps
Our cable ramps are perfect for temporary and permanent cable management applications. Indeed, our cable ramps are simple to connect for the length of your choice, thanks to their interlocking system design.
Also, our cable hose protectors have underlying carrying handles to ease their usage. The quick installation of cable ramps can be crucial in certain situations, such as emergency fire hazards. Also, our hose ramp has a gripping bottom surface that perfectly adheres to the ground for maximised stability and safety.
More advantages related to the use of our hose protectors
Do you have questions about our cable ramps, sales conditions or transportation methods? To discover more about our range of cable protection or any other product, contact us. Our dynamic and qualified team will advise you and ensure a perfectly secure hose or cable management layout.
Don't forget to check out our different models of cable protectors such as 2-channels cable covers, 3-channels cable covers, 5-channels cable covers or 1200mm cable ramp.

High-visibility and non-slip textured hose ramps
The reflective strips of our rubber hose protectors allow perfect visibility during road works, day and night.
In addition, we also manufacture our hose ramps with an anti-slip surface to secure the passages of pedestrians.
Good to know, you can use our hose ramps on both sides thanks to their reversible design. We recommend attaching "speed bump, ahead" warning symbols and signs to allow road users to slow down before crossing over the hose ramp for optimal traffic safety.

Low priced multi-purpose hose ramp: speed reducer and cable protection
Our cable and hose protector can be also used as a speed reduction device. Thanks to its high profile shape, it reduces vehicular traffic speeds while securing hoses on the ground.
Are you looking for a way to purchase heavy-duty hose bridge ramps at reduced costs? As a direct manufacturer, we offer low-cost cable ramps without any compromises on quality. Indeed, we manufacture hose ramps in our factories located in Qingdao, China. So by choosing Sino Concept, benefit from a direct supply chain with no intermediaries!

Solid packing and efficient delivery of cable protector ramps
Are you wondering how to arrange delivery and logistics to your destination? You do not have to worry: we at Sino Concept have handled logistics from our factories worldwide since 2009. For us, it is a high priority to ensure safe transportation while respecting delivery deadlines. Indeed, we pack our hose protector ramps into heavy-duty pallet collars. Moreover, we make sure to keep you updated throughout the transport.
Also, we can mix different types of products into the order container, such as speed bumps or flexible PVC cable covers.
Cable hose ramp protector product specifications
Our full range of Cable covers and cable protectors