5 facts about Grainger cable protectors!
Cable protectors are cord organisers, and wire management means to make the areas well-managed and organised. The tangled wires have more chances of tripping for increased temperature and damaging electronic devices and your property.
So, instead of messing up the wires, assemble them parallel in cord covers and lessen the hazards.
This will also transform unsightly space into a productive area. But before purchasing ramps or cable covers, you must go through these cable cover brands to make the best choice. You should also know about the given facts of Grainger cable protectors.

What are the 5 facts about Grainger cable protectors?
Grainger cable protectors are cord covers to hide or conceal wires, cords, electrical wires, home appliance wires, printer wires, and many other bundles of wires to prevent physical damage.
Broadly, the Grainger cable protectors range has these categories containing different types of cable protectors to bear foot traffic, and you will get to know about their cable protectors with the given facts:
Drop-over cable ramps are designed for general use, and they run along the ground to cover cords, patch cords, and other extension cords indoors and outdoors.
They prevent trip hazards and minimise the impact of foot traffic in homes, offices, raceways, warehouses, and entertainment events. You can use these cord covers to hide wires as a temporary or permanent wire management solution.
More specifically, Grainger drop-over covers have these wire covers to target specific needs:
Drop-over modular cable ramps offer 1, 2, and 3-channel cord covers that run parallel to the wires on the ground and make them tidy. They are made of polyurethane and have L and T-shaped connectors for customised interlocking lengths.
Lightweight drop-over cable ramps are suitable for short runs of wires, cables and hoses, and you cannot combine these cable protectors with other ramps. These yellow-coloured cable covers can also be used as speed bumps and have an asphalt mounting kit for installation.
Twisted drop-over cable ramps are articulate from side to side and can accommodate wires in the corners. You can extend the length with an interlocking design; these ramps are made of UV-resistant material.
Aluminium drop-over cable covers are designed to protect cables, hoses, electrical cords, wires, Ethernet cables, and industrial cables, as they can withstand heavy loads of carts and vehicles.
You can find 1 to 5-channel cable covers in the Grainger Lay-in cable ramps range, which can be installed at warehouses, workstations, parking lots, and construction sites.
They prevent cord damage and tripping indoors and outdoors, but be sure to purchase all components or accessories from the same brand to avoid installation issues.
These covers act as cable bridges, and the cord organiser organises and has specifications such as:
1-channel split-top ramps have narrow slits and are designed for hose or cable to keep it organised. If you have bundles of wires that remain tangled, this cable ramp is not an option for you. You can also find yellow, black or orange colours in this range.
2, 3, 4 and 5-channel hinged-cover cable ramps are designed for multiple cables and hoses with different colours plus connectors to bear heavy load per axle.
Light-duty pedestrian cable covers
Light-duty pedestrian cable covers offered by Grainger cover extension cord, electrical cord, electrical wire and work as cord organiser. They are flexible, and you can cut them for the desired length.
These floor cable concealers or floor cable protectors give a smooth surface to pedestrians and minimise tripping hazards. You can use these cord covers in offices and homes to hide wires of TV screens, cleaners and other appliances.
Remember, this range doesn't have yellow cable protectors, and you can find varieties such as:
PVC material floor covers prevent heat-shrink of network cables and protect cables with cable wraps. These covers are lightweight and easy to install. You can find beige, black, brown, grey, and yellow-coloured cord concealers.
Rubber cable floor covers are meant for pedestrian or light traffic but are unsuitable for heavy equipment. They are anti-slip and non-metallic.
Hook-and-loop floor covers are reusable and washable cable covers that can be used occasionally without adhesive.
Disposable cable covers are primarily used in hospitals and temporary cord management solutions.
ADA cable ramps gradually slope for a crossover of wheelchairs and other people with disabilities. The non-slip material ensures a cable management system for high-density wires and power cords and gives braided sleeving covers.
You can transport these cord covers as they are easily assembled without tools and reinstalled at another spot. Their weather-resistant material allows usage in industrial, commercial, and amusement spots.
Mostly, they are black and orange cable covers with blue add-ons and T-shaped connectors. So, if you want to install ADA cable ramps, you must consider their colour range.

Grainger cable and hose bridges have the only 1-channel option to protect hose lines from vehicular and foot traffic. These bridges reduce damage and maintenance costs by providing a smooth crossover with the ramp.
You can customise the length with multiple cable protectors and connect with the help of Dogbone and a modular interlocking system.
These cable protectors' covers are available only in yellow colour, and you cannot match these bridges with any blue, orange or black cable cover for a limited colour choice. These yellow cable and hose bridges can be used for construction projects, entertainment venues, sports fields, and other public areas.

How do Graingers' disposable cable protectors work?
Grainger disposable cable covers provide cable protection in hospital operating rooms, and their orange colour enhances visibility. You can dispose of these cable protectors and prevent contamination after use.
You do not need an installation procedure as their adhesive strips manage wires and cords at their places. The centre of disposable cable protectors is adhesive-free, and you can adjust cables and cords as per your requirements.
Disposable cable cover layover cords provide protection from foot traffic and reduce cable duct and cabling.
Avoid using disposable cable protectors in homes and other outdoor locations, as these areas don't have contamination risks, and you need to invest in robust cable protectors.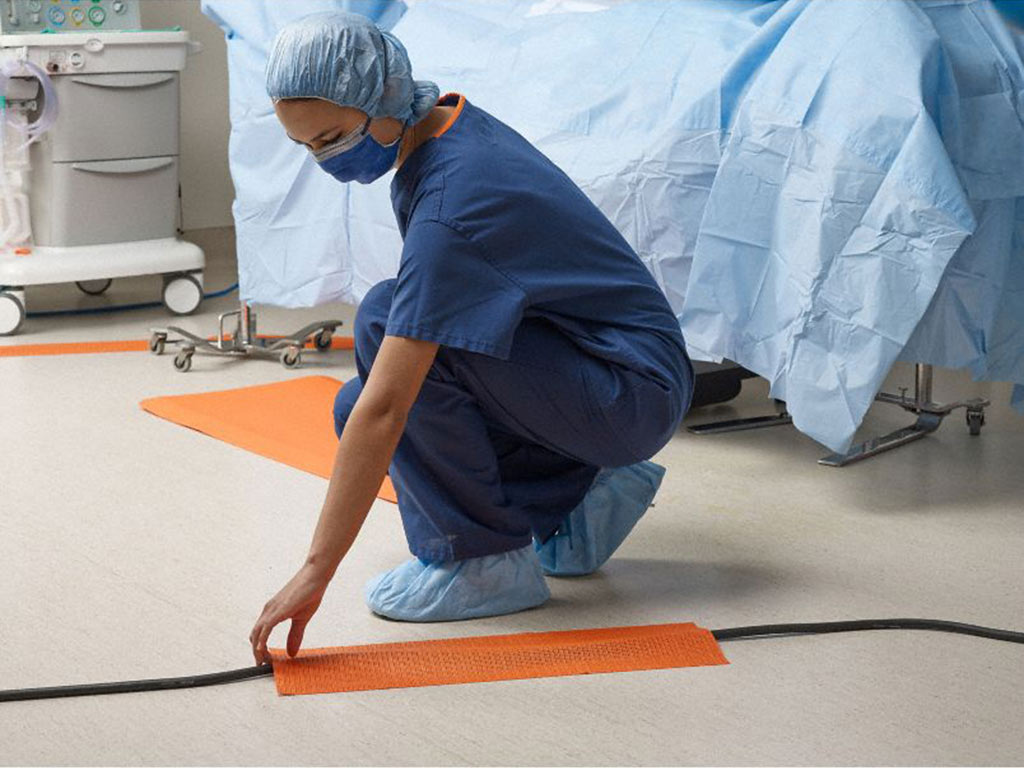 Is there any discount offer on Grainger cable protectors?
Grainger cable protectors are available in different colours, heights and widths, but there is no discount on their products.
There are tunnel options and width ranges, and we can also finalise the required colour, but all at the mentioned price.
You can only order your required product at the original price and get it in time. Although some brands give bulk discounts, this offer is not included in the Grainger cable protectors range.
So, whether you want the single or bulk product, make sure to know the price of the whole package to avoid any problems.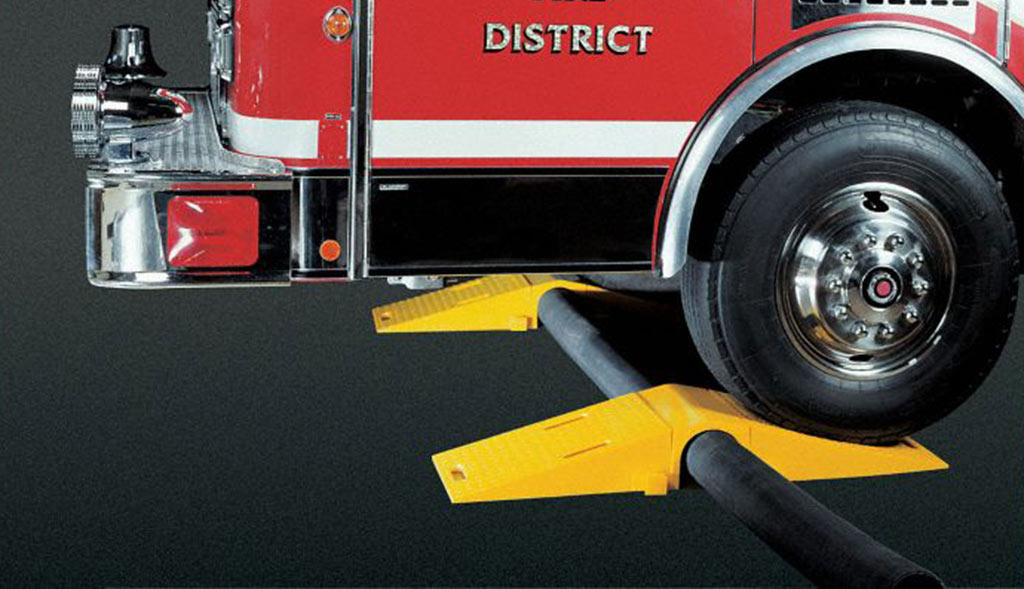 How to safely install and uninstall cable protectors?
Installation of cable protectors doesn't need countless tools, and you can do it with the help of some handy equipment.
But before starting any project, ensure all accessories, end caps, connectors, and ties are. In some cable varieties, you would also need angle joints installed in the corners.
Therefore, set the fasteners, ties, and cable trays and install any cable protector or ramp.
Similarly, you would require some tools to disassemble ramps or cable protectors for later use at another location or store.
Cable ramps or wire protectors are a great way to conceal messed-up wires in homes, offices, and industrial and construction places.
In addition to clutter, these wires have higher chances of damage due to extensive foot and vehicular traffic. But these cable covers act as a shield to conceal wires.
This helps in preventing damage by reducing physical pressure and heat shrinkage risk. Above all, wires' maintenance, repair, and replacement costs are reduced significantly. So, don't let your wires expose and give protection with the floor wire covers.
To learn more, we advise you to refer to the following pages: