5 facts about Screwfix cable protectors!
Cable protectors are cord organizers that arrange wires and cords similarly to avoid mess. There are different types of cord covers, which could be lightweight, hard and robust, or the ramps to allow passage of pedestrians and vehicles.
Similarly, you can also find varying monochromatic colours or some contrasts to manage your requirements. So, finding suitable cable covers in such a vast range may seem tiring, but the researched guide about cable cover brands can save you time and give researched solutions.
Plus, you should know about Screwfix cable protectors and find out whether it suits your needs or not.

Facts about the Screwfix cable protectors
Screwfix cable protectors are used worldwide; the brand has various product lines to hide and protect your cables. You can conceal wires, cords, electrical cords, patch cords, extension cords, and Ethernet cables in homes, offices, warehouses, workstations and other public plus commercial places.
These covers also ensure a clean and tidy space to increase your productivity in an organized area, so use wire covers indoors and outdoors to get maximum benefit.
So, before you make the decision to buy any cable protectors, you must know these facts about Screwfix cable protectors.
Screwfix cable protector varieties
Screwfix has different varieties of cord covers to meet general-purpose to heavy-duty needs, depending on the load-bearing capacity per axle. You can find floor cable covers and light-duty and heavy-duty cable protectors.
Floor cable covers are easy to install and give cable management solutions. Additionally, wires remain intact and prevent physical damage due to foot traffic.
Similarly, light-duty protectors give an anti-slip base, and you can use them indoors and outdoors. These cable protectors uncoil to lay flat and hide wires in exposed areas. The abrasion-resistant back also withstands wear and tear.
Linkable cable covers prevent accidents by concealing wires, cables, TV screens, electrical boxes, network cables and other cable ducts. You can use these linkable cable protectors in parks, amusement events, sports fields and raceways as connectors join in extending the length.
Pre-split cable protectors available in the Screwfix cable protectors range are easy to use. The tubing manages wires, cable cords, and power cords with ultra-flexibility. There are no sharp edges, and neither tool is required.
You can consider these cable protectors if you want to hide wires behind TVs or desks. But remember, this cable tidy does not give ramps and is also not useable to be installed in the foot or vehicular traffic areas. It is meant to manage wires in corners or other safer areas.
Self-closing cable covers are sliceable cable covers, and you can insert or take off wires without breaking the sleeve.
Cable protectors materials
Screwfix cable protectors are made of different materials. Some are flexible, while others are robust and sturdy. Mainly, you can find cord covers with plastic, PVC or polyurethane construction.
Primarily, light-duty, medium and heavy-duty cable covers are made of PVC. This construction allows wires to remain well-organized and act as cord organizers. This material can bear foot traffic, so PVC-constructed cord covers can be installed outdoors.
Plastic or polyester construction of cable protectors does not have extreme weight-bearing capacity and is used as a protective sheath to keep loose wires. You can also cut or trim the most flexible plastic-made covers to adjust their length as per your requirement.
Similarly, polyurethane is sturdy and prevents bundles of wires from tripping.
Screwfix cable protector colours
The whole range of Screwfix cable covers is not of the same colour. You can see black, grey or white cable covers and other cable tidy accessories.
Generally, light to heavy-duty cable protectors are made of robust black material, and some are grey. You will also see some cord covers in black with yellow stripes to make them visible.
On the other hand, many flexible and self-closing cable covers plus tidy cable units are of white colours. You can coordinate colours with installed protectors but not customize any range.
Flexible cable protectors
Flexible cable covers or protectors in the Screwfix product range are loose spiral sheaths or self-closing flexible cable covers. You can shorten their length and use them indoors and outdoors.
There is a sleeve to insert or remove the cables, and there is no need to cut them. There are no sharp angles, no need for hardware connectors, and it can be used in corners and nooks.
These flexible cord covers are made of polyester; you can wash them if you feel they are dirty and make the space unsightly. Remember, these cable covers must be washed at a temperature of up to 60°C.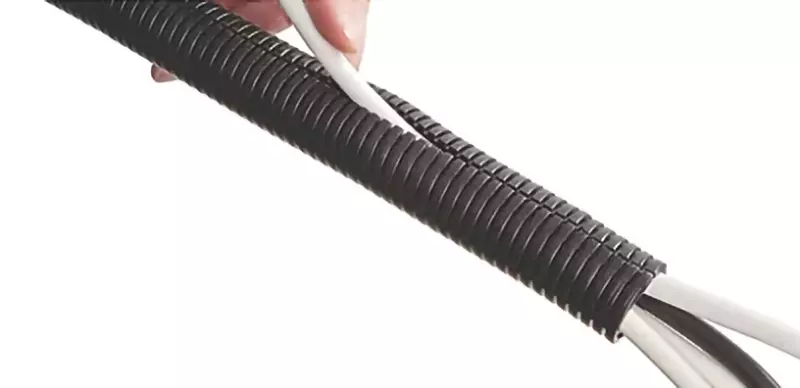 Screwfix protectors price
Screwfix wire and cable protectors are of varying prices, and you can find them for less or more than £25 ranges. These reusable, non-metallic cable covers add to the protection system of the devices and your property to prevent the risk of heat-shrink hazards.
Therefore, whatever brand you choose for any cable protector, don't run for low prices. Always consider the material and ensure it is ideal for your need to give protection; if it suits your needs, it will be an investment to save on repair, maintenance and replacement costs of cabling.
Why is it necessary to use cable organizers?
Cable organizers or cable protectors keep your workplace clean and tidy. As messed up wires make the space cluttered and reduce your productivity.
A considerable advantage of cord covers is the prevention of trip hazards as electrical wires of cleaners, printers, industrial cables, and any other electrical cords flow current that can heat wires.
If the wires remain tangled, the temperature of jumbled up wires increases, leading to tripping or fire, if severe.
Therefore, if you have nicely organized cables in the covers, there will be no risk of heating, and you will be saved from significant losses.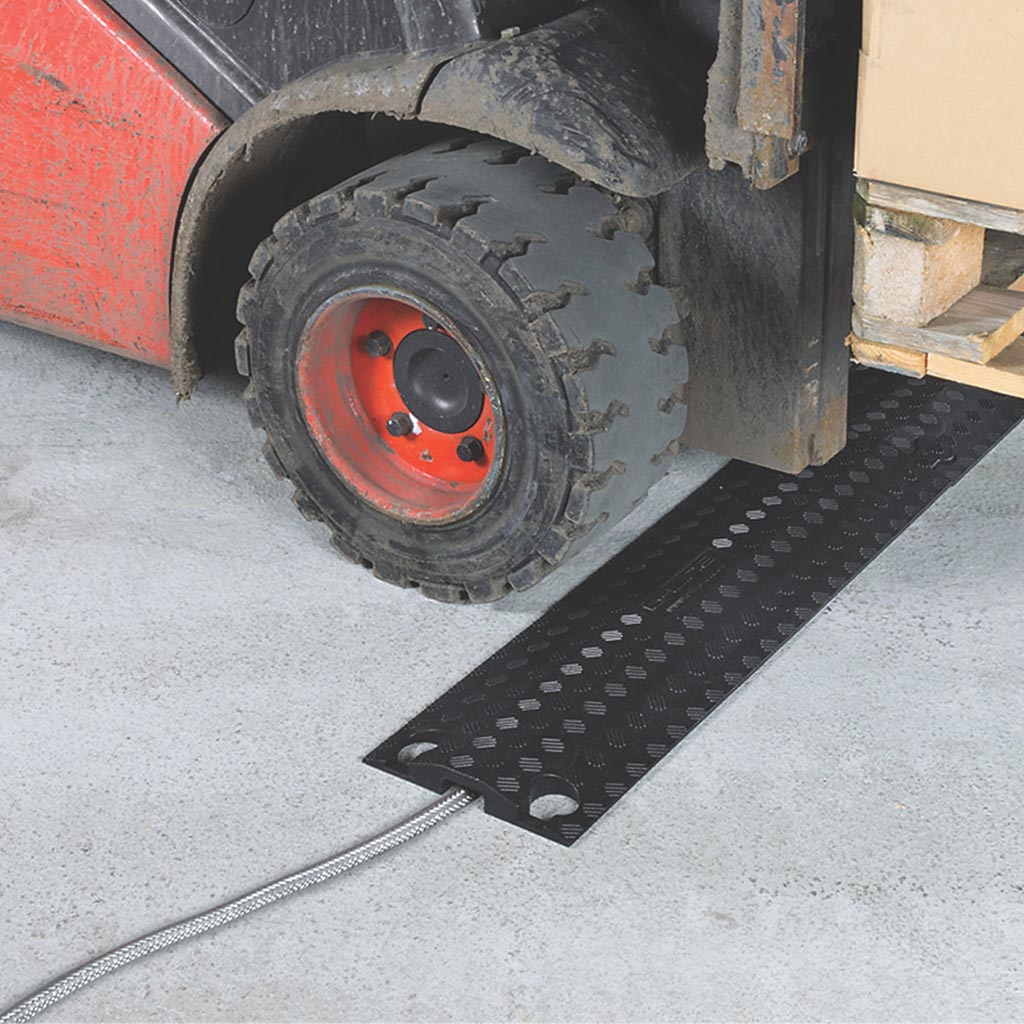 Where to use cable protectors?
You can use cable covers anywhere you have wirings or cables. It could be in your indoor space, such as electrical kitchen equipment, TV, computer, speakers or any home appliance cord.
Similarly, if exposed wires are in your driveway, road or street, you can install cord covers to lower cord damage due to traffic.
Just like homes and roads, industries, construction areas, and offices also have bundles of wires in pathways to the workers and heavy equipment, leaving uncovered damaged cords and the workforce.
Therefore, use cord covers to save electrical devices and the people working around them.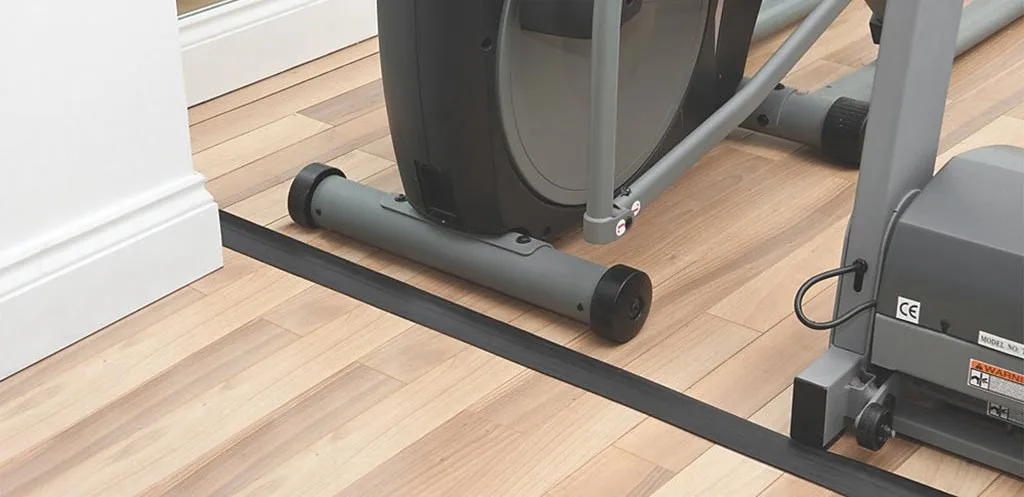 How to safely store cable protectors to avoid damage?
Cable protectors are durable and sturdy cord covers you can use or store per your requirements.
If you installed these cable covers as a temporary cord management solution, store them correctly, as the cover damage indirectly harms wires.
So, when you have used them, carefully uninstall them with the tools used in their installation. Don't try to pull or push hard, as it may break the connectors.
When uninstalled, ensure they are correctly dry; if they have moisture for any reason, clean and dry properly, wrap them in an envelope and store them in a safer area of your home.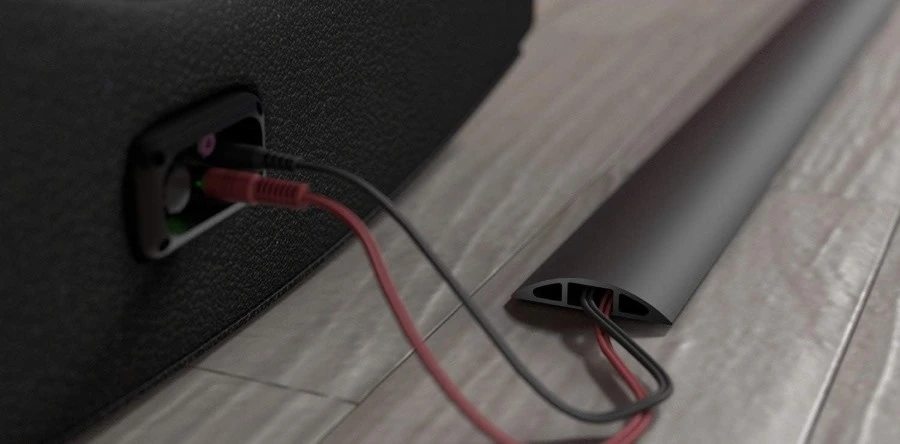 Cord covers, or cable protectors are significant devices to reduce accidents and prevent trip hazards. If you let wires, hoses, and cable lines on the roads or high-traffic areas, the wires will get cut and damage pedestrians.
At the same time, damaged wires risk the devices and can trip wiring.
So, if you want to save your asset from fire or trip accidents, you must cover your wires in non-conducting wire covers. These covers seal wires inside the channel and do not heat up with the passage of time.
To learn more, we advise you to refer to the following pages: