Top range of Checkers cable protectors
Cable protectors or ramps are wire concealing and cable organising devices that make unsightly workplaces, warehouses and other indoor and outdoor areas an organised area. This aids the protection system in hiding and protecting cables to minimise the risk of appliance heat shrink and tripping.
The custom cable covers also act as flame retardants, preventing cord damage and trip hazards.
If you also want to ensure next-level protection for your devices, the property must carefully assemble electrical wires, Ethernet cables, and high-load cables with the best cable cover brands.
These brands offer various kinds of products, such as you can see the top range of Checkers cable protectors mentioned below.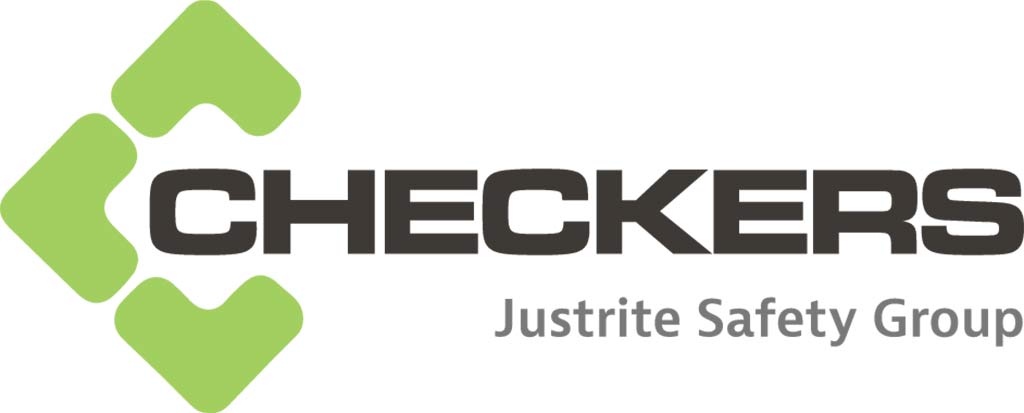 A brief guide to Yellow Jacket cable protector
Yellow Jacket cable covers are a series of Checkers cable protectors in which 5-channel, 4-channel and 3-channel heavy-duty cable covers are included. Modular interlocking design allows them to be used in high-traffic areas such as industries, warehouses, and raceways.
One person can install the product, and no heavy tools are required. The hinged lids protect electrical cords, patch cords, network cables, wires and cables and many other heavy-duty cables. Similarly, the base bears high traffic flow.
Plus, the advanced modular system of ramp kits and rails makes the crossing easier with visible straps. The kits include main yellow ramps and contrasting coloured side ramps, along with different accessories. These AMS cable covers and ramps provide anti-slip with braided sleeving for pedestrians and vehicles.
Loading carts and wheelchairs become convenient on these ramps with the gradual slope. The yellow jacket cable protectors also include dog bone connectors and other accessories, end caps, left and right turns, splits, or joint cable turns.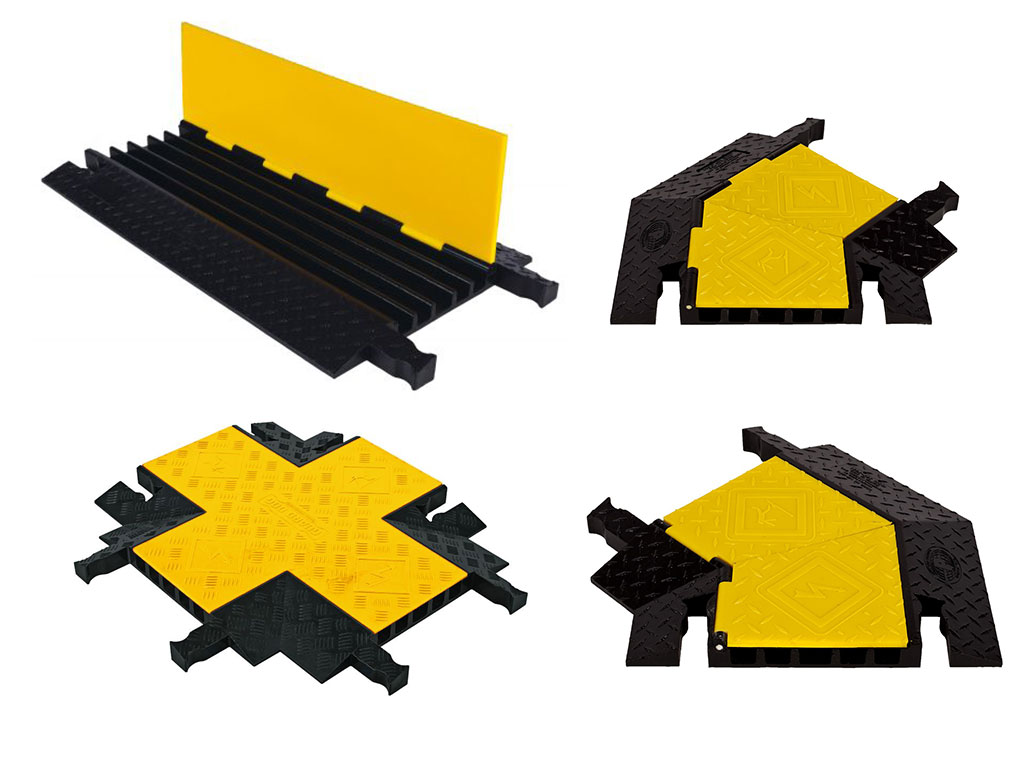 Benefits of Checkers Firefly cable protectors
Firefly cable protectors are illuminated cable covers with built-in LED lights to protect electrical cords, electrical extension cords, wires and cables, electrical boxes, label printers and TV screens, plus speaker cables.
You can get the benefit of Checkers Firefly cable protectors such as:
Illuminated Firefly cable covers are battery-powered to enhance visibility in low-light areas.
High-visibility lid colours are available; you can match them with installed cable protectors.
If you want to choose LED light colours as you wish, you have only two options: red or blue.
Cable protector lights can be turned ON and OFF as needed. For example, turn the lights ON in dark or low light conditions and turn them OFF in daylight.
Extending the length of the cable protectors is possible with interlocking dog bone connectors.
Firefly cable protectors withstand varying weather conditions and are made of polyurethane.
Remember, the Firefly cable protectors range has only 5-channel cable protectors, and you cannot get 1, 2, 3 or 4-channel cable covers in this product range.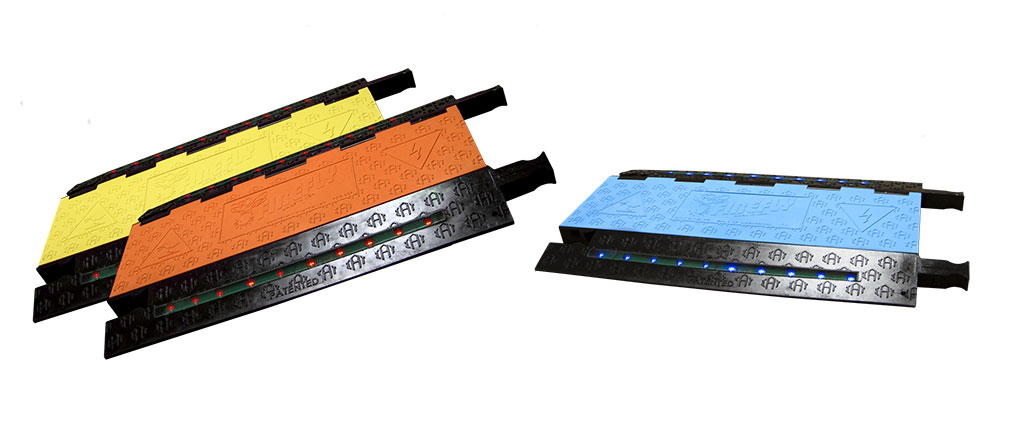 Get to know Guard Dog cable protectors
Guard Dog cable protectors of Checkers are designed to meet general-purpose needs with 5-channel to low-profile cable covers.
This range includes cable protectors with hinged lid covers that allow safe crossing for pedestrians and vehicles. You can use these covers in parks, entertainment events, and public and commercial locations to hide and conceal wires.
You can use these cable covers as temporary or permanent cable management solutions and enhance protection by increasing their length with a modular interlocking system.
Cable protector bridges and flat edge general-purpose Guard Dog cable protectors are also used at high foot traffic and vehicular traffic locations to minimise cord damage and prevent trip hazards.
You can also find 5, 3, 2, and 1-channel cable covers in low profile Guard Dog cable protectors range and are well-suited for pedestrian traffic but can also manage heavy equipment load.
Various accessibility ramps and rail kits allow the small wheel and wheelchair crossing to be easy. Orange, blue, yellow and black colour covers are most common in Checkers cable protector varieties.
Guard Dog cable covers are made of polyurethane and are mainly designed for general-purpose use. They can also withstand some heavy loads for their weight-bearing capacity, but try to consider other ranges used at mines or other sites that need extremely heavyweight capacity per axle.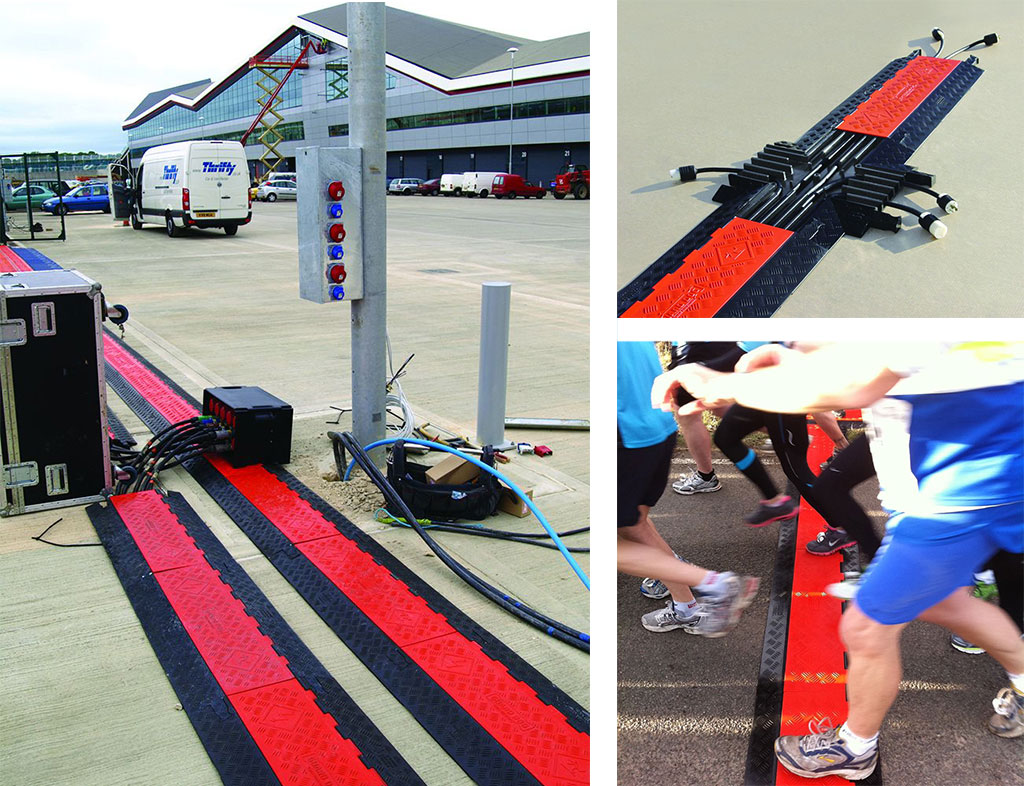 What is the Diamondback hose bridge system?
The Diamondback hose bridge system is designed for a single hose arrangement and has a 1-channel customisable bridge system. You can create a custom bridge system of 3, 3.5, 4.5 and 6.5-inch tunnels. This system protects cables and hose lines up to 10 inches in diameter, creating a pathway for vehicular passage.
This hose bridge system has a modular interlocking system that is mainly intended for temporary installations, but it is not mandatory. It entirely depends on your requirements and needs. It reduces physical pressure and impact on hose lines.
At the same time, easy installation can help to save maintenance and repair costs.
Although the Diamondback hose bridge system has polyurethane construction, vehicles crossing this bridge system must have clearance greater than bridge height. Additionally, the hose bridge system is only for vehicles with rubber tires, so don't use equipment with metal tracks.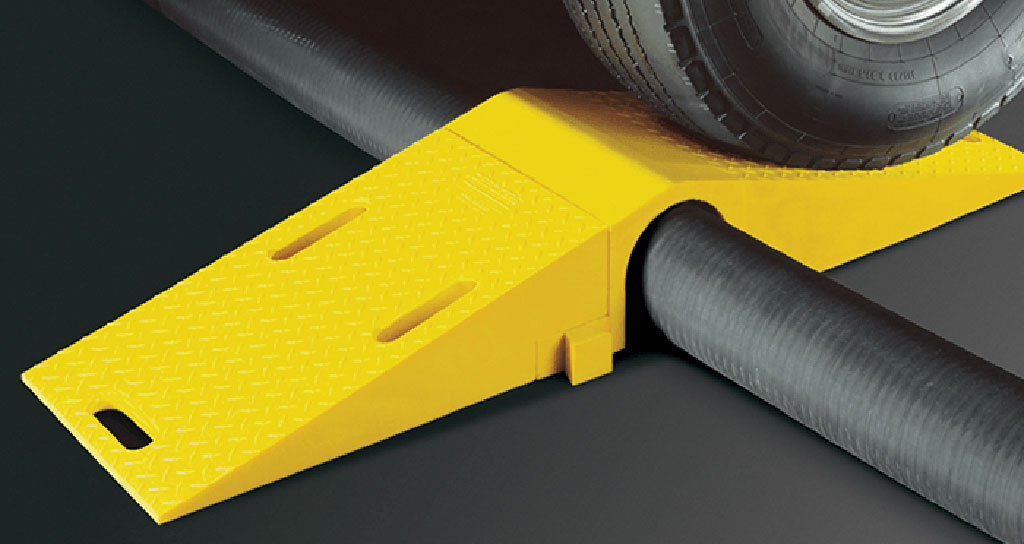 Facts about Checkers Linebacker cable protectors
Checkers Linebacker cable protectors are robust cable covers and are mainly designed for heavy-duty equipment.
You can get more about Linebacker cable protectors such as:
You can get 1, 2, 3, 4, and 5-channel heavy-duty to general-purpose Linebacker cable protectors with customised lengths and colours.
The construction material of Linebacker cable protectors is polyurethane, which is UV-stabilized.
You can increase the length of these cable protectors using different types of connectors and accessories, such as left-right turns, end caps, and various joint aid installations.
Customising the length and colours of the cord covers is possible, and you can simultaneously run cables on ramps or bridges to avoid damage.
These channels are easy to install, deploy, transport and store as per your needs.
Modular interlocking systems and T-connectors facilitate the crossing of heavy equipment.
You can mainly use Linebacker cable protectors for military purposes, mining, warehouses, construction, oil and gas projects and other areas with more traffic flow and more significant load per axle. But for general purposes, models can also be used indoors and outdoors to conceal and manage power cords, home cables and wires.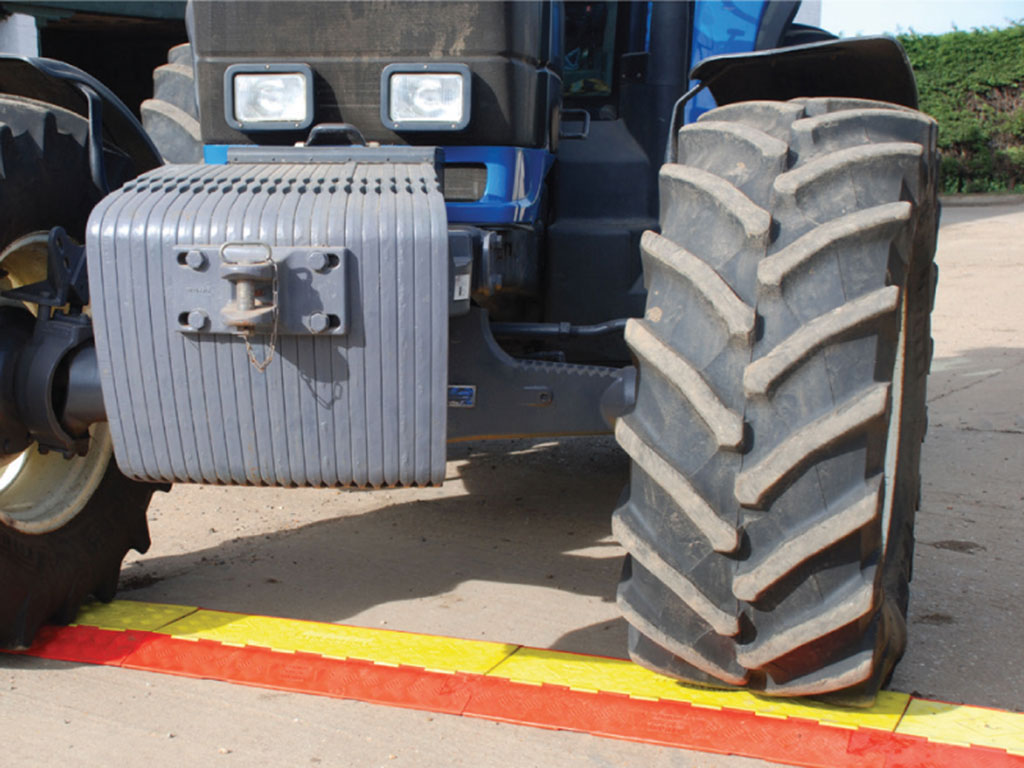 What are Checkers Fastlane cable covers?
Fastlane drop-over cable protectors are lightweight cable covers with multiple sleeves to manage messed up and cluttered wire and tidy the space.
These cable protectors are made of durable polyurethane and can be used for heavy-duty or light to medium-duty purposes. Patented L-connectors interlock multiple covers and extend length to any desired length.
You can get these covers in universal, safe colours; the material is UV-stabilised. The anti-slip and intense grip allow pedestrian and wheel traffic easier without damaging bundles of wires.
These low-profile Fastlane cable covers are lightweight, and you can quickly assemble and disassemble them.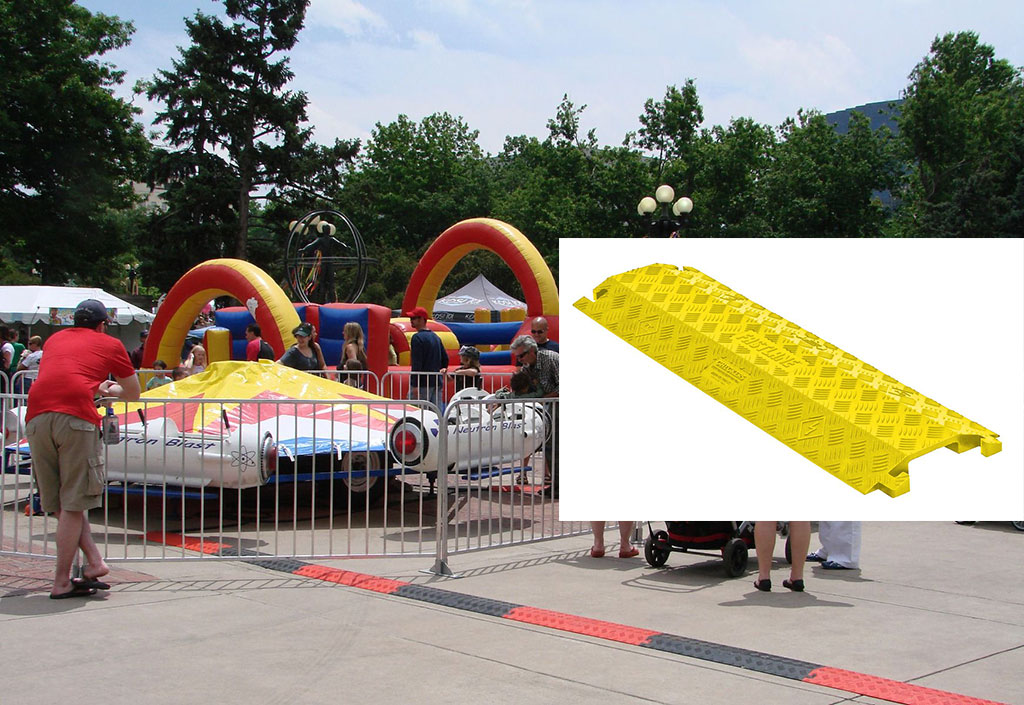 Cable protectors are devices made of recycled PVC, rubber or polyurethane material to hide industrial cables, hoses, ducts, tubings, light-duty to heavy-duty wires and act as cord organisers.
This cable protection system is economical and worth investing in to discourage trip hazards, as some people manage wires using cable ties, cable clips, fasteners, tapes, plugs, hangers, or double-sided tapes.
And it is an appreciated cord management solution. It may help for some time, -as concealing bundles of wires with light-duty cable protectors and heavy-duty cable protectors can save you from colossal damage.
So, always use a permanent and trusted option to organise wires at homes, offices, industrial sites, and public and commercial places.
To learn more, we advise you to refer to the following pages: