Top 5 parking kerb brands!
Wheel stops, also known as parking blocks or parking curbs, are traffic management equipment to help road users to stop their vehicles at the correct parking place.
These wheel stops are ideal solutions to prevent collisions and damage between cars, pedestrians, sidewalks, high curbs, and buildings that save property damage and make it easy for everyone to move on the road.
With these countless advantages of wheel stops, several brands offer their products with different specifications. Therefore, you must have a guide for buying wheel stoppers to avoid any wrong purchases.
In addition, you can benefit from given parking kerb brands and know the features plus specifications of all top brands in one place.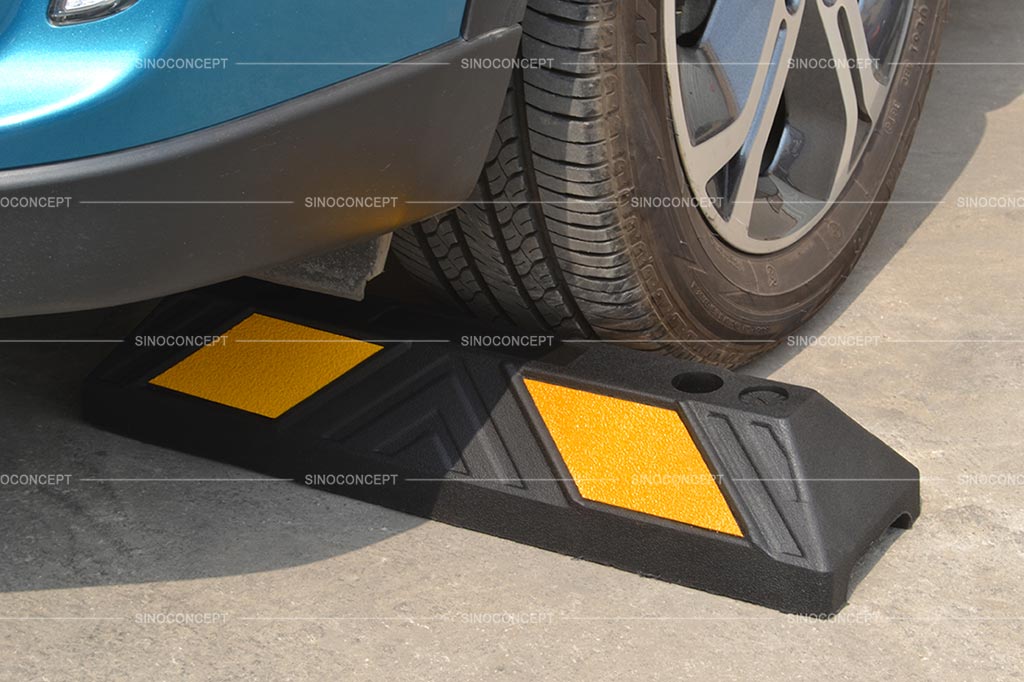 Truth about XPT wheel stops!
XPT wheel stops are parking blocks made of recycled rubber. They have yellow or white reflective markings to increase visibility in parking lots, city streets, garages and other high-traffic areas.
You can use these wheel stops in any commercial, public or private car parking area to avoid hazards and fatalities due to collisions of vehicles.
The most prominent features of XPT wheel stops are:
XPT wheel stops are made from recycled rubber, which is environmentally friendly. These wheel stops have no bad impact on their surroundings and make a firm grip to avoid falling accidents.
XPT wheel stops are neither painted nor have powdered surfaces. The black, yellow or white colours are moulded in the material, so they don't impact wheel traffic. Their colour does not fade with time, and they remain bright to show their presence even in low light.
You can install XPT wheel stops on different surfaces, and they are tightly held at their position to avoid accidents.
Typically, XPT wheel stops are available in 1,800 mm style and serve equally well for front and rear end wheel parking spaces.
At the same time, you need two-wheel stoppers per car parking due to their increased length that lock wheels at the correct parking position.
All that you need to know about Park-It wheel stops!
Park-it wheel stops make parking garages, off-street parking, parking spaces, motorcycle parking and parking zones safer for pedestrians and drivers.
In fact, these wheel stops are used to protect electric vehicle charging points that prevent damage to the station and the vehicles.
If wheel stops are not installed and charging cars are stopped at the wrong place, there will be a great chance of car collision at the charging point that is life-threatening to the driver, passengers and others.
These wheel stops are made of recycled rubber and have white or yellow reflective colours that make them visible. Their material makes them UV, chemical, and weather-resistant to allow their placement in high-traffic areas.
Similarly, you can have Park-it wheel stops in four different lengths. These are 1,800 mm, 1,200 mm, 900 mm and 550 mm long, while the width and height are the same for all types.
Installing Park-it wheel stops is easy, and one person can handle it. You need spikes if you want to place them on tarmac or asphalt. On the other hand, you also require screw fixing and drill bits for fixing into concrete.
Parking and transportation are made easy with these wheel stops, plus the parking structures strengthen. So pay attention to getting parking permits, and you have to follow parking rules for monthly parking and daily parking and then decide parking rates accordingly.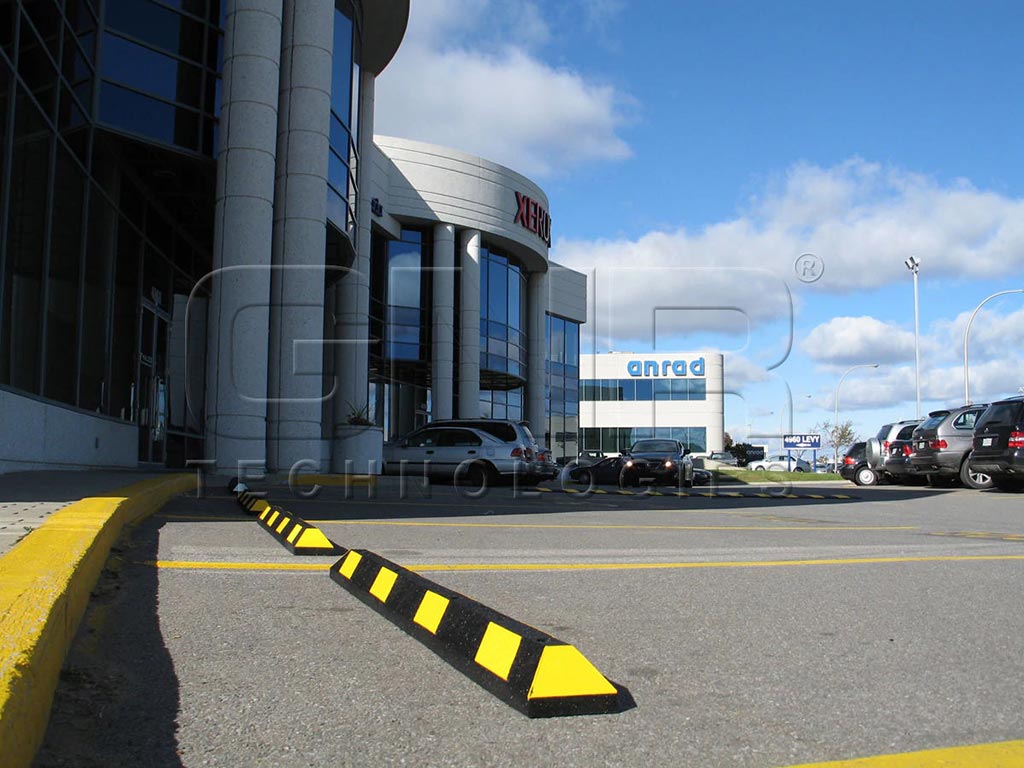 How does the Ultimate wheel stop work?
Ultimate wheel stops increase parking services in garages, parking areas, handicapped or disabled parking zones, or metered parking.
You can find these wheel stops in four colours: black, yellow, blue, or grey to make parking sections.
Above all, you can install these wheel stops in event parking to organize vehicles in lanes and avoid mismanagement.
Similarly, Ultimate wheel stops help drivers carefully park vehicles and prevent the extension of a car bonnet or bumper to the sidewalk.
With physical obstruction of these wheel stops, drivers get an alert that there is no go area and should stop to park vehicles.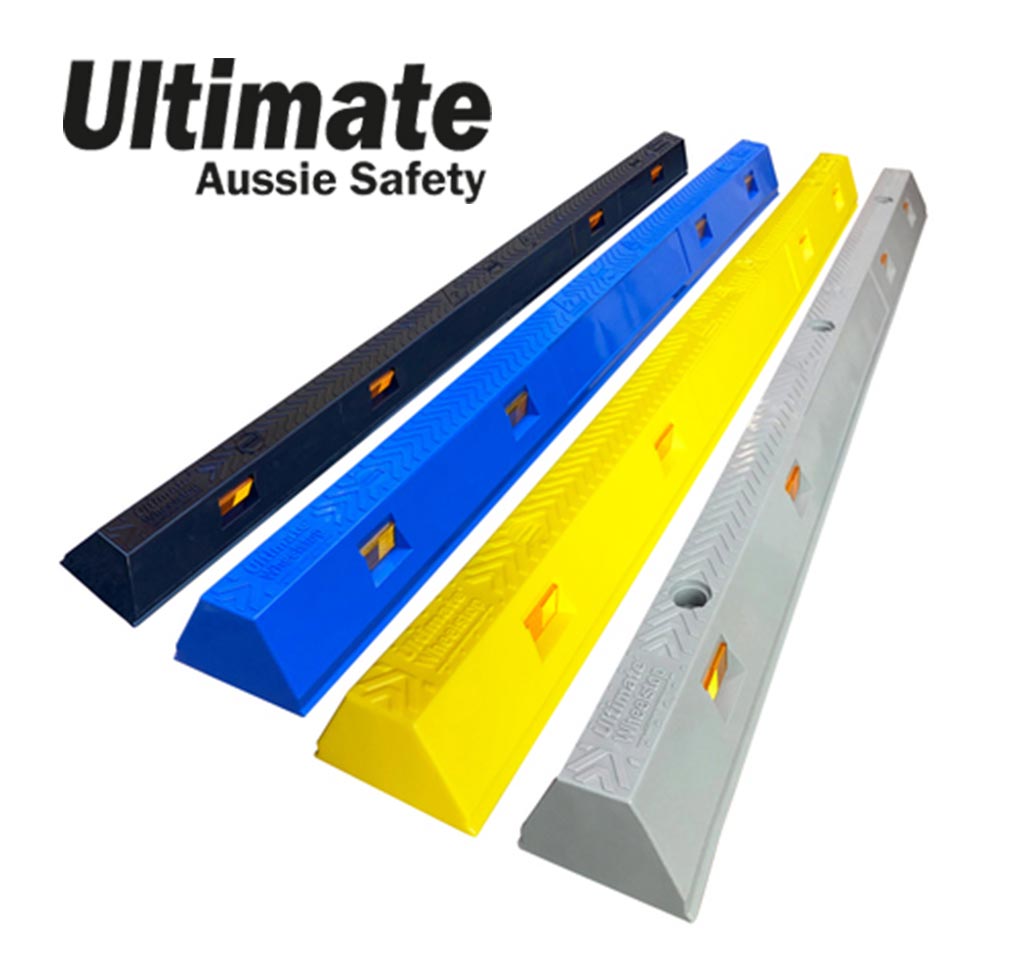 The complete list of Sino Concept wheel stoppers!
Sino Concept is one of the top parking kerb brands because of its varieties and product features. You can find 4 standard lengths in Sino Concept parking blocks, and these are 550 mm, 900 mm, 1,200 mm, and 1,830mm long.
These parking blocks have yellow, white or blue reflective strips, and their recycled rubber material makes them a favourite. The material is resistant to withstand huge traffic volumes in downtown parking garages, alternate side parking, individual parking, and free parking lots.
Above all, oversized vehicles in general parking, accessible parking spaces, and even paid parking lots have no impact on Sino Concept wheel stops.
A huge benefit of these wheel stops is their ease of handling and installation. You get a fixing kit with the package that includes everything you need to install wheel stops on asphalt, gravel, concrete or tarmac.
Similarly, if your driveway or road is uneven, Sino Concept wheel stops are also good to serve at those sites. So, Sino Concept wheel stops offer the best parking management with premium quality and the most affordable price.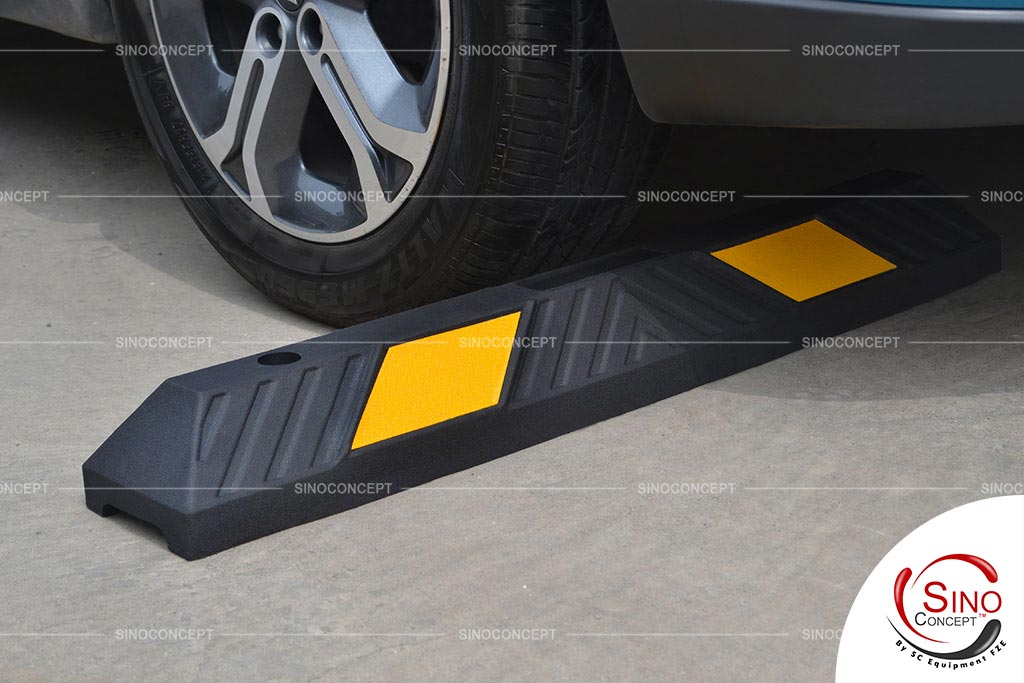 Wheel stops are car park safety devices that add to parking facilities and allow motor vehicles to park carefully at the correct parking spot.
Typically, wheel blocks are a physical barrier in parking spaces to avoid colliding with nearby objects, cars, or individuals. When you cautiously park motor vehicles, the chances of accidents are reduced to a greater extent.
When parking infrastructure is made, proper entrance and exiting sites are made to increase the accessibility of the general parking area.
Similarly, in addition to wheel blocks, parking signs play a significant role in maintaining parking order, and everyone must follow parking rules.
To learn more, we advise you to refer to the following pages: