Everything about Marshalls Sheffield cycle stands!
When you create bike storage spaces for cycles, bicycles, or bikes, you should ensure the area provides theft protection and security to all parked vehicles.
The long-term or short-term parking spaces should provide cyclists and bikers with all the storage tools to meet their parking needs. One of the essential tools of bike parking lots is the bicycle rack.
Bicycle racks for a bicycle storage solution need to be durable and lasting so you can enjoy their benefits for years.
Do you want to know more about the most famous bike rack manufacturer? Feel free to check our article Top 6 famous outdoor bike racks brands!
This article discusses facts and truths about Marshalls Sheffield cycle parking stands to help you better understand the brand and its products.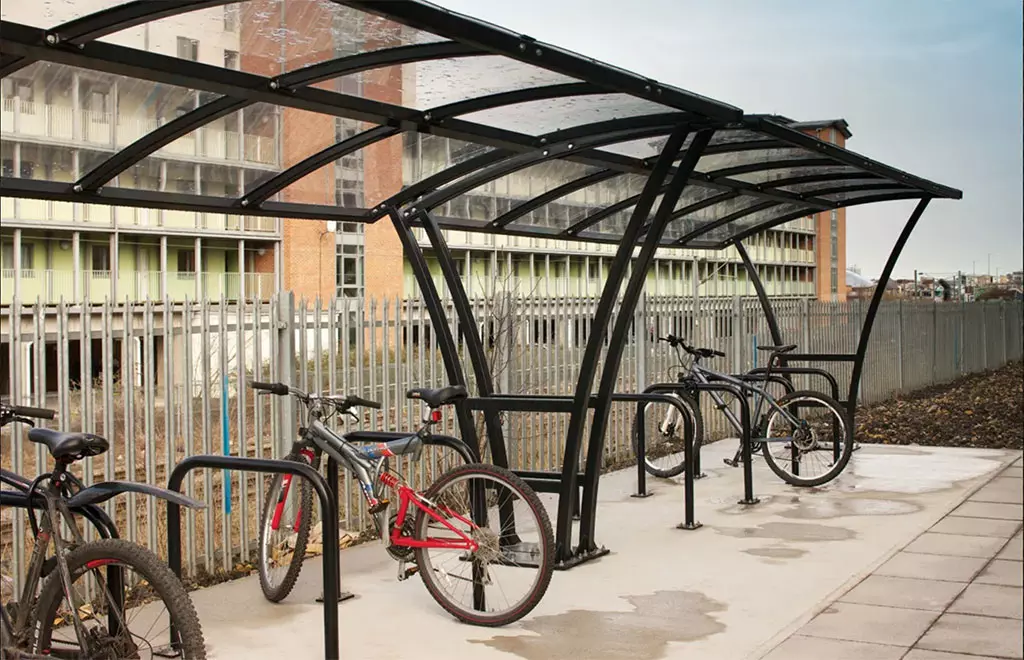 Marshalls cycle stands
Marshalls is a UK-based manufacturer that has been offering a variety of street furniture for over a century. Its innovative products are of high quality. The company is dedicated to improving the world with its products and services.
It provides an extensive range of bike storage solutions and cycle racks. They are designed to be used with bike shelters often found in parking areas, transport stations, schools, offices, and hospitals.
Its custom bike stands are in different shapes, materials, and sizes. Below is a brief introduction to popular bike stands by Marshalls, including the Sheffield parking stand and heavy-duty loci rack.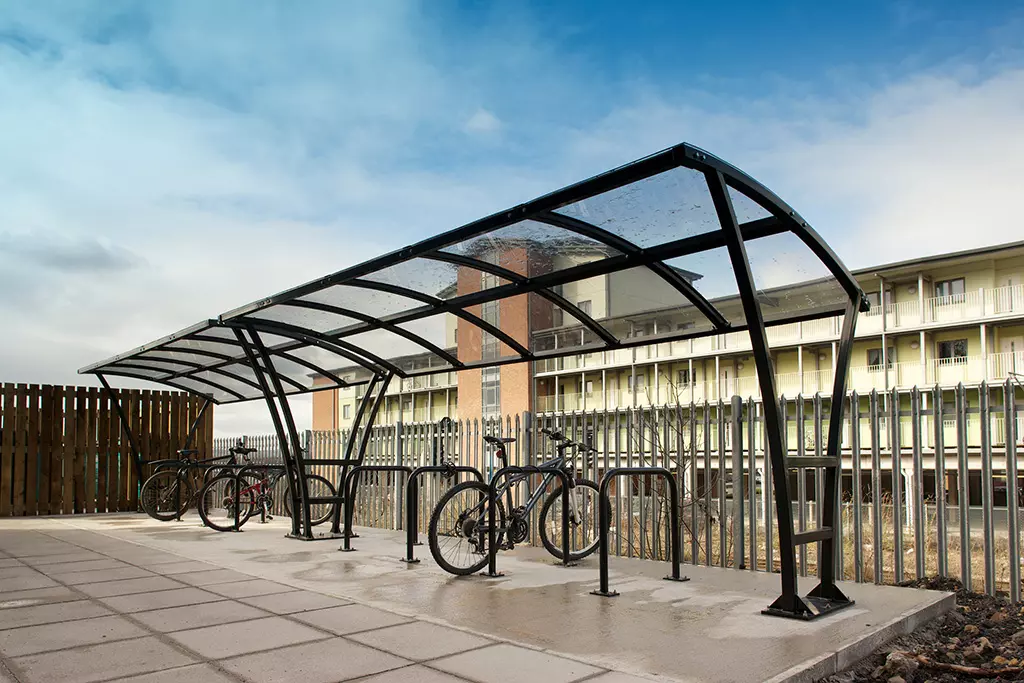 Marshalls Sheffield cycle racks
These racks are made up of 316-grade stainless steel. Their lower parts have a bead-blasted finish that prevents damage and prolongs their lives. Their upper part is made of durable stainless steel, which looks aesthetically pleasing.
This floor stand offers locking positions for different forms of bikes, such as street bikes or mountain bikes. It has four sizes and two fixing systems (sub-surface mount or root fixing).
Marshalls Sheffield cycle racks are manufactured in 8 different forms that differ based on size, structure, etc.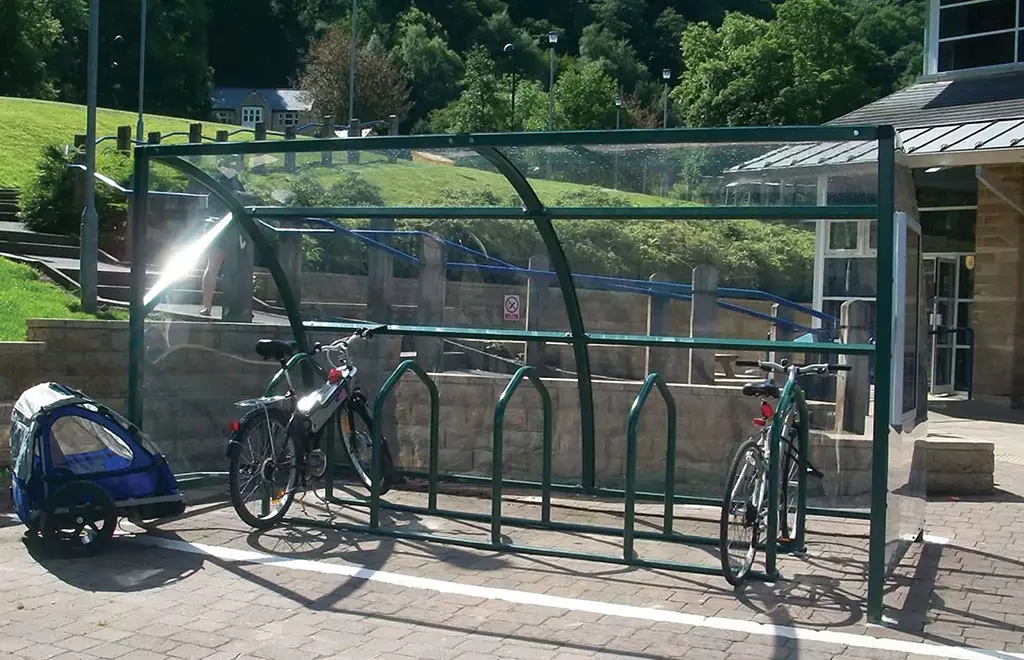 Loci cycle rack
These steel cycle stands have an aesthetically pleasing shape that makes them a perfect fit for urban schemes.
They are coated with a polyester powder that offers extra protection. This coating consists of three layers. The outer layer protects from damaging UV radiation. You can customise their colours per your outdoor or indoor parking lot colour scheme.
This stand matches the shape of the Loci litter bin and Loci seating frame. Therefore, you can install it around the bin or seating frame to create a lovely setting.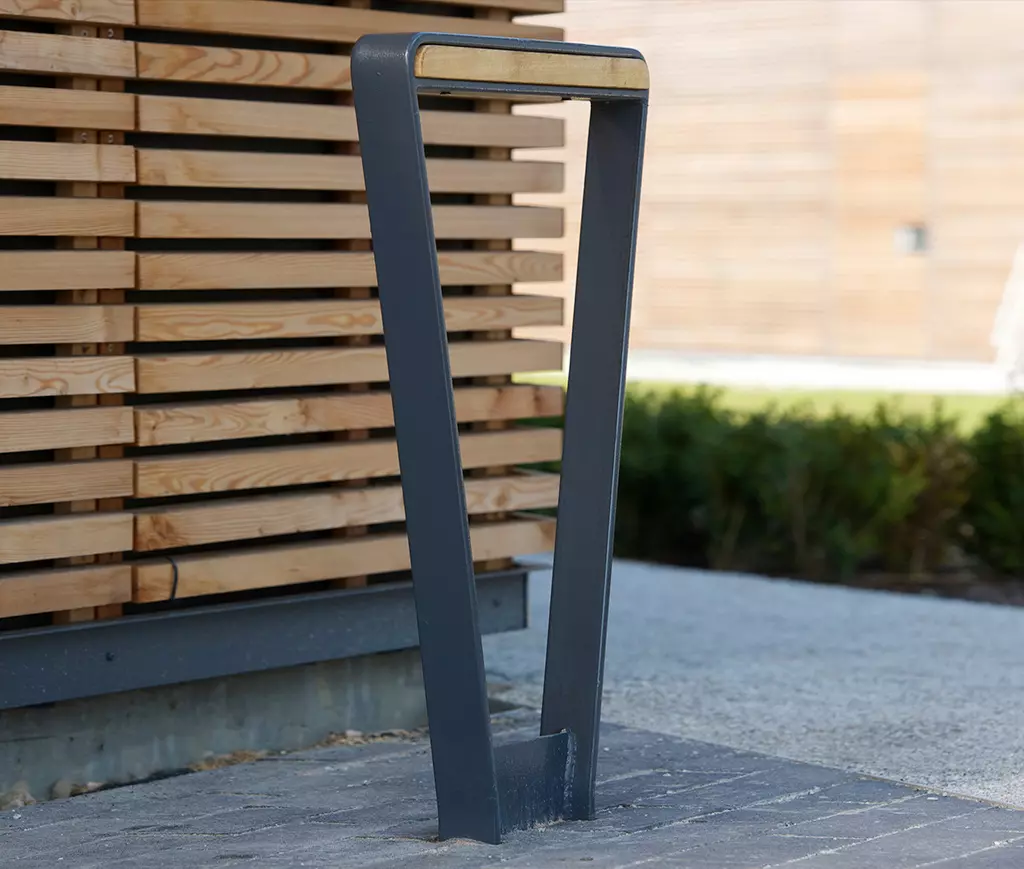 Natural Elements® bicycle rack
This Natural Elements® cycle rack is made of galvanised steel with an extra polyester powder coating.
The galvanisation protects from rust and corrosion, while the polyester powder coat offers protection from UV rays. The coating makes a stand look like an ancient structure. The skin is found in two colours – pebble shore and Corten fossil.
There is an attractive laser-cut design on the steel panel. It follows the theme of other Natural Elements® products. The stand comes only in one size. You can use it to lock your bike's wheels and the frame.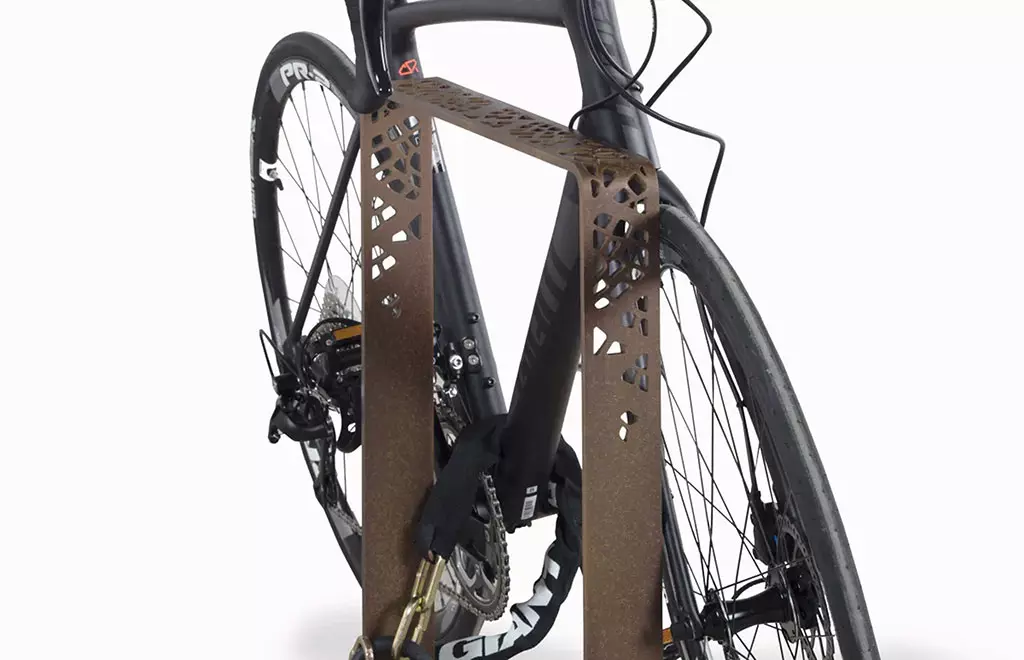 Who should get bike parking racks?
You should get cycle racks, car racks, indoor bike stands, or folding bike racks if:
You run an organisation or company where some employees come on bicycles or bikes. Your company's parking lot does not have powder-coated bike lockers, freestanding bike racks, cycle storage hooks, or reflective wall racks.
You have an educational institute where your students come on bikes and bicycles.
Your family members own bikes, but your garage has no proper bike storage space.
You are responsible for developing a neighbourhood, but your society does not have bike racks around bike tracks, parks, or parking lots.
Things to remember when designing a bike parking space
If you are creating parking spaces in your garages or bike parking facilities, here are a few expert tips to help you create a high-standard bike parking space.
Install a bike stand, bike locker, wall rack or bike storage rack in an area that is easy to access for cyclists and bikers. It should be within 50 feet of the building's entrance.
Use signage and ground markings to guide cyclists about the directions to bike parking facilities.
Install a road bike rack, galvanised bicycle stand, or bike locker in an area where pedestrians often pass. It will reduce the theft risk.
Consider the mounting options carefully when installing a sidewalk bicycle rack. The standard mounting options are freestanding, in-ground mount, surface mount and rail mount.
What elements to check in a bicycle parking rack before purchasing it?
Remember that not all bike parking stands are created equal. Therefore, you must consider different elements before selecting the best bike rack. You need to check a few things before investing in a bike rack.
Check the locking system. A rack that allows the user to lock the bike frame and a bike wheel is safer than a rack that locks only the wheel or rim.
The bike rack should be thick enough to prevent cutting or bending when thieves try to break the rack and steal the vehicle.
It should be securely installed in the ground so the thief cannot dislodge it from its original location.
An outdoor bike stand should prevent rusting and scratches, which will help it operate for years.
How do you lay out bicycle storage racks in bike storage facilities?
How you lay out bike racks in a storage space tells how functional the area is. These tips will help you create a neat and user-friendly bike layout.
The floor-mounted and wall-mounted rack sides should be clear so users can easily bring their bikes to lock new bike frames or front bike wheels to the rack.
It is often recommended to keep the rack at least 36″ away from fixed objects and walls when installed parallel to them.
Keeping a 48″ distance between multiple bike racks is recommended if installed parallel to the wall.
Conclusion
If you run a business or organisation and do not have cycle racks in your parking lot, it is high time you get them installed now. Doing so can bring profit to your business and help you boost your overall revenue.
Marshalls' cycle racks are reliable and lasting. They are available in different shapes, sizes, and forms. One of their popular racks is Marshalls Sheffield cycle stand.
Marshalls Sheffield cycle stands are user-friendly and easy to install. You can install standalone racks in your indoor and outdoor parking spaces. They are found in varying sizes and fixing systems, allowing buyers to select the right piece for their bike storage needs.
To learn more, we advise you to refer to the following pages: