Facts about Wiggins cycle racks!
Designing a bicycle storage system correctly is important if you want to give cyclists or bicyclists some user-friendly storage solutions for their parking needs. You can get the best results from your bike parking lot if you use bike racks according to the users' needs.
If you are looking for famous bike rack brands, consider Wiggins brands. Its products are versatile, useful, and durable.
This article highlights some interesting facts about Wiggins cycle racks so you can learn more about them and see if they suit your parking lot.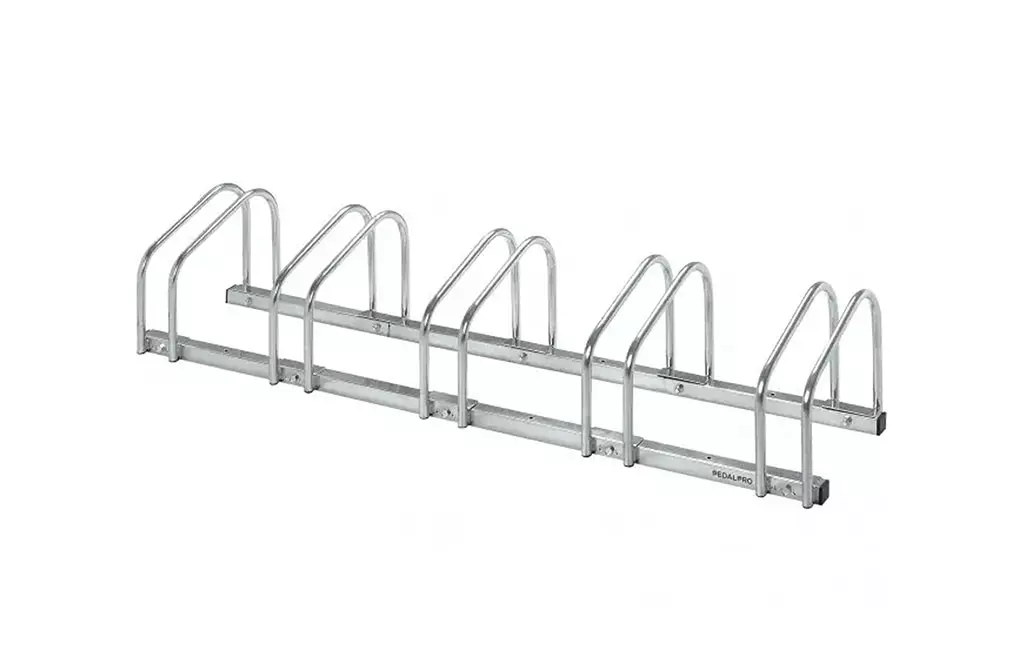 Facts about Wiggins bike racks
Here are some interesting facts about Wiggins bike storage racks.
They offer parking places for 3, 4, and 5 bikes.
They can lock bike tires ranging from 35 mm to 55 mm in width.
These bicycle racks are constructed of galvanised steel, making them rustproof and lost-lasting.
A cyclist or bicyclist can use them from both sides to securely lock a bike frame.
These bicycle storage or bike storage racks have pre-drilled holes, so you can fix them to the ground quickly.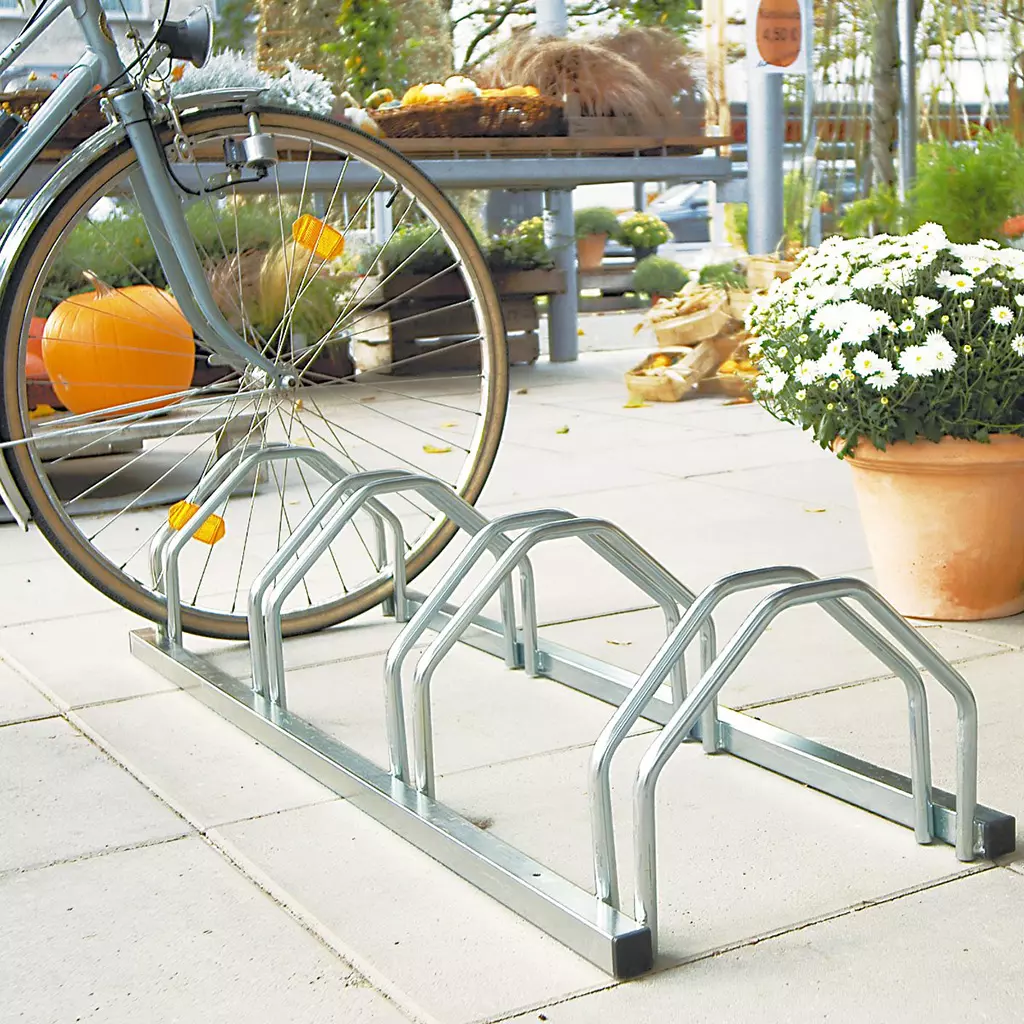 How to select a bike rack?
A bike parking stand should be carefully selected so that you can get the maximum out of it. You should consider a few things before buying bike storage, bicycle parking, rear, or truck bed bike racks.
Size: It should be according to the size of your parking facilities and bikes to be locked with it.
Colour: It should match your parking lot's décor.
Storage capacity: It should be able to store the number of bikes according to your storage needs.
Material: The material should be able to withstand the environmental conditions of your bike storage facilities.
Finish: For outdoor cycle parking needs, make sure the cycle racks are heavy-duty and have a protective powder coat.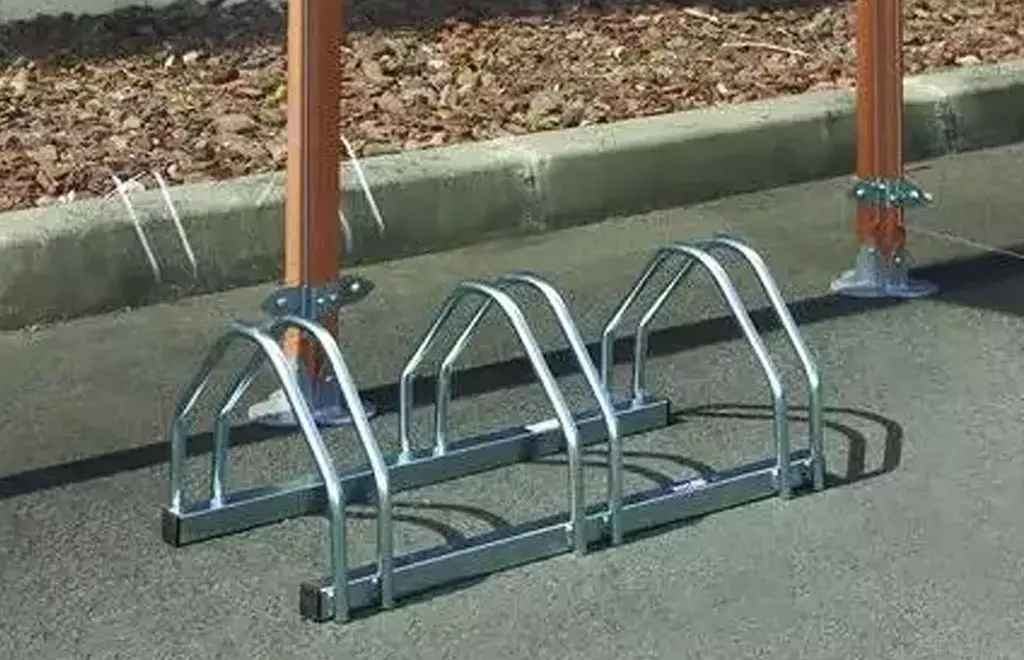 What is the role of bike racks in environmental protection?
A cycle storage rack, trunk rack, or hitch bike rack is used to play different roles. One of its important roles is to protect our environment and reduce air pollution.
A bicycle stand allows cyclists and bikers to lock their vehicles securely in a short-term parking site, garage storage space, or permanent parking space. People find cycling or bicycling feasible when they have protected parking lots.
It encourages them to select bikes or cycles over cars or other fuel-dependent vehicles to cover a short distance. It reduces the consumption of fuel and the production of greenhouse gases to some extent. All in all, it helps protect the environment and lessen air pollution.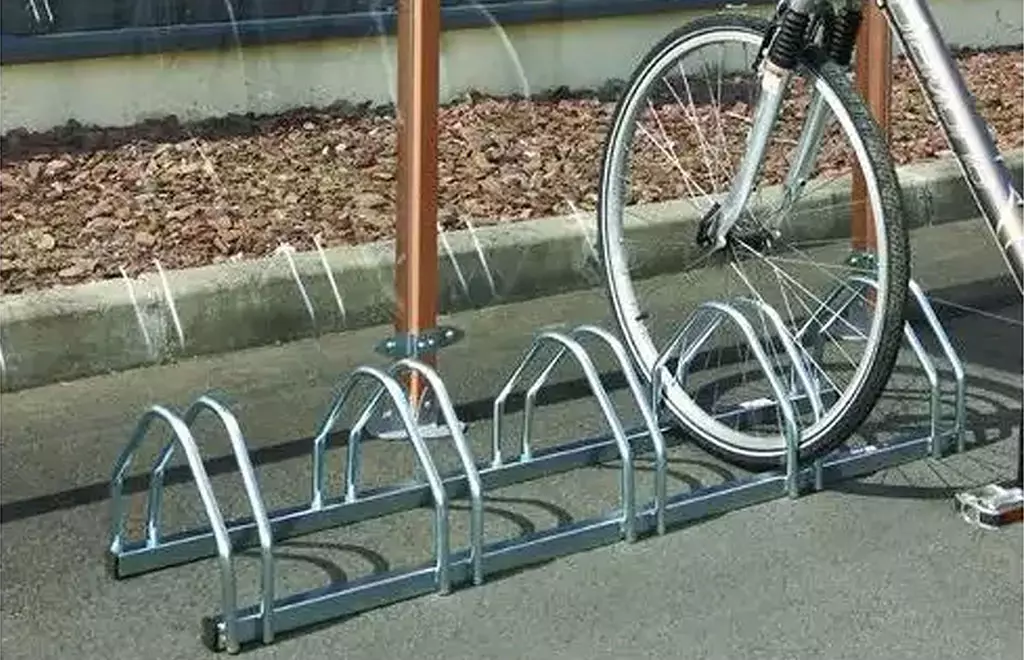 Where can you install a bicycle stand?
A bicycle rack or bike stand can be installed in many places according to your bike storage needs. You can use it in parking lots of an education institute, office, residential building, park, or other public spaces.
You can install powder-coated custom bike racks on the floor, ground and wall.
People often choose surface installation when the floor is made up of concrete. They choose in-ground installation when the floor is made of asphalt or pavers. Wall installation is preferred when you want to save space in your parking facilities.
Conclusion
A wall rack, freestanding floor stand, car bike rack, hitch rack, or indoor bike rack can provide you with a secure and dependable bike storage solution.
You can install it in any parking lot where you find bikes or cycles parked at a theft risk. Racks allow people to lock their vehicles, prevent bike theft and leave their bikes in the parking lots without any worry.
There is a variety of cycle racks being used in the world. Wiggins bike racks are popular for their durability and usefulness. You can use them for road, mountain, and folding bikes, as they provide space for bike tires of different sizes.
To learn more, we advise you to refer to the following pages: