Everything you need to know about cable protectors
Cable management solutions like cable protectors are versatile tools you can use at homes, offices, warehouses, industries, construction sites, etc., to shield important wires from the impact of a heavyweight.
Cable covers come in different designs. They can have different numbers of cable channels, and the size of channels can be different from product to product.
Cable covers are easy to install and provide a great temporary solution for cable protection. Many wire protectors have connectors at their ends that you can use to connect several cable protector units and achieve the desired length of the cable protector.
This article explains different aspects of cable covers. You will come to know cable protector types, installation, roles, top brands, and much more.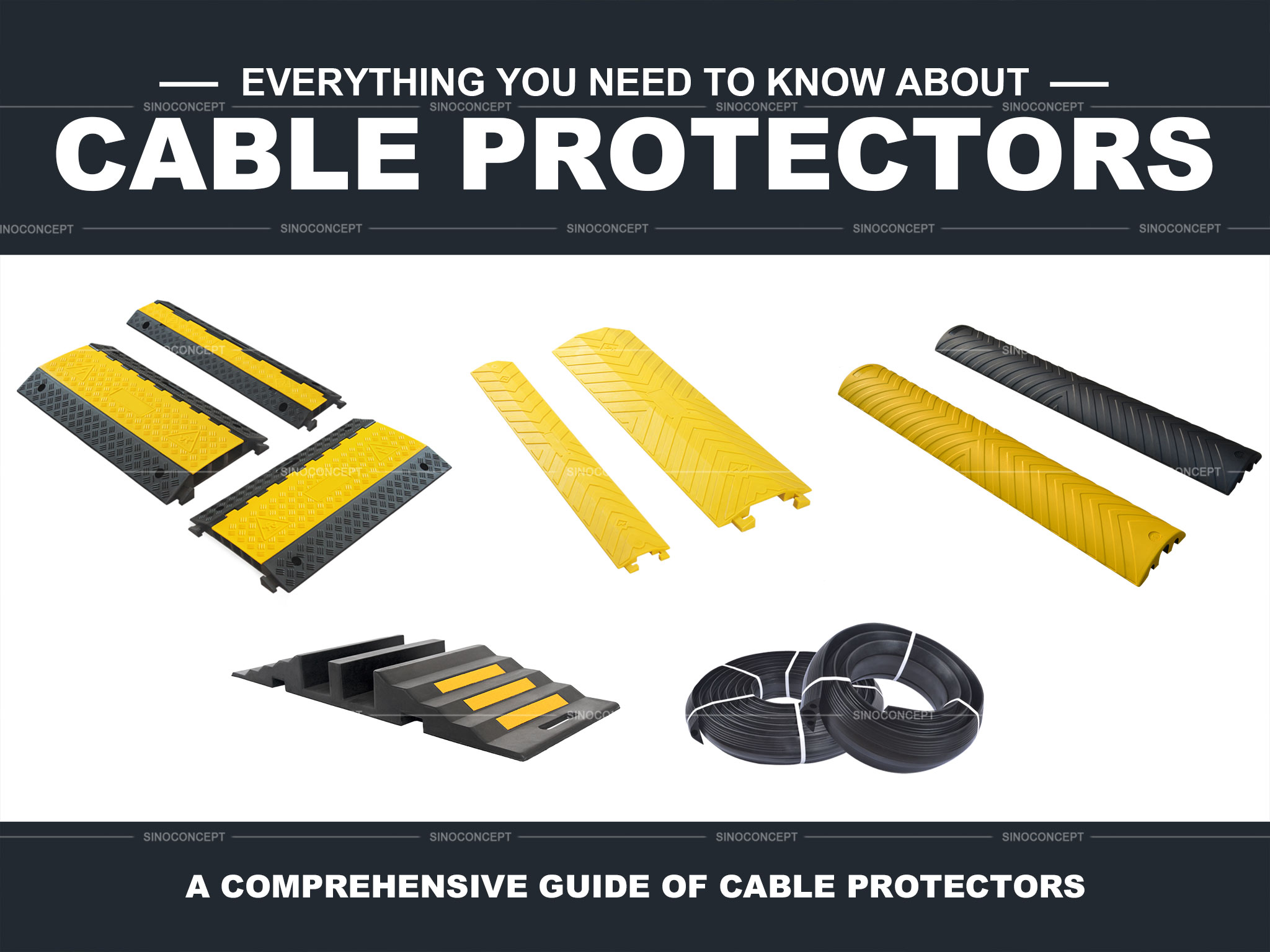 Cable protectors explained
Cable protectors, also called cable covers, cable enclosures, are a cable management solution. They are also made a part of cable organizer kits.
Like other cable management solutions such as cable-tie, cable conduit, cable grommet, cable ladder, cable clamp, reusable cable wrap, and cable guard, cable protectors are also installed and used to manage cable bundles and prevent cable clutter formation.
Cable protectors are manufactured in different designs so that people can use them in different settings. The usual cable protectors with a lid and base have built-in connectors such as dog bone connectors, L-shaped connectors, etc.
You can connect cable protector units through these connectors to get a cable protector of your desired length. You can easily separate cable protector units via these connectors whenever you want to.
There are several benefits of cable protectors, such as protecting wires, reducing a tripping hazard, etc. But there are some disadvantages of the cable protector as well. One disadvantage is that they may cause noise pollution when vehicles pass over them.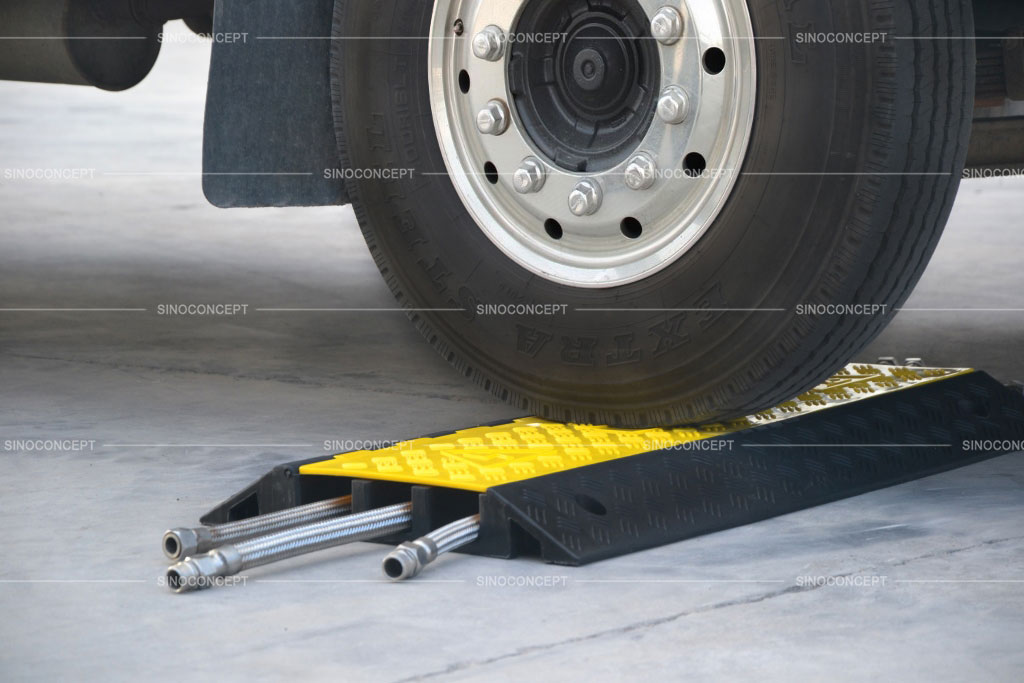 Role of floor cable protectors
Floor cable protectors and other cable management tools such as wire clips, cable ducts, braided heat shrink tubing, cable hangers, and cable trays play different roles with the same aim of organizing cables and creating a tidy space.
Here are the primary roles of cable protectors that will help you understand how they can benefit you.
Shield wires: The main role of a cable protector is to shield the wire when traffic passes over it. The heavyweight of objects can crush the wire after continuous use. That is why cable protectors are placed inside the enclosures.
Protect hoses: What's more, you can use the same cable protector to protect hoses of the same diameter. Hoses also get damaged when people or vehicles walk over them. So, the hose protector shields them from the negative impact.
Reduce trip hazard: A danger of openly placed wires is that they can make people stumble, which can cause injuries. You should keep your space neat to keep your customers, clients, and workers protected.
Create a safer work environment: An environment where your employees feel protected will help you improve the efficiency and productivity of your workers.
Save time: Your workers will not have to plug the wires, again and again, that got unplugged when someone was walking over them. Such accidents can cause data to be lost if the unplugged wire was the wire of a computer.
Save money: You can save your money by protecting wires. You will not have to spend your hard-earned money on repairing cables. Your devices and machinery will also be protected and not get damaged due to tripping.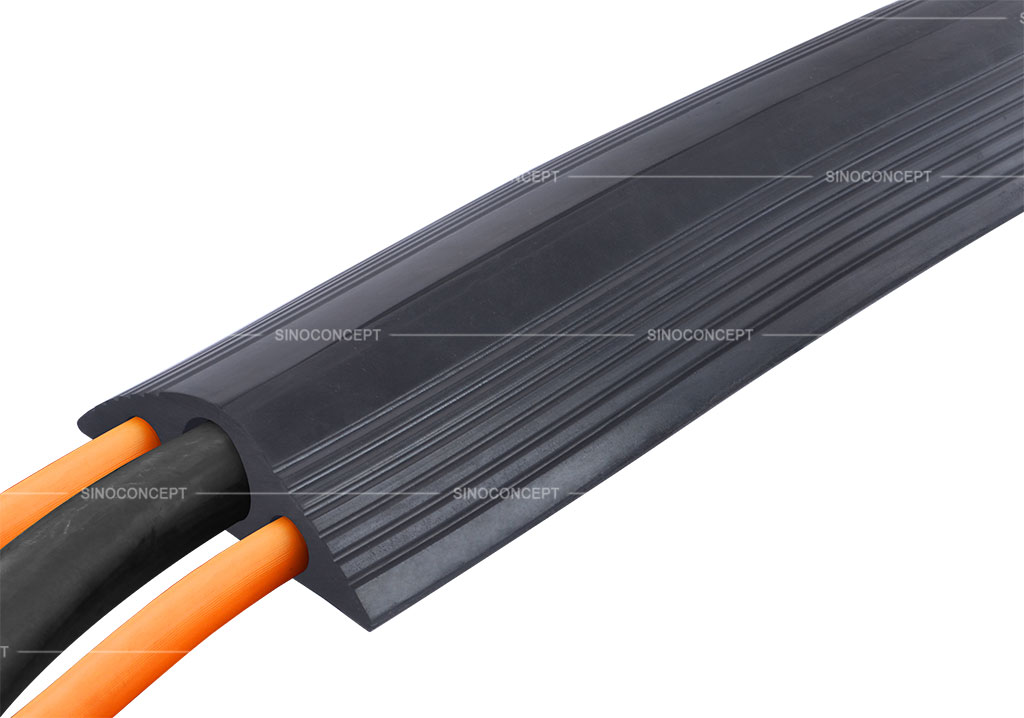 Facts about floor cable management!
A cable floor management system is the system that buildings use to protect and manage their wires that they could not insert inside or on the walls during wiring of their homes or offices.
This system uses a variety of tools such as a cable protector, cable ladder, cable tray, cable wrap, cable raceway, cable sleeve, cable clip, cable tie, and cable holder. All of these tools play different roles. For instance:
Cable protectors protect the cables that are openly dispersed on the wall.
Adhesive cable clips keep the wires stay put and prevent cable mess formation.
Cable trays are tray or bridge-like structures on which you can place your old wires and protect them from mixing with new cables.
Cable sleeves insulate a wire and form a covering around it to protect it from the harm that surrounding objects may cause.
Cable ladders are also used to prevent cable-related dangers. They support a high volume of cables where there is a large distance between supports.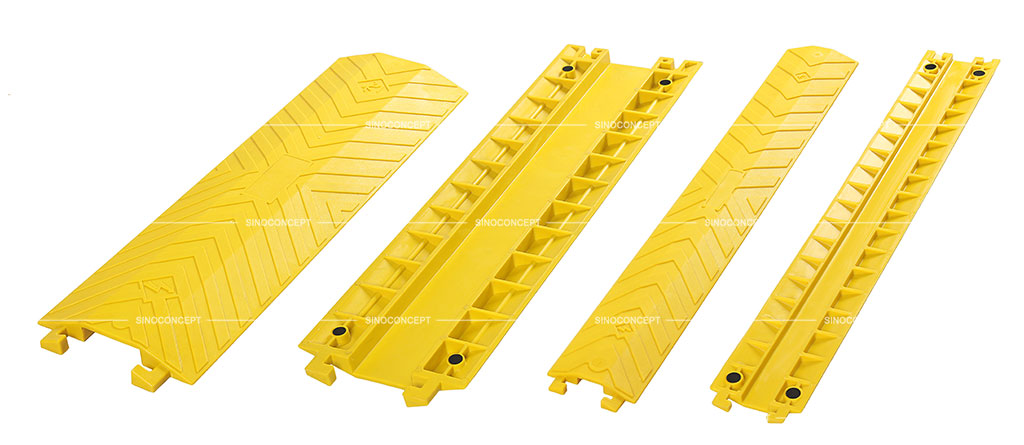 Different types of cable protectors
As mentioned earlier, cable protectors exist in different kinds. These kinds differ from each other on the basis of their material, site of use, and many other features. Below is a brief introduction of popular kinds of cable protectors.
As the name suggests, these cable protectors are used to protect cables and wires present in outdoor settings such as amusement parks and other public areas. They are usually made up of rubber or metal to ensure they bear the heavyweight of vehicles like trucks etc.
These cable protectors are designed for indoor areas such as offices, warehouses, garages, homes, and similar places that have unprotected cabling, sleeving, and tubing. The suitable materials for these protectors are rubber, plastic, and wood. They can keep wire and cable around a charging station safe.
Cable protectors for events
Many devices like decks, speakers, and microphones, etc., are used at events. They are powered by electricity and get this energy through wires. These wires should not be only placed on the floor during events. Any visitor or guest can trip over these wires while walking over them. So, cable protectors that particularly shield such as cables are called cable protectors for events.
Cable protectors for construction sites
Wires at the construction sites are used to activate heavy machinery. These wires are protected using cable protectors for construction sites.
Low-profile cable protectors
Such protectors have a small height, meaning their upper surface is very close to the ground's surface.
They are designed for protecting hoses that can cause tripping accidents.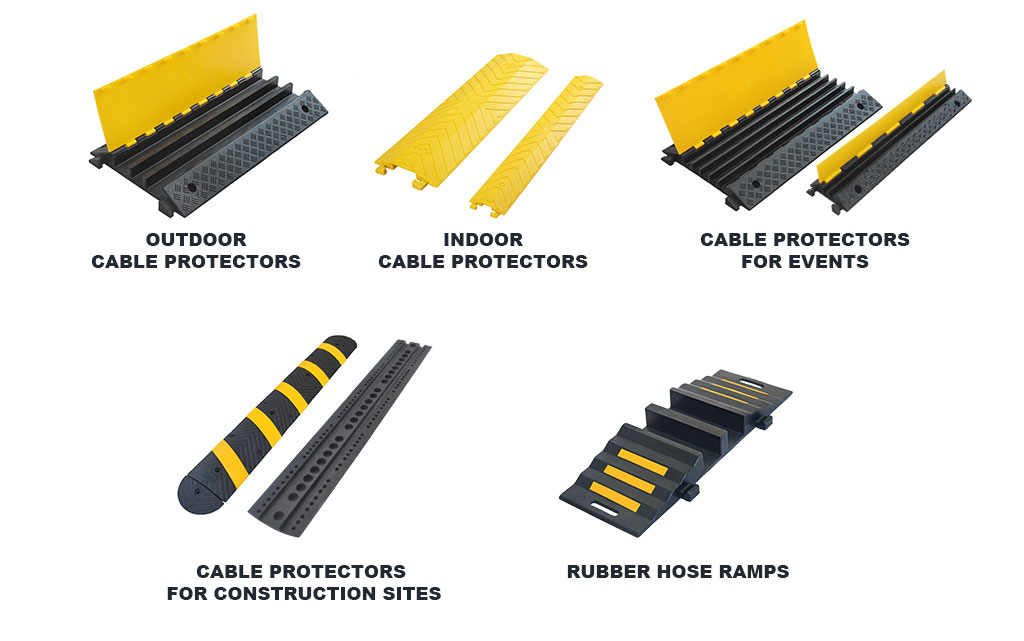 Cable ramp installation is an important step as it impacts the effectiveness of this tool. Before installing a cable cover or cord cover, you need to make sure the area is water-free and water or any other fluid would not accumulate there. Try to look for a flat surface and avoid uneven surfaces. You should also match the size of channels of cable covers or cord covers with the size of wires and cords that you want to place in the channel.
Follow these steps to install wire covers as a cord management solution.
Once you have chosen the location where you want to install ramps, place them such that the hinged side is in the direction from where the foot traffic or vehicular traffic will come.
Put end boots on bare connectors present at both ends of the cable enclosure to reduce tripping hazards and injuries.
If the floor is slippery, secure the wire cover to the ground by drilling anchor holes through it.
Start placing cables inside the channels. Make sure you insert the most sensitive cables in channels that are close to hinges. Use different channels for different kinds of cables such as a power cable, electrical cable, data cable, Ethernet cable, cat6 cord, cat5e wire cable, and industrial cable.
Place the protector lid back in its place. Try overcrowding cable channels as it can displace the lid and make pedestrian traffic stumble over.
Now that cable protectors have been installed, clean them from time to time to increase their lifespan. Use simple water and soap solution to clean them. Avoid using harsh chemicals like cleaning acids.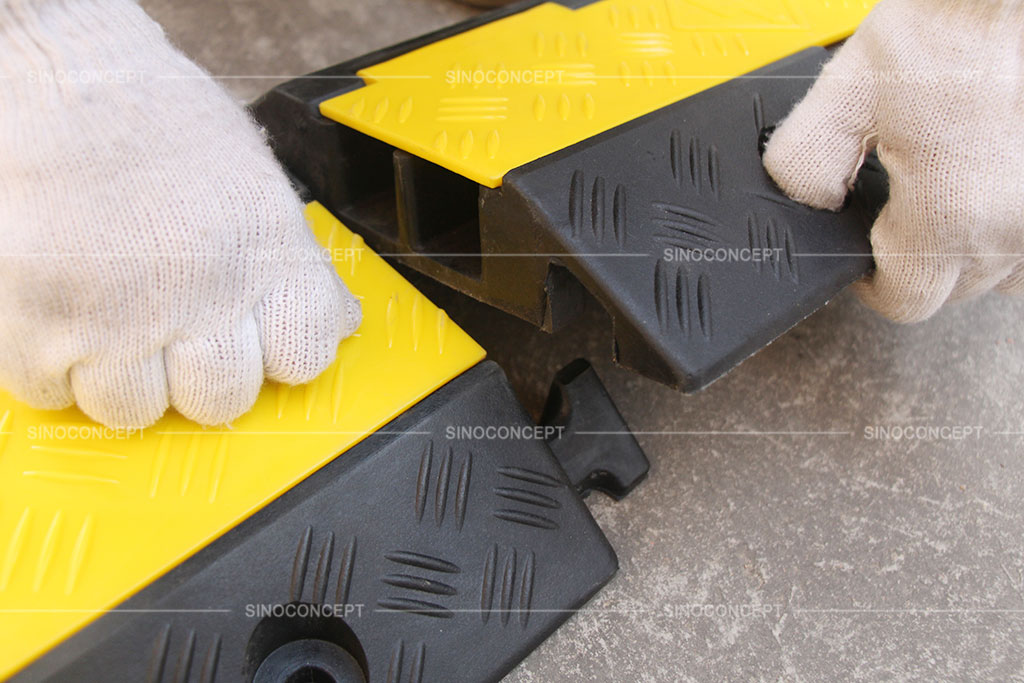 Cable protector buying guide
Many companies around the world are offering different cable management solutions, including cable ramps, cable ties, cable racks, cable fasteners, cable clips, cable trays, and cable straps. You should keep in mind that the quality of these products is not the same. You need to know what things to look for in cable ramps while buying them to make the right purchase.Here is what you need to check before selecting a cable protector.
Cable protectors are manufactured in different materials, for example, wood, rubber, polyurethane, and plastic. It can also be made up of metallic components. All materials have unique properties. You need to buy cable protectors of materials that are durable and meet your needs well.
Cable protectors can have different cable chambers. You should check the size of these chambers or channels before buying the cable protectors. Channel size should be large enough to shield cables of different sizes well.
Cable protectors are designed in different forms. Some are the usual cable protectors with a sturdy lid and base. Cable protectors come in another design called drop over cable protectors. They don't have a base, and the cable protector is simply placed over the wire that you want to protect.
You will find several manufacturers of cable protectors in the markets. Not all manufacturers offer wire management solutions of equal quality. Therefore, you should do your research before selecting a manufacturer.
The cost of cable protectors should fall within your budget. Factors that affect the cost include the cable protector's material, design, and size.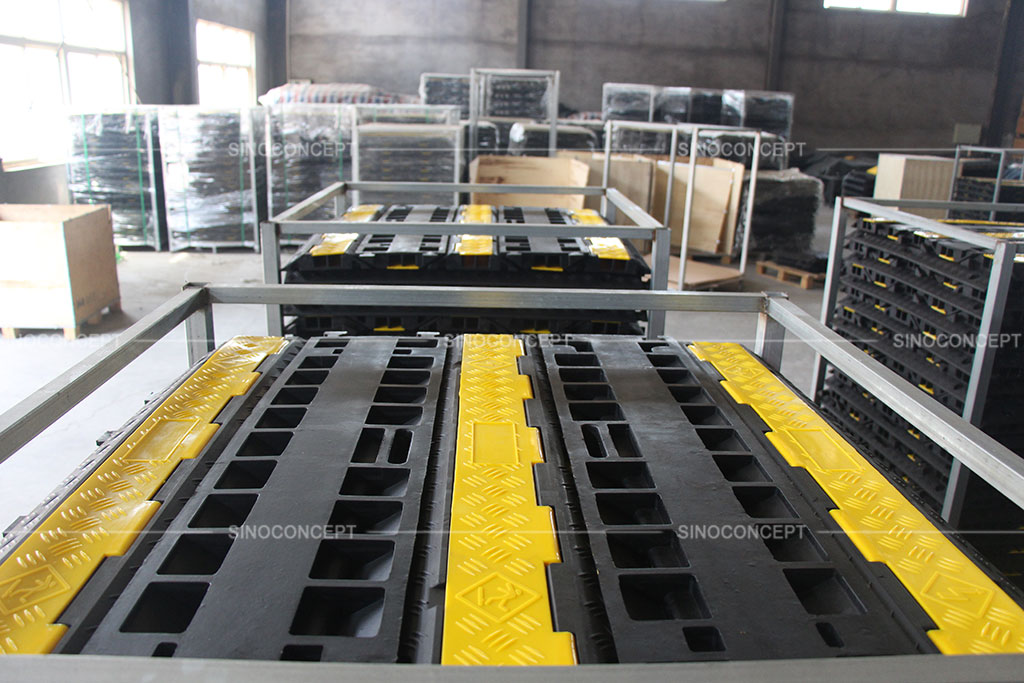 Top cable protector brands
There are many brands of cable protectors, which can make it hard for you to choose one from them. Here are the top brands that you should consider while purchasing cable protectors to protect a home cable, HDMI cable, network cable, coaxial cable, rubber cable, and electrical wire.
Checkers offers a huge variety of able protectors allowing people to easily find the cable protector that suits their needs. Some examples of its products are heavy-duty cable protectors that can withstand heavyweight, light-duty cable protectors that are suitable for domestic use, ADA cable ramps to allow wheelchairs, carts, etc., to pass easily.
It is another popular brand that people like for its numerous products. Adam Hall Group company owns it. Its products can meet the requirements of a vast audience. Whether you need protectors for domestic, commercial, or industrial use, you will be able to find one that is the most suitable for your needs.
It is another well-recognized brand that offers durable and dependable cable protectors having different features to help people choose the right product without difficulty.
Some of the reliable cable protectors of Sino Concept that can meet your both indoor and outdoor cable protection needs are cable ramps (having 2, 3, and 5 channels), floor cable covers (having 1 and 3 channels), and drop over cable protectors (having large and small sizes).
These products will protect different cables, reduce tripping hazards, safeguard expensive appliances, and create a safe working environment.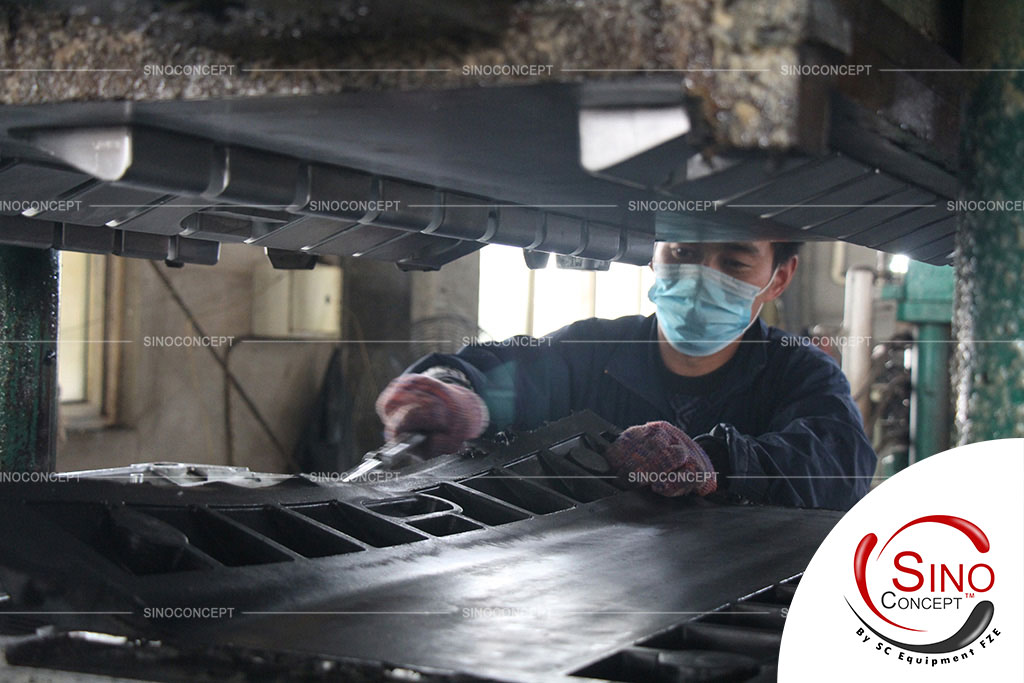 Cable management solutions are used in homes, offices, industries, warehouses, and other areas where wires are being used. These solutions can save you money in the long run as they protect wires, and you do not have to spend on cable repair occasionally. They help you create tidier and safer spaces for your employees, clients, and relatives.
A cable protector is one of the widely used cable management solutions. It can be installed in a variety of indoor and outdoor settings according to the needs of the user. You can install it in your room where your children and elder relatives can trip over the wiring. You can also use cable protectors in your office to reduce tripping hazards and make your office look clean and neat.
Cable protectors come in different forms having different features and characteristics. They can differ from each other on the basis of their color, size, material, design, number of cable channels, and other properties. When buying a cable protector, make sure you learn its properties so that you can buy a product that can truly meet your needs.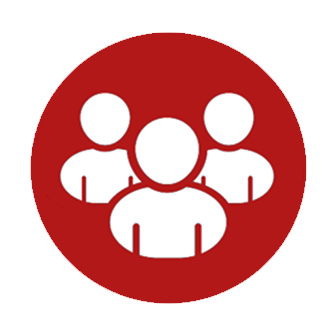 WHO ARE WE?
Are you curious about us? Do you wonder what are our know-hows and where do we manufacture our products?
CABLE PROTECTORS & CABLE COVERS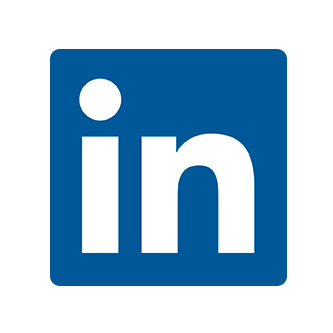 FOLLOW US ON LINKEDIN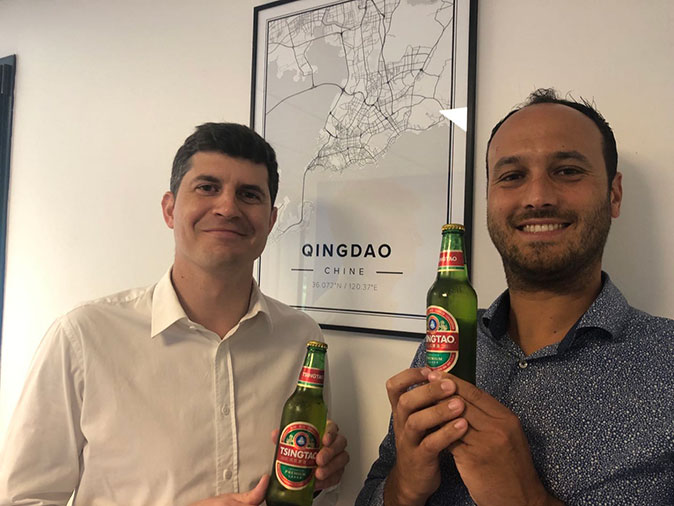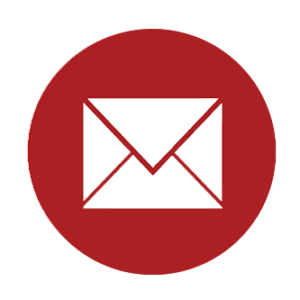 CONTACT US
Need any advice about our products? Do not hesitate to contact us, we will be happy to help.