What is the role of floor mounted bike racks?
Floor-mounted bike racks are one of the essential traffic safety equipment that keeps bicycles and bikes organized. These bike racks clamp and safeguard your bike from damage against the wall protecting paintwork and your bike frame.
You can benefit from floor-mounted racks by fixing them inside your cramped-up apartments, in garages, or outside hallways taking up minimal space.
Above all, these cycle racks are easy to use and have shelving to hold bikes' front or rear wheels with their fork-like locks in bike stands. So, when bike racks can keep bikes and property intact with safety, there is no option but to get into their roles.
If you'd like to learn more about cycle racks, feel free to check here: Everything you need to know about cycle racks!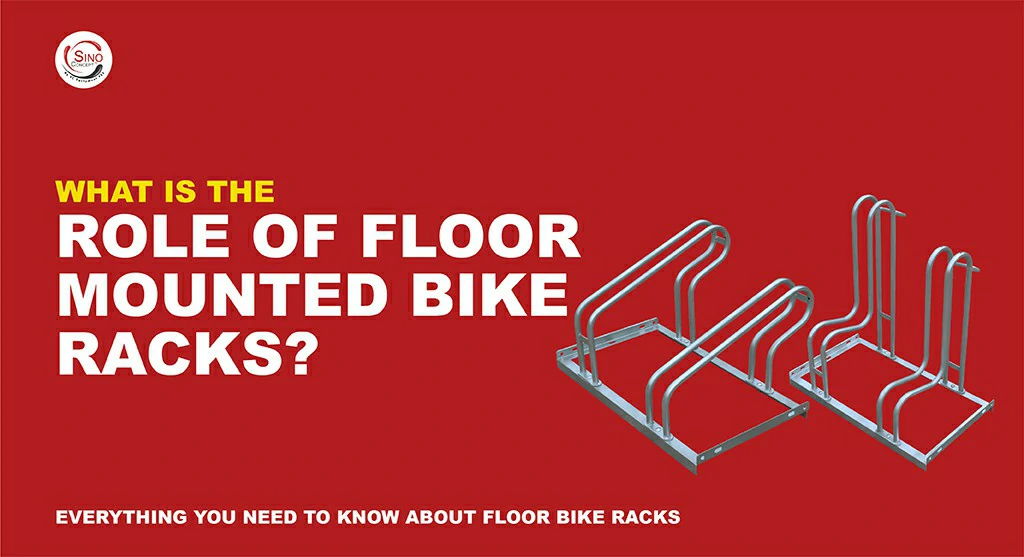 WHY ARE FLOOR-MOUNTED BIKE RACKS IMPORTANT?
The need for bike racks is increasing because of the increase in cyclists and the limited area on sidewalks and roads. Bike racks give a storage solution integral to city parking facilities, as the designated places ensure cleanliness and organized traffic.
Above all, bike racks ensure the safety of bikes and bicycles from theft in public areas and prevent the extra effort of finding them in crowded zones.
For instance, if you are in an emergency and have to leave your bike unattended for hours, floor-mounted bike racks will minimize the theft risk, and you will find it from the exactly parked location.
The everlasting problem of traffic congestion can also be lessened with bike racks. Orderly parked bikes give all road users the right of the way and can easily visit or leave any space.
Bike racks also present a more orderly manner for buildings, prevent damage to trees and street lights, and keep bicycles from falling over and obstructing the sidewalk.
Last but not least, secure bicycle parking is essential for low-income pedestrians, which will encourage them to travel by bike.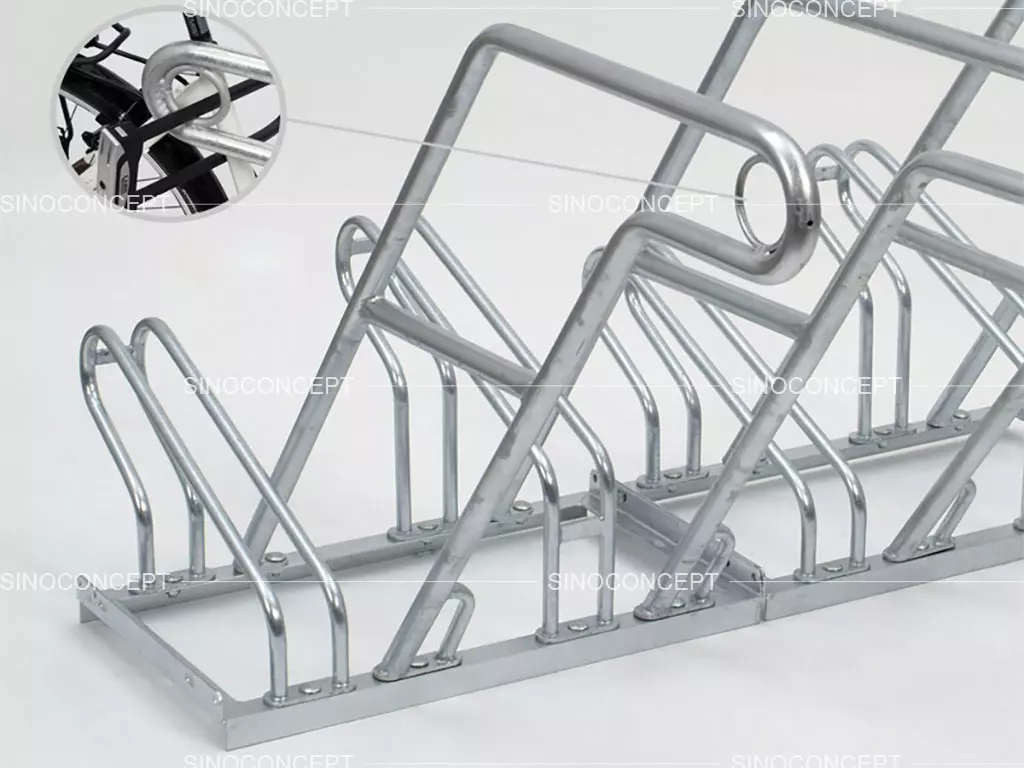 Discover in this article: Why are floor-mounted bike racks important?
REASONS TO INVEST IN COMMERCIAL BIKE RACKS!
Just like any other traffic equipment, investing in commercial bike racks should be your priority, and the reasons mentioned below are enough to realize their worth such as:
Bike racks are essential for all premises nowadays as cycling to and from work, school, or university is becoming the go-to mode of transport.
Bike parking in workplaces is also essential for staff as a floor of bike racks can accommodate more employees and customers than a single car parking space would. Using bike racks should also be encouraged to increase the sense of security. When there is more people's trust in a parking space, there will be more customers and more business.
In addition, getting daily exercise by pedalling leads to an increase in an individual's mental and physical health, which leads to positive moods. This cycling activity also increases the productivity of employees at work. Thus, it will be futile to encourage people to cycle without investing in commercial bike racks.
Modern-designed cycle racks of unique shapes and sizes are aesthetically pleasing to the eye. Similarly, it's high time to consider the environmental perspective. A pro bike rack is an excellent way to encourage an eco-friendly mode of transportation.
Discover in this article: Reasons to invest in commercial bike racks! 
HOW DO BIKE RACKS HELP ENVIRONMENT PROTECTION?
As we all know, bicycle riding consumes no fossil fuels while generating minimal pollution. The more bicycle riders, the less we need to build or dispose of cars.
As a result, people think of many solutions to remove as many barriers as possible for bike riders. Providing nice bike racks is among those measures.
The power of bike racks includes:
Accessibility: People don't spend much time looking for a space to park their bikes, which motivates cyclists.
Security: More cyclists are assured of riding bikes instead of driving to work.
All that contributes to the increasing number of cycling habits further reducing the emission of waste gases and improving environmental protection.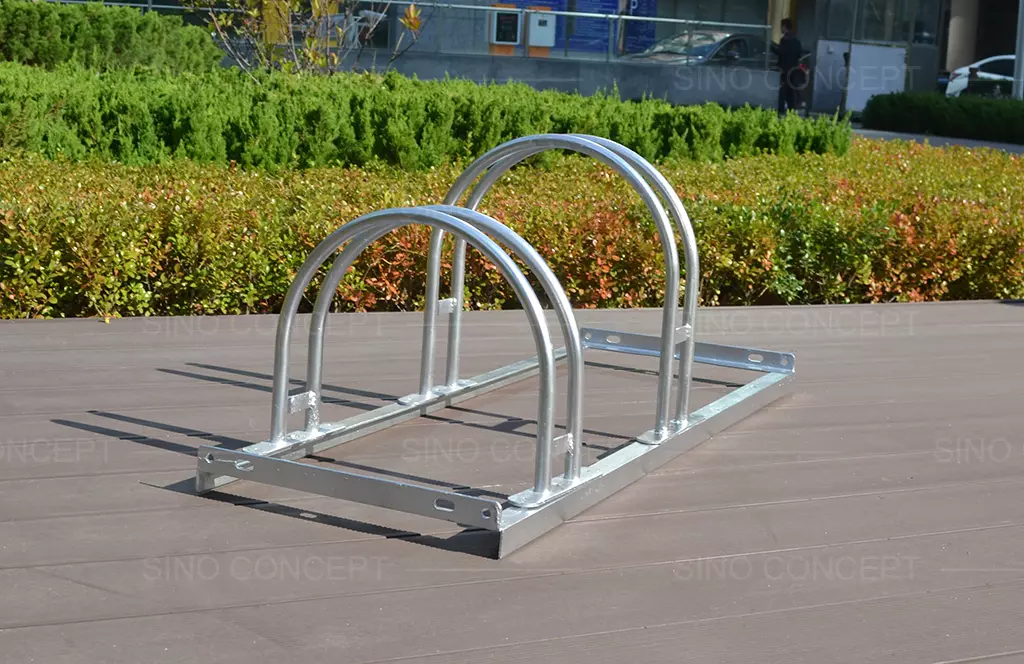 4 REASONS TO RIDE A BICYCLE TO WORK!
Why do we recommend cycling to work? What are the benefits of riding a bicycle to work?
Here are our top 5 reasons:
It's fun to cycle to work
It rings a bell to look at bike riders passing by. Those years were carefree and straightforward when we were young kids riding bikes around the neighbourhood, whistling and giggling. Cycling reminds us of that simple and joyful feeling even when we grow up and commute to work.
It brings fitness
According to Harvard University, a 155-pound person burns 298 calories in half an hour while riding at 12 mph.
The benefits of this aerobic exercise involve enhancing your cardiovascular fitness, lowering blood pressure, boosting your energy, and commuting to work while working out. Sounds pretty cool.
I am saving money
How much did the average family spend on car payments and insurance in 2021? 5,000 dollars! With the ascending gas price, that number will surely be bigger.
Fortunately, the maintenance fee for a bike is only 50 dollars a year. Moreover, with the growing number of e-bikes, we got more opportunities to spend less and get more.
Safety
Car accidents are a horrible slaughter. That is to say, road injuries or car crashes take their toll on our lives from one day to another. Nobody wants to suffer from a traffic collision on his way to the office.
To form a virtuous cycle, we ought to choose a safer commuting method – cycling.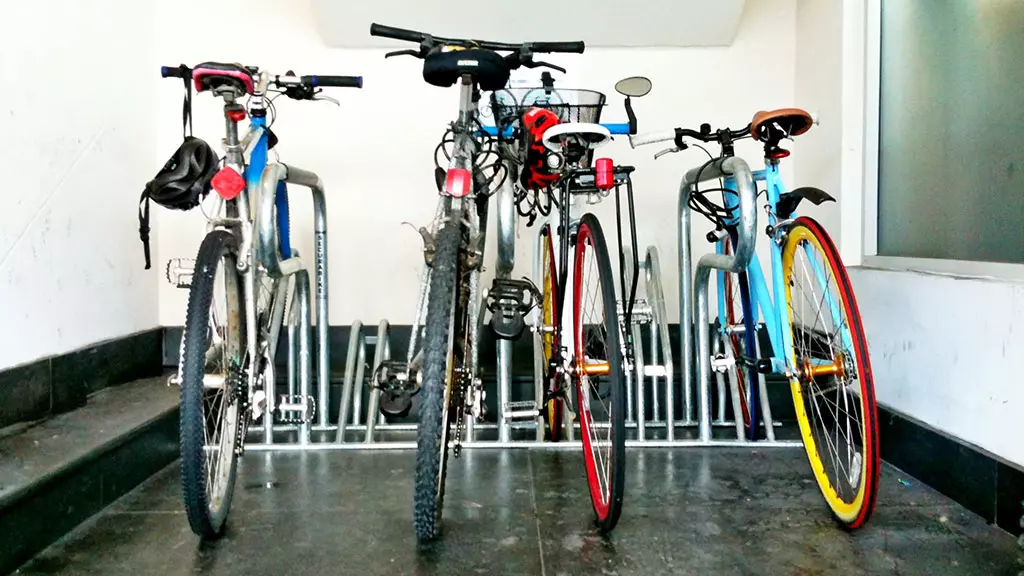 PURPOSE OF BICYCLE STANDS
What is the purpose of bicycle stands? Of course, primarily, they serve as protection against thieves. Cycle parking stands should permanently lock your bike and assure you that not even the most minor incident will happen.
Moreover, they should ensure a safe environment for your cycle. As you lock your bike to the multiple bike stands, they must also provide appropriate stability. In other words, if your motorcycle slides out from the locking bike racks, it will get scratched and be much less appealing.
Besides these apparent tasks, bike park stands also have a secondary mission. When manufactured well, they assure cities with a lot of free space. Because cyclists should not have to leave their bikes attached to the trees and waste territory, racks for bikes are commonly used in big towns.
Bike racks for outside also offer much more thoughtful ways of locking bikes. Cyclists can lock up approximately 6-8 bikes using one multiple-bike stand.
Moreover, they also mark the location of specific shops, coffee houses, restaurants, etc. Each of these places can possess unique bike racks and, therefore, can be noticed by more people. Custom bike stands and rainbow bike racks especially suit this role. 
To learn more, we advise you to refer to the following pages: